MEXICO – Operation Blessing is responding to Hurricane Otis after the category 5 storm barreled into Mexico's Guerrero state on the Pacific coast on October 25. The strongest storm on record for that region, Otis came with 165 mph winds that tore the roofs from residences and hotels and destroyed communications channels along with the power grid, leaving huge segments of the population in darkness.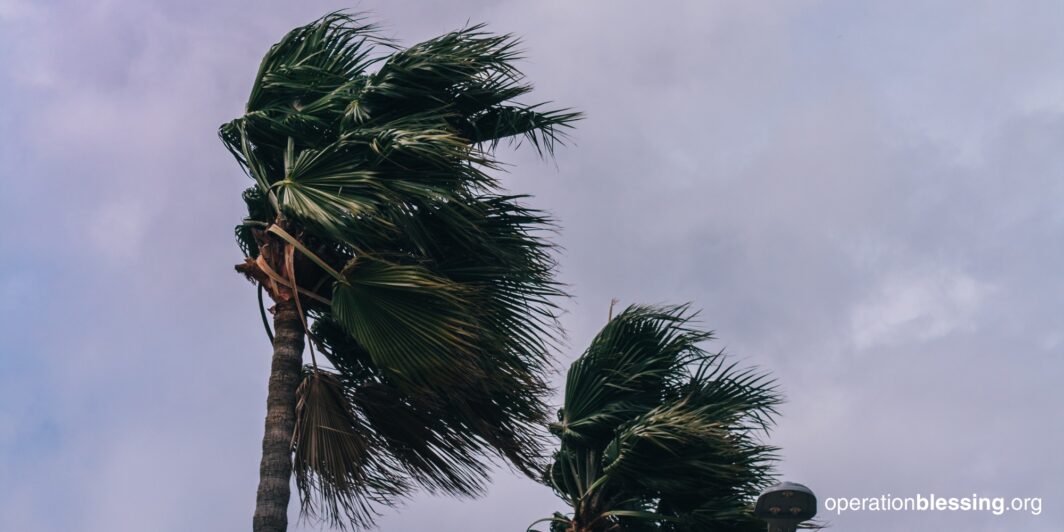 Hurricane Otis Caused Landslides and Took Lives
Torrential downpours from the hurricane also caused widespread flash-flooding, making main roadways inaccessible and even causing landslides in some places. Already, authorities have reported that more than 25 people died from storm-related causes. Much of the damage centers around Acapulco, which has descended into chaos since looters began to take advantage of the devastation.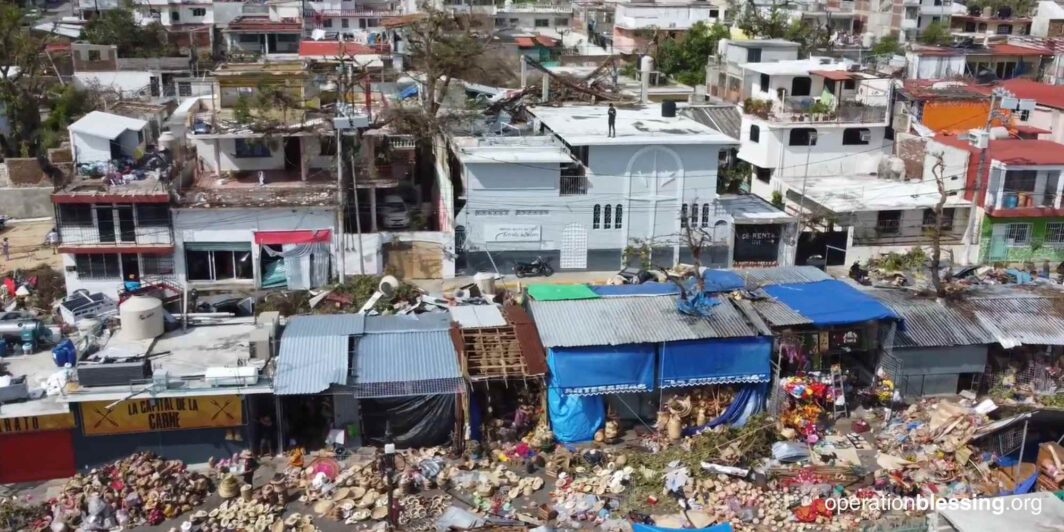 Our international disaster response team deployed right away and is now on the ground to assess damages and determine how we might best help the suffering. Many people are still sitting in darkness, without power or the means to cook or preserve food. Others had their homes flooded, and everything they own has been ruined. And some have lost those they love most and will be grieving as they face the monumental task of recovery.
You Can Help the Hurting
Thankfully, friends like you are there in times like these. We'll be working to provide food, clean water, and critical supplies for hurting families as soon as possible—all thanks to the generosity of friends like you. If you want to partner with Operation Blessing to help disaster victims, you can give at ob.org/crisis.
Please also join us in praying for those who have lost power—especially people in hospitals—as well as people who are overwhelmed by loss and trauma and the prospect of rebuilding life as they know it. God is faithful to answer when we call to Him in faith for those in need. Together, we can be the hands and feet of Christ to meet them in this difficult time.