KENYA – Around the world, COVID-19 has hit poor and struggling communities especially hard. In the slums of Nairobi, Kenya, the lockdowns have prevented many who were already vulnerable from being able to work. These struggling families in Kenya do not even have the opportunity to work.This puts them and their families in danger of going hungry or losing their homes.
Joyce and her husband, Boniface, are two hardworking parents who struggled to provide for their family even before the pandemic. Joyce recalls, "As a mother, there were times I would get very worried, because I did not have any food at all in the house to give to the children. But I never lost hope. I kept praying to God each day that He would provide for us."
Then the coronavirus caused both Joyce and Boniface to lose their jobs. "Before COVID-19 hit our country, my husband and I were employed," Joyce lamented. "He worked as a welder, while I was employed as a cook at a local school. But because of the pandemic, both of our workplaces closed. This left us without any source of income."
Struggling Families in Kenya Plant Sack Gardens
However, even before COVID-19, your compassion reached their family. Thanks to you, OB had helped Joyce and Boniface, and many other struggling families in Kenya, plant sack gardens to provide them with a source of nutritious vegetables. These innovative gardens consist of large sacks filled with fertile soil–an innovative form of personal farming in Kenya, They can produce lots of nutritious veggies and are easy to plant and cultivate.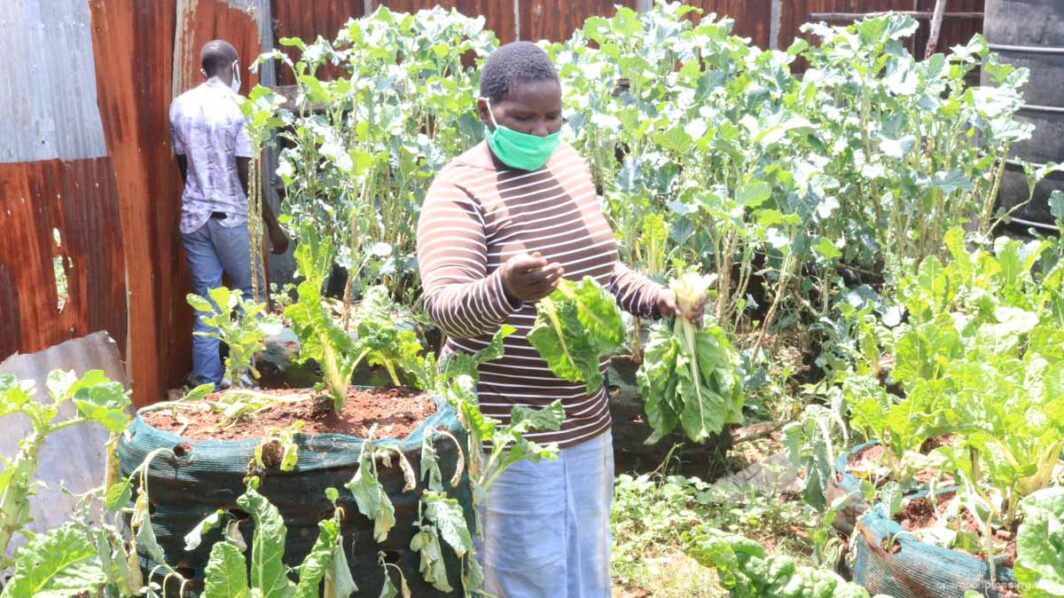 The gardens that you helped plant began to bear fruit just as COVID-19 sent Kenya into lockdown. The timing couldn't have been better for Joyce and Boniface. "The sack gardens started thriving just as COVID-19 hit our country," Joyce said. "We believe that it was God at work. He made the garden thrive just when we needed it most!"
The vegetables grown in their Kenyan garden now provide an important source of food for Joyce and Boniface, and other families facing these difficult times. Thank you for being such a cheerful giver, God has truly blessed what you have done!
"Thank you so much Operation Blessing for this sack garden," Joyce exclaimed. "You came just at the right time. I don't know what I would have done without this garden. God bless you so much!"