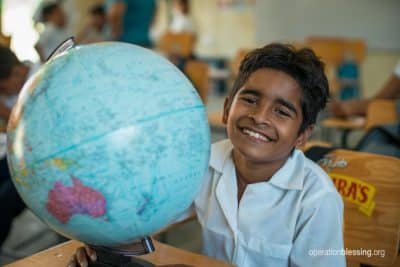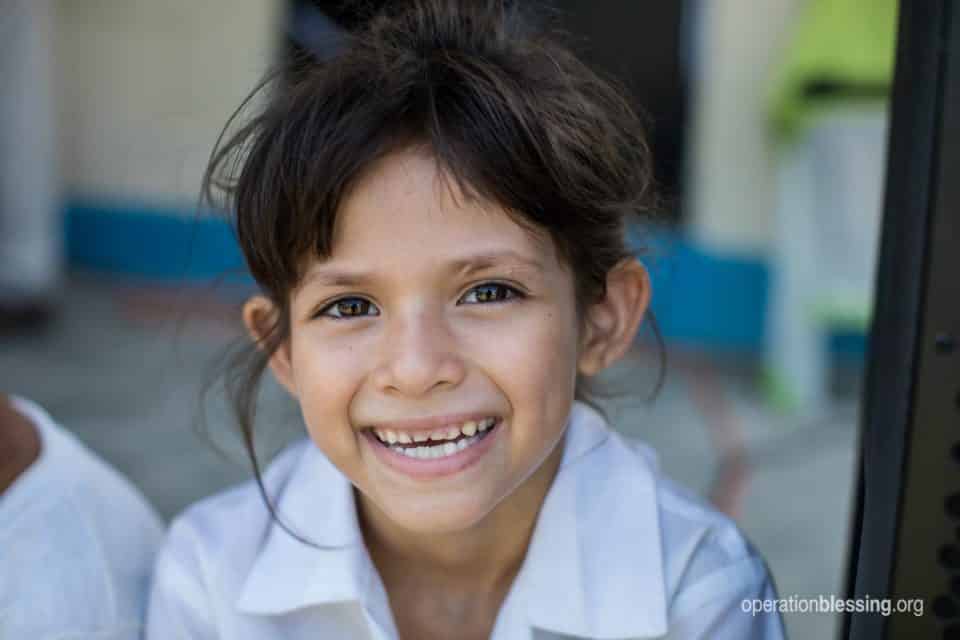 HONDURAS – For school children in rural communities in Honduras, all-too-often school is not the safe and secure place that it should be. Such was the case for children in the small village of La Peña.
The local school for first through sixth grade consisted of a tiny, ramshackle structure with no walls. The small building couldn't meet the needs of the area's children. Out of the 57 local kids who wanted to attend school, only 22 fit.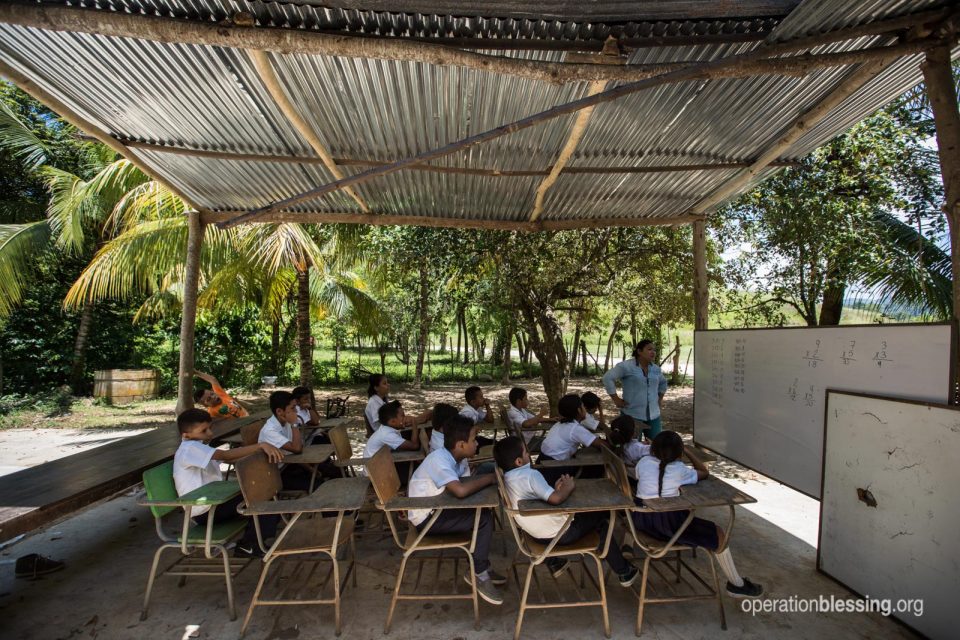 For the children that were able to attend, the structure's lack of walls exposed them and their learning materials to the heat and rain. The desks, books, and chairs were all rapidly deteriorating and the building provided almost no protection for the children.
To make matters worse, the school had no bathroom for the students and teacher to use. The children struggled to learn in the unsafe and unsanitary environment.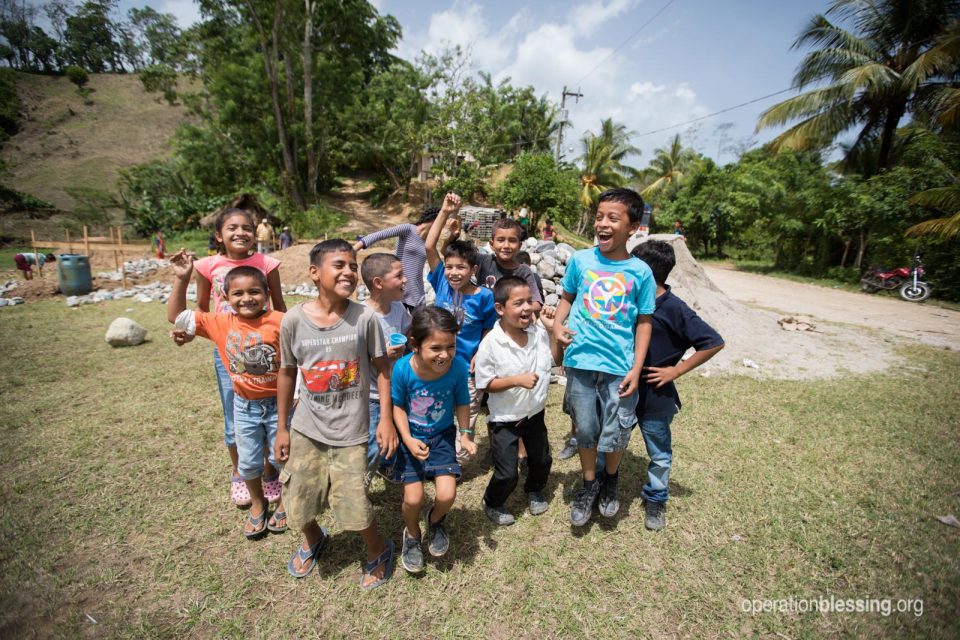 But Operation Blessing partners like you didn't abandon those precious children in their difficult circumstances. Seeing the problems in La Peña, they decided to do something about it.
Construction soon began on a brand new school building of strong cement blocks. Two classrooms were built and outfitted with new desks, chairs, books, and more! Now, there's plenty of space for the children who couldn't fit in the old school room. Not only that, La Peña's new school now boasts three bathrooms, one for boys, one for girls, and one for the teacher, as well as a hand washing station. It even includes a playground for the children to enjoy.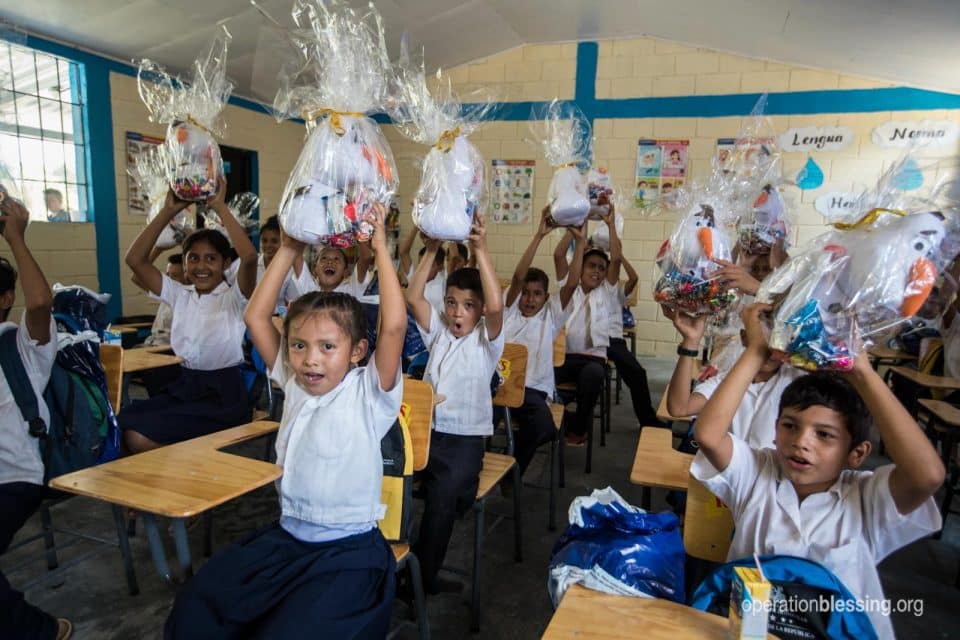 Thanks to Operation Blessing partners like you, the children of La Peña now have a nurturing place to learn, grow, and play. The generosity and love that friends like you have shown has completely transformed their childhood.
The school's teacher, Mirna, exclaimed, "Thanks to you, they have a safe and welcoming school environment… Without you, none of this would be possible!"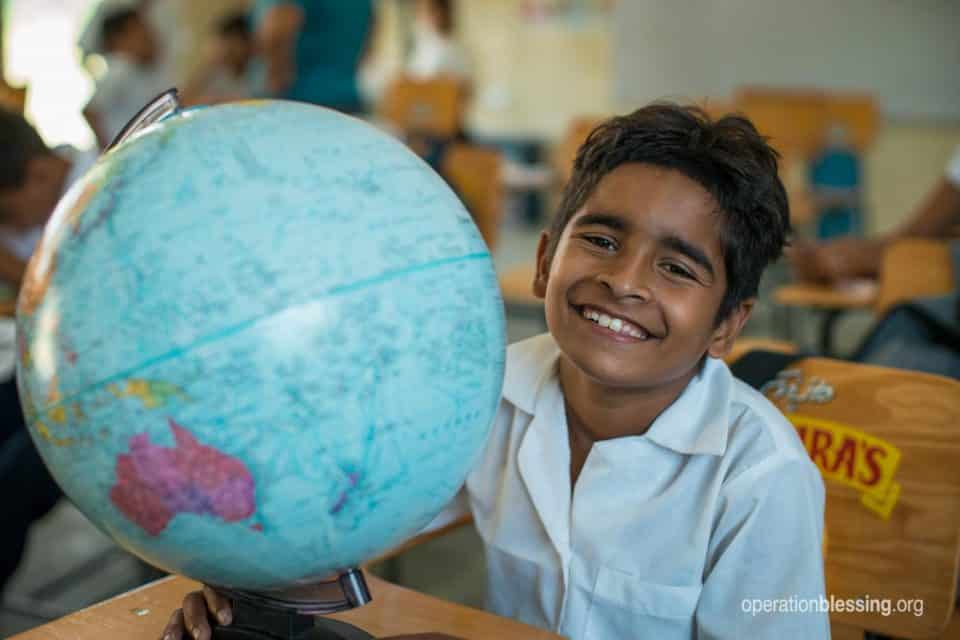 HOW YOU CAN HELP

Your support is critical to providing relief for the hungry, water for the thirsty, medical care for the sick, disaster relief for those in crisis, and so much more.
Click here to make an online donation today
and let your gift make a significant impact in the lives of those who urgently need it.

Print Friendly