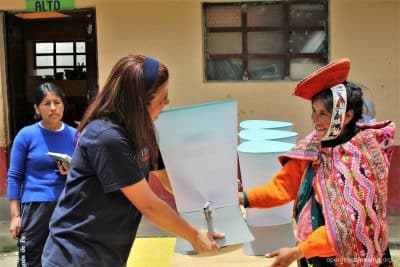 Safe Water in Historic Cusco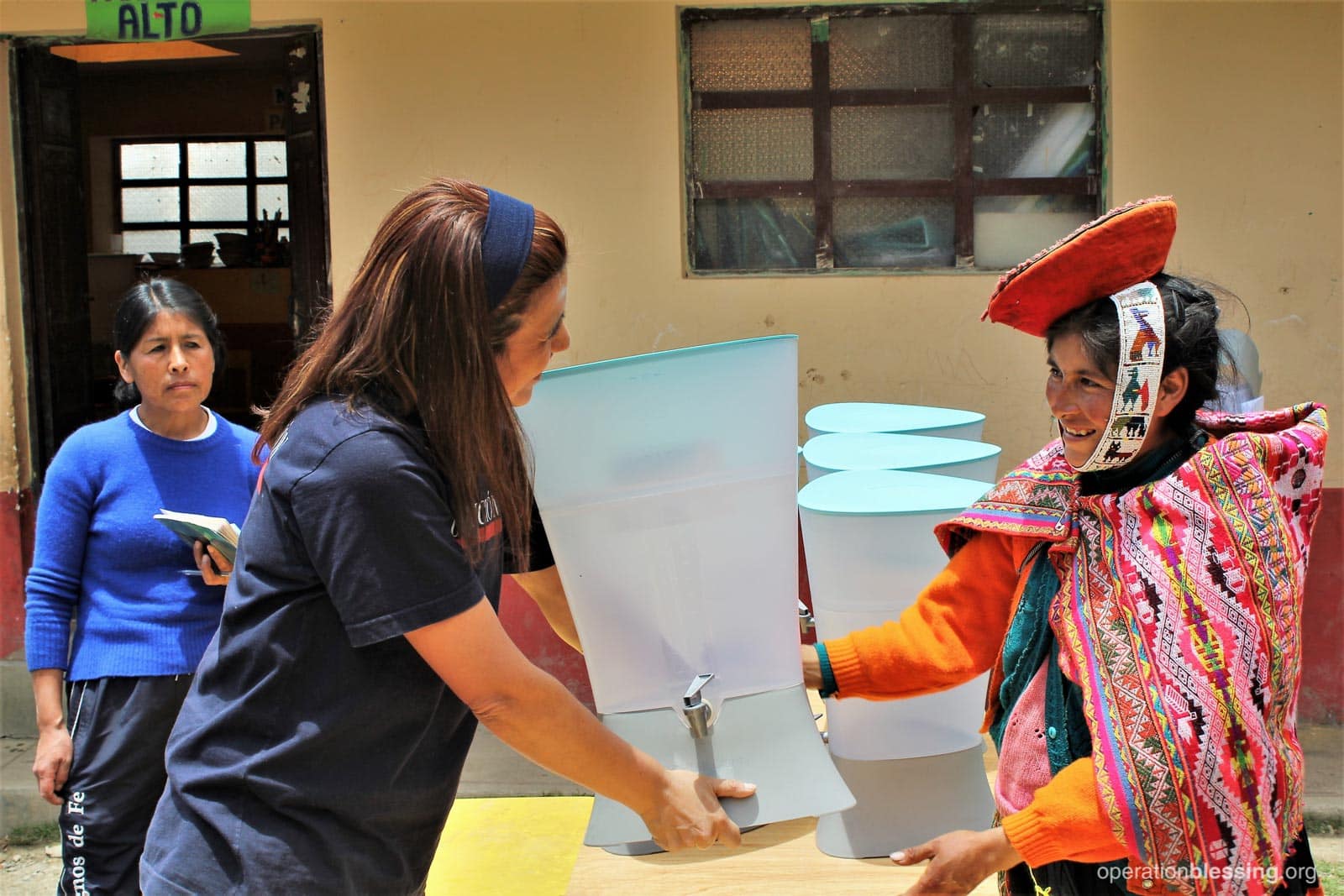 PERU – Perched high in the Peruvian Andes, the city of Cusco was once the capital of the ancient Inca Empire. Named a UNESCO World Heritage Site in 1983, nearly 2 million tourists a year flock to this iconic destination. For those living in the mountains and valleys surrounding Cusco, however, life goes on much as it has for thousands of years. In fact, in the communities of Huilloc Alto and Sutujpacha, residents still struggle with an ancient problem — a lack of safe water.
Homes in these villages receive water from a municipal system that was built years ago, capturing water from a spring and distributing it via pipes to the individual houses. One of these homes is a small, traditional, adobe brick structure that belongs to Francisca, a single mother, and her daughter, Linda. While they are grateful to have water piped into their home, the water is unsafe to drink.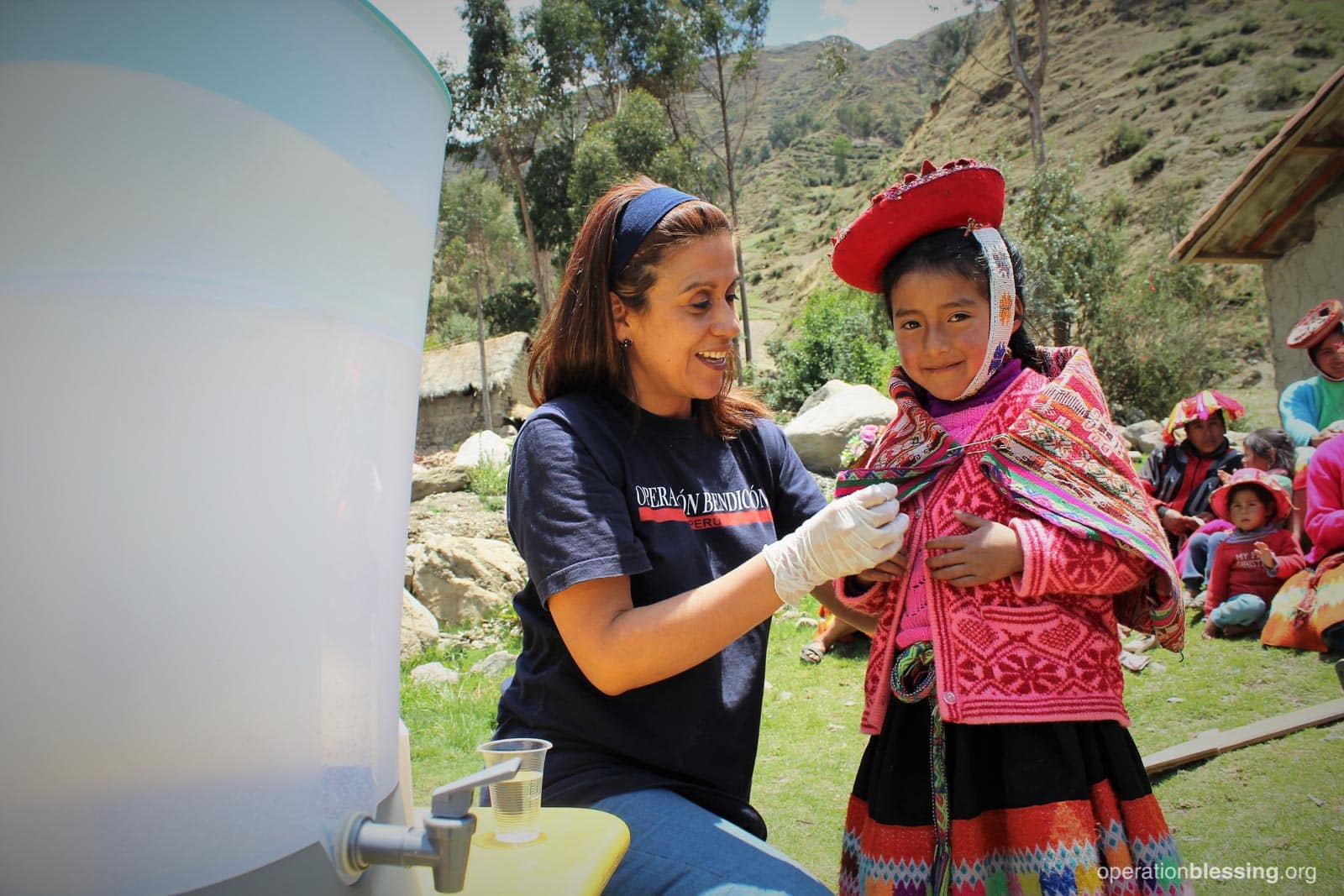 Upstream from Francisca and Linda's home, animals drink the water and it becomes contaminated with waste. Unfortunately, there is no provision for water treatment in the municipal system so the water flowing into the homes is full of dangerous pathogens. It is so bad that Francisca and Linda would even see little worms and other contaminates floating in their drinking water.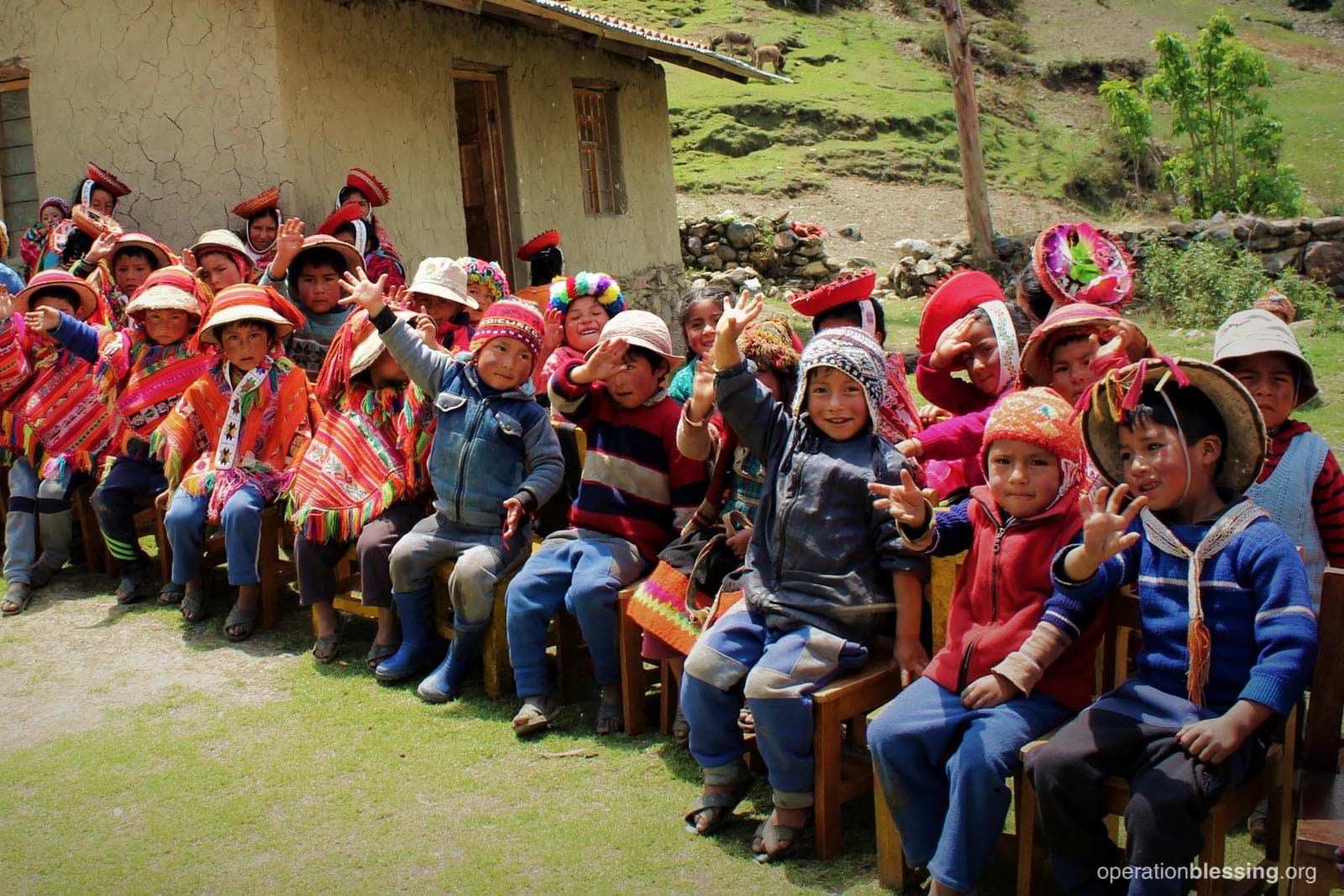 Because of the water problem, diarrhea, stomach infections, and parasites are a constant plague on the people here — especially on children like Linda. When Operation Blessing staff arrived in her community, they quickly realized that something had to be done. After testing the water, it was clear that Kohler Clarity water filtration units would be the ideal solution. Operation Blessing distributed the filters to every family in the village, including Francisca and Linda, as well as to the local school. Now, all the bacteria, parasites, and other pathogens will be removed by the Clarity filters making the water safe to drink at last.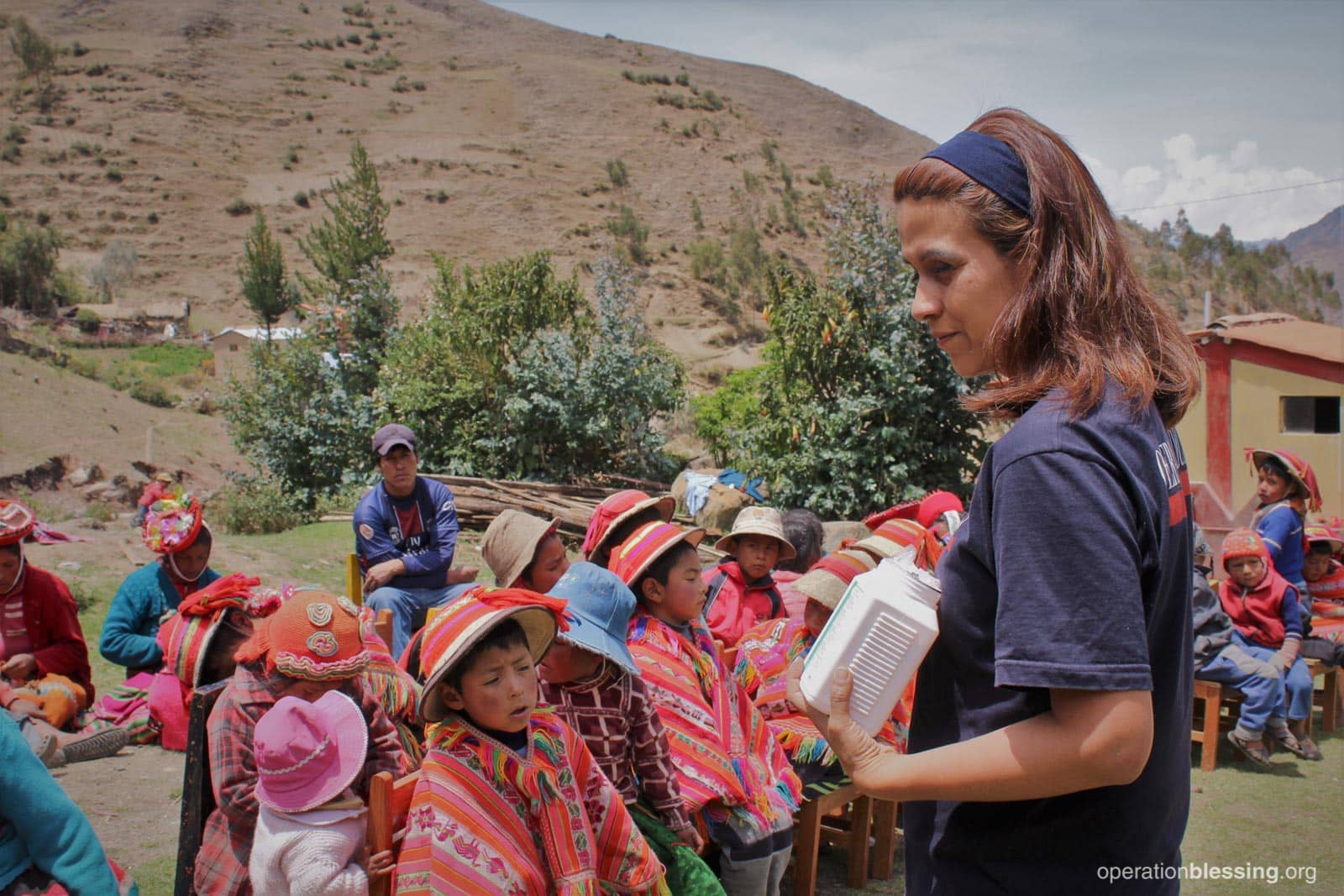 In addition to the water filters, OBI staff also delivered anti-parasite medication to the children, many of whom were being treated for the very first time. For parents like Francisca, it was a relief to see their children receiving help and care.
For the blessing she and Linda have received, Francisca said, "Thanks Operation Blessing; this water tastes good, and I cannot see any waste anymore. I am sure my girl and I will drink safe water!"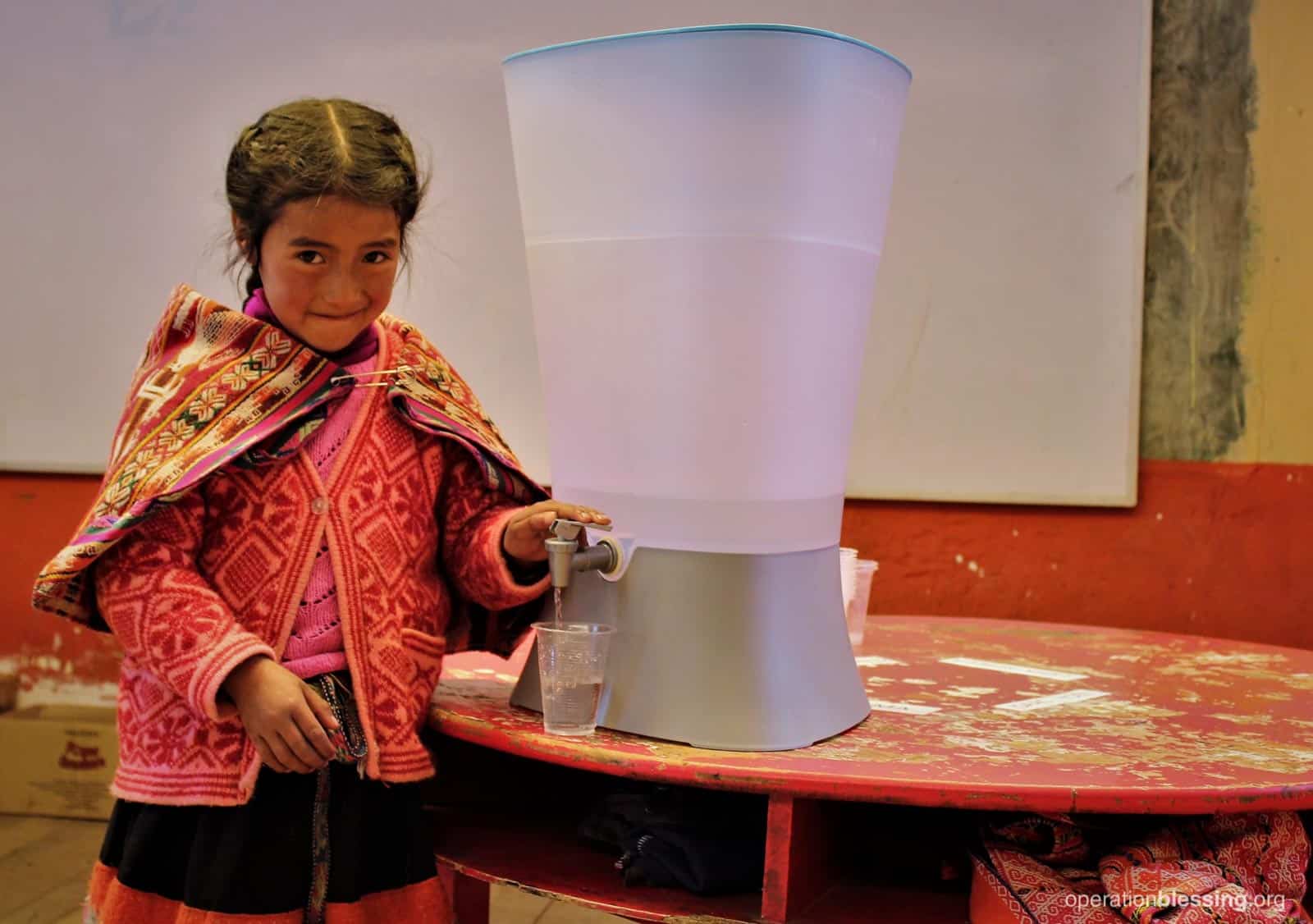 HOW YOU CAN HELP

Your support is critical in helping families fight poverty.
Click here to make an online donation today
and let your gift make a significant impact in the lives of those who urgently need it.

Print Friendly