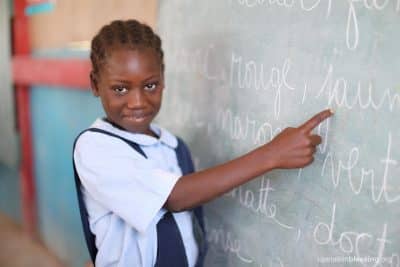 Educational Opportunities for Promising Haitian Students
HAITI – Since its founding in 2013 by OB Haiti, L'Ecole Nouvelle Lac Azuei (ENLA) has been dedicated to offering the highest standards of learning to the surrounding impoverished community. But the school only goes through sixth grade, and as the students graduated, they found it difficult to continue their educations. Public schools lack funding and private schools are expensive. The distance alone can hinder a child's education.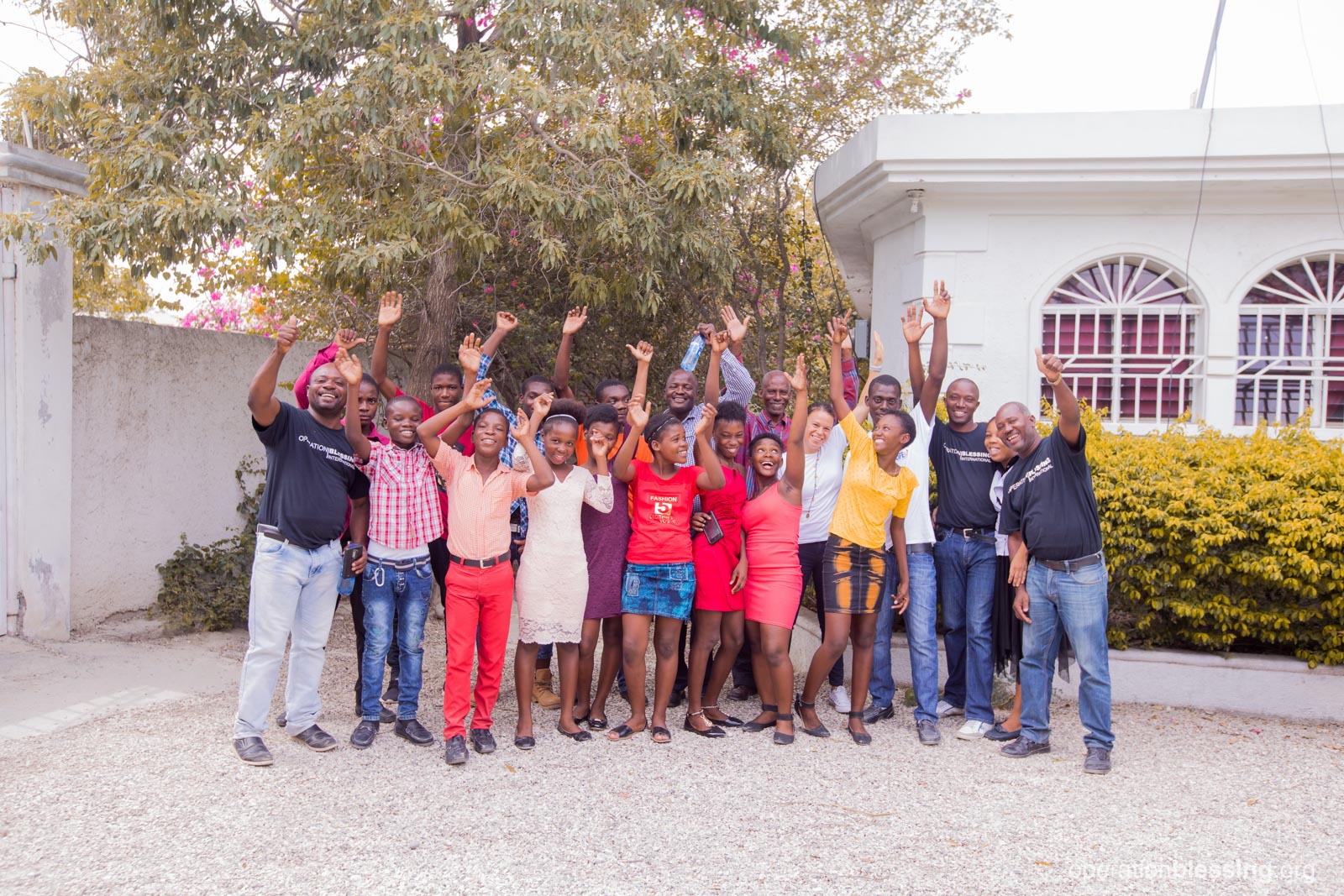 Thanks to your support providing scholarships and housing, promising ENLA graduates are continuing their educations at the reputable Hermann Gmeiner Academy on the outskirts of Port-Au-Prince. These students now have a chance to receive diplomas and help break the cycle of poverty that has held their families captive!
SCHOLARSHIP SPOTLIGHT: DAPHKALINE
Daphkaline comes from a large family living along the shores of Lake Azuei. Her father fishes for a living and her mother sells products at the local market to get by.
During her first year in the scholarship program, Daphkaline has achieved especially good grades, and she demonstrates exemplary behavior at her boarding house. She enjoys French and social studies, saying, "[Social studies] gives me a lot of general knowledge that I need to know in my life and about my country."
When not in school, she loves to read, study, play with friends, and help her mother with laundry and cooking. She said, "I would like to continue my studies after middle school because I want to become a person who is useful to herself, her parents, and society."
HOW YOU CAN HELP

Your support is critical to providing relief for the hungry, water for the thirsty, medical care for the sick, disaster relief for those in crisis, and so much more.
Click here to make an online donation today
and let your gift make a significant impact in the lives of those who urgently need it.

Print Friendly