TEXAS – As a single mother in Texas, Christina does her best to provide for her three boys. "My family is the reason I keep going forward," she explained. "They are the reason why I get up every day and work and do the best I can."
However, for most of her life, Christina has suffered with lupus, an autoimmune disease that makes it difficult for her to keep a job. Many times she was left bedridden for months and simply did not have the strength to work. The bills would start to pile up and food would become scarce for this single mother in Texas with lupus.
"There are times that you don't know what you're going to do. You don't know how to face your children when it's dinnertime, or they're hungry and you really don't have anything," Christina told Operation Blessing staff. "It almost feels like you're drowning and you're taking your children with you. You lose hope."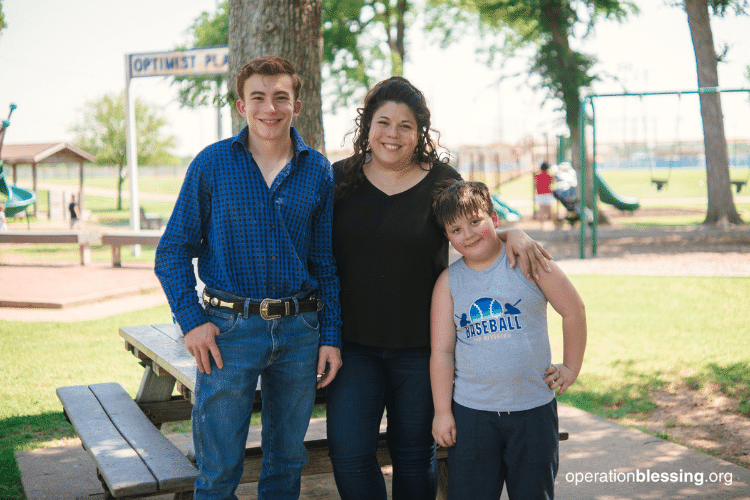 Help For A Single Mother In Texas With Lupus
Thankfully, hope became real once more. Christina's church, OpenDoor, is an Operation Blessing partner ministry. For 30 years, the organization has received truckloads of food and household necessities from Operation Blessing. When Christina found out about the food distribution, everything changed.
"My mind was blown away. They give, and they give so freely. If you had a need and you were hurting and you were broken, as long as you showed up, they were there to bless you. And when I leave, I always feel empowered, and I feel refreshed, and I feel like I'm not alone. The food that you receive, the quality is great," she said. "And you feel good as a parent getting to put that on the table for your kids."
Now, Christina is in the process of starting her own at-home business. She does not have to feel alone as a single mother in Texas. She says she will always be thankful to those who were there for her when she needed it most. "For the partners of Operation Blessing, I would tell them thank you. They have no idea of all the tears that are shed that they have stopped."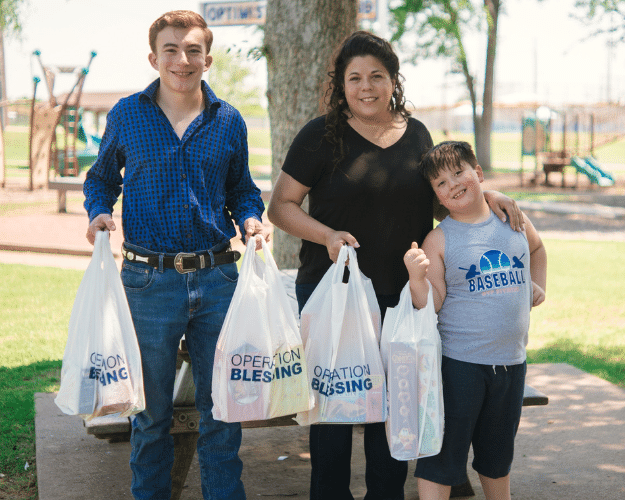 Thank you for your heart to provide food for families struggling to make ends meet. The thoughtful hunger relief initiatives you make possible help fight food insecurity and bring real hope in times of uncertainty.