FLORIDA – Ten months after Hurricane Michael struck the Florida panhandle, Mexico Beach is still a shadow of its former self. As you drive down the deserted streets of the once-sought-after resort town, empty lot after empty lot remind you that, less than a year ago, the category 5 storm came ashore and relentlessly swept away homes along the coast.
Many families are still struggling in the aftermath of this destructive storm. But thanks to your support, Operation Blessing volunteers have returned to the area and recently began work on the Peterson's house in Mexico Beach.
Tragedy in Mexico Beach, Florida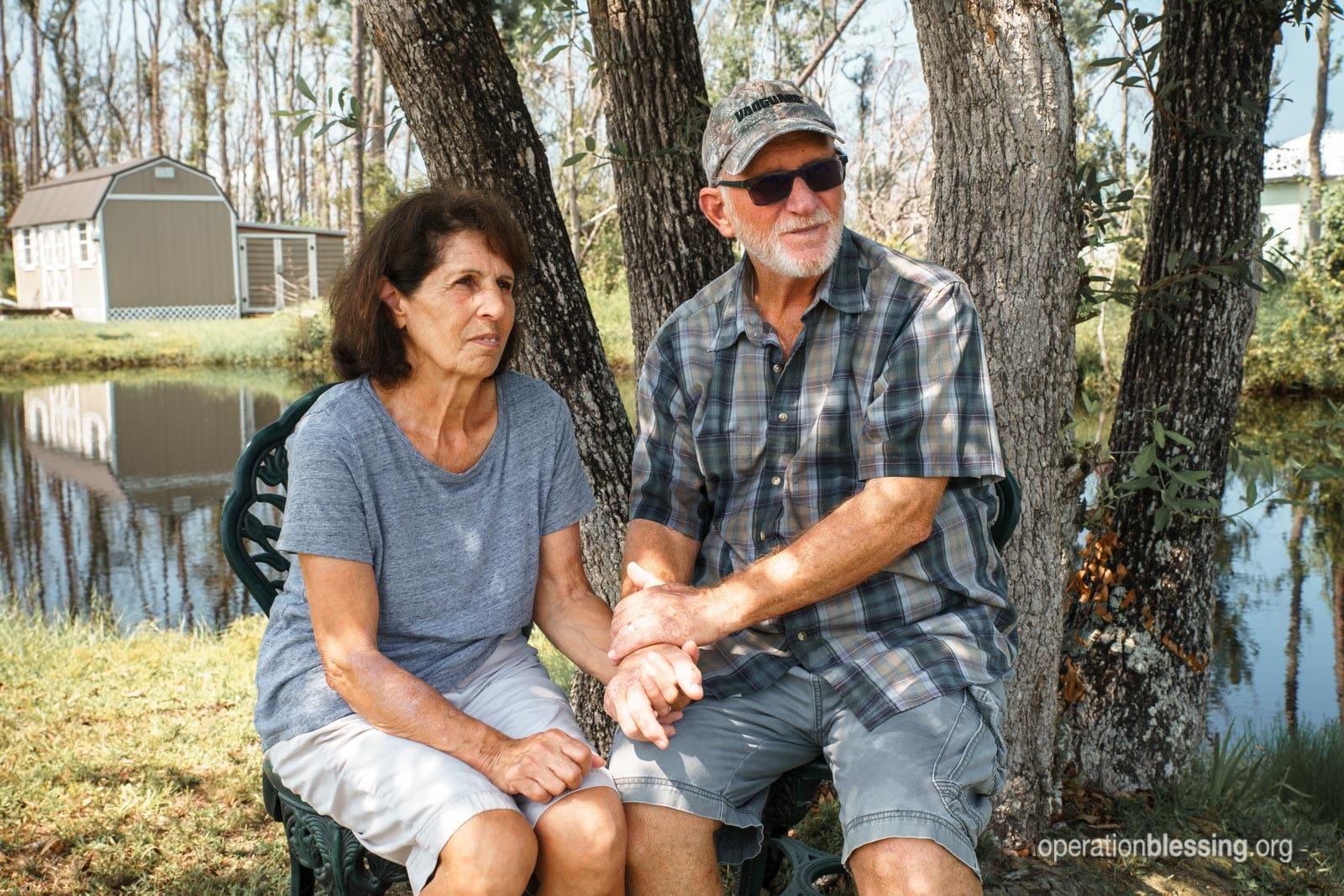 The Peterson's lived just a few blocks from the gulf. They would have stayed for the hurricane. But thankfully, their grandson begged them to evacuate, and they agreed.
They returned a few days later with a generator and supplies to a scene of total devastation. The house stunk like an outhouse. The roof had collapsed, and their possessions were destroyed. Marie said, "Everyone was walking around in a daze, like, who do you help first."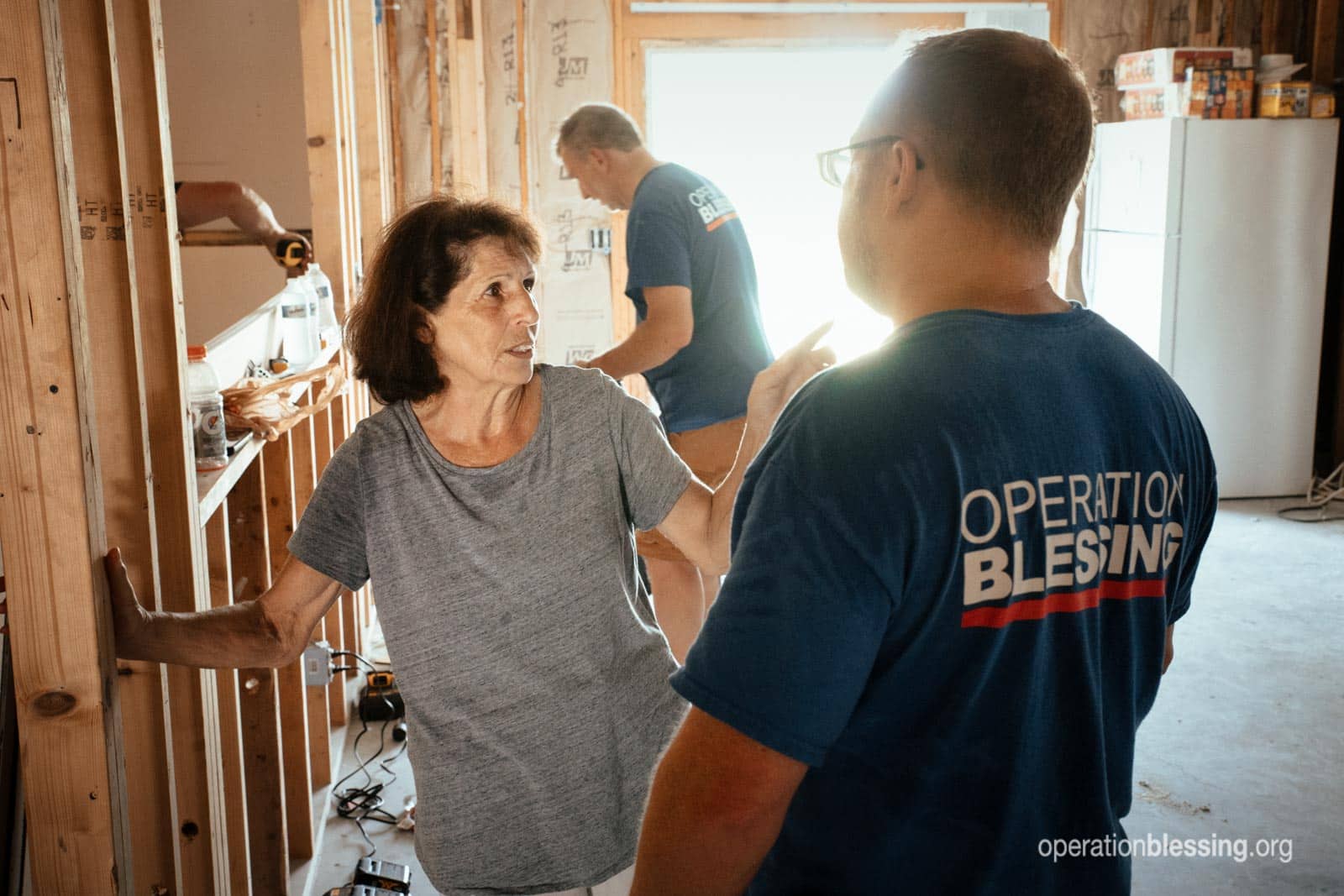 In many ways, the following months have been a continuation of that nightmare. With heavy hearts, they dragged all their ruined belongings to a dumpster. They eventually stripped the house to get rid of the mold that set in from all the water damage. Although they've enjoyed visits with their grandchildren, much of their time has been spent without heat, air conditioning, walls, flooring and furniture.
The couple's insurance company helped them replace the roof and siding of their home, but the inside has been gutted down to the studs for the last ten months. Marie said, "These are just material things, but it's the stress of having to cope with it."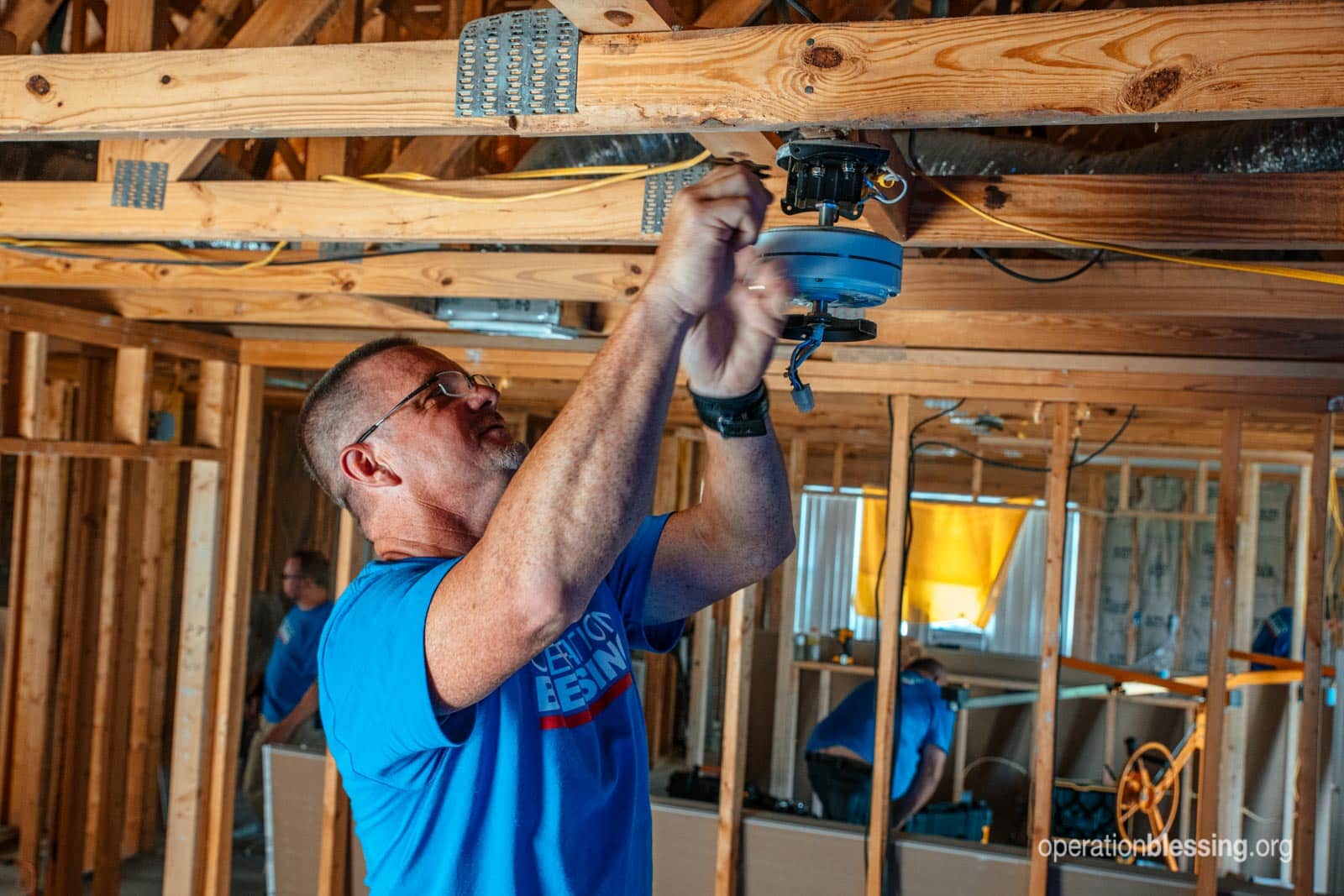 In addition to the other tragedies they've faced, Marie suffers with Parkinson's disease, and Herman has dealt with heat stroke while attempting repairs. After so many long months, they were running out of hope of ever having their house back to normal.
Operation Blessing Makes a Difference for Hurricane Victims
Then they had a "chance" encounter with an Operation Blessing employee at an unrelated service project after a tornado in Alabama. They shared their story, and we knew that because of support from Operation Blessing friends like you, we could make a huge difference for this family. Marie said she believes, "The Lord put us all there together."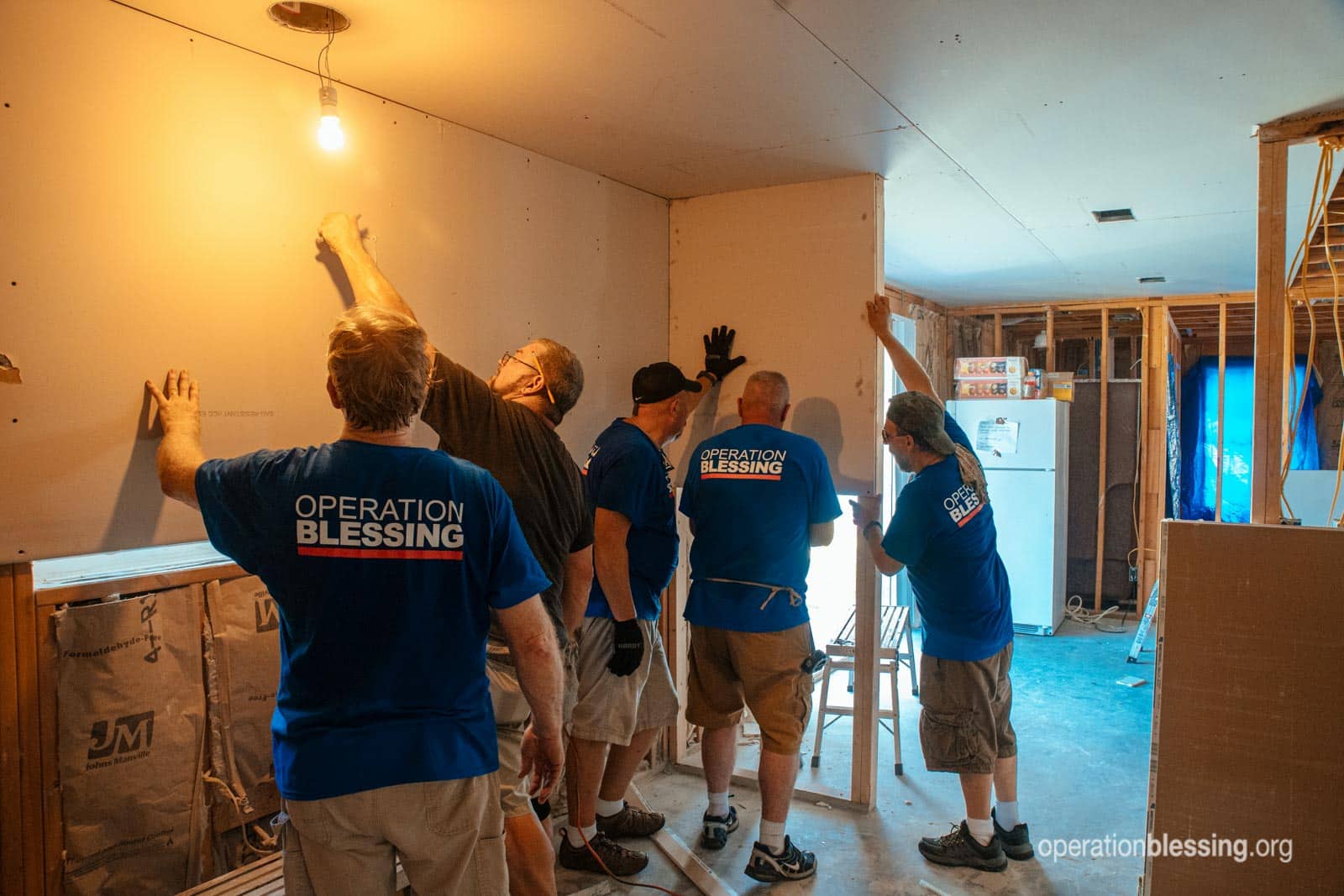 Marie wept and still seemed incredibly overwhelmed as we arrived at her home. OB volunteers are now busy installing new drywall, ceilings, insulation, and flooring to get the Petersons back into a real home. Marie said, "I'll have walls. I'll be able to look up and see a ceiling. I won't be sweeping concrete! I want to tell you how grateful I am for your sacrifice and service!"
Thank you for making this and other ongoing disaster relief possible in Mexico Beach, around the U.S., and across the globe! Please give a special gift to help disaster victims today.