MEXICO – Hurricane Otis survivors are facing a devastated landscape of roofless buildings, downed power lines, and homes flooded with water. The account by Hurricane Otis survivor, Jessica, reveals just how difficult the circumstances have become in and around Acapulco.

She is thankful her family escaped with their lives from one of the most catastrophic hurricanes ever to hit the area. "We were all down under the dining table. And we began to hear everything falling down, the dishes, the entire refrigerator, everything," Jessica said. "The wind was so loud, and it was so strong even the walls were shaking. It felt like an earthquake. The floors and walls—everything was moving. We could hear it."

When the storm subsided, Jessica and her family's true nightmare began. She said, "My husband left because we couldn't wait under the table anymore, and he started to look around. He said to me, 'Guess what, we don't have a roof anymore.' I thought maybe a part of it might still be there, but he said: 'It's all gone.'"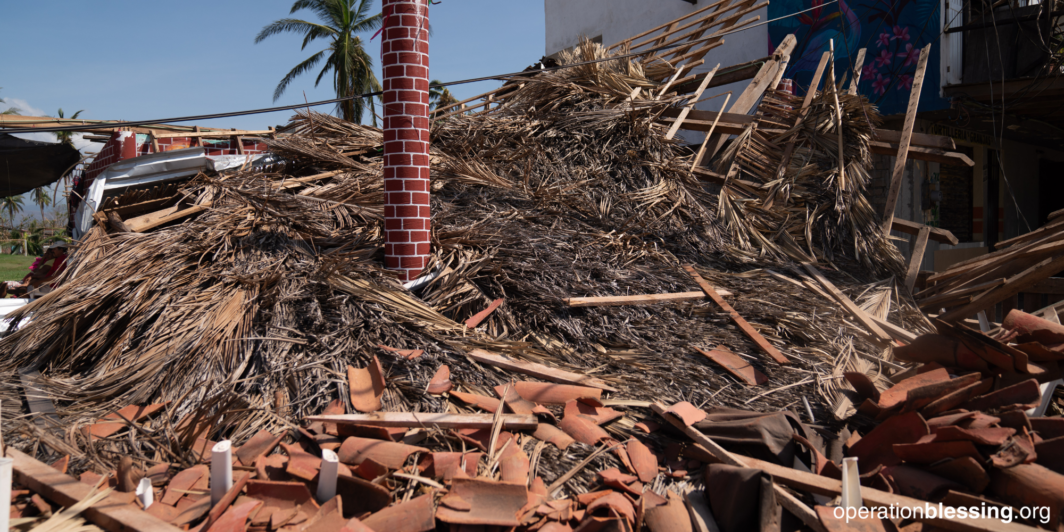 Partnering with Local Organizations to Help Hurricane Otis Survivors
The needs of Hurricane Otis survivors are overwhelming, but thanks to our Operation Blessing partners, hope can prevail. Jessica and her husband learned about a community dinner that Operation Blessing set up at the Star of Bethlehem Church, and they connected with us there. In partnership with local humanitarian organizations, Operation Blessing is providing many families like Jessica's with an oasis of hope.

Jessica said, "When we came, they gave us food, and we got to eat. The truth is we were so tired. They not only gave us food and water, but kind attention. And thanks to you, you also gave us water, some groceries, and things for the baby. And then we also had some breakfast because, to be honest, we were hungry." She went on, "You could say that I lost everything, but I'm happy. I'm happy because my family is alive, because I'm fine, and because I have somewhere to take refuge."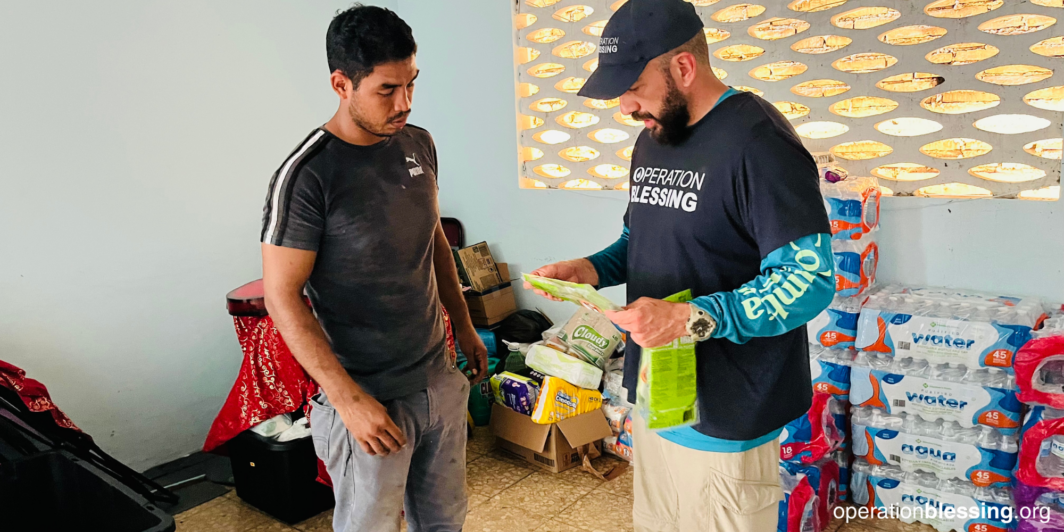 Many people are still sitting in darkness, without power or the means to cook or preserve food. For others, their homes have flooded, and everything they own has been ruined. And some have lost those they love most and will be grieving as they face the monumental task of recovery. The people of this region still need our help.
YOU Are Helping Hurricane Otis Survivors!
With the generous support of friends like you, Operation Blessing can continue to bring drinking water, food, solar lamps, and above all, hope, to the people of Acapulco. You can help even more families in need when you visit https://www.ob.org/disaster-relief/ today!