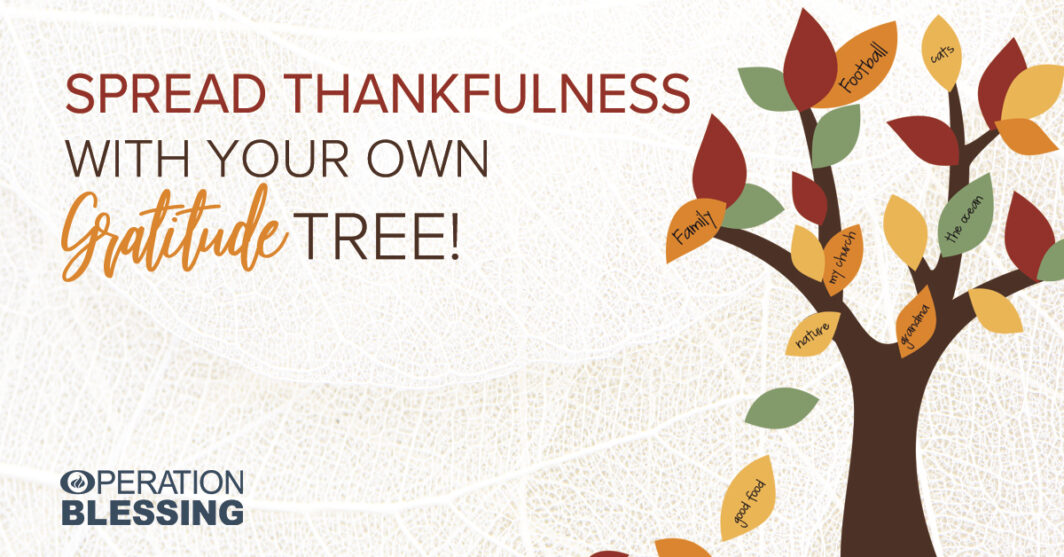 Give thanks to the Lord, for he is good! His faithful love endures forever.

– Psalm 107:1 (NLT)
Thanksgiving is a time to focus on all the blessings God has given us while spending time with our families in celebration! We can lay aside whatever difficulties we faced this past year and focus on the good—what we are grateful for.
At Operation Blessing, we are thankful for YOU! During this season of gratitude, we want to offer you a special gift that you can enjoy together with your loved ones. The Gratitude Tree is a great project for kids, friends, and family that can help you spread the true spirit of Thanksgiving. Plus, it's a fun way to teach young children about being grateful.
Using the gratitude tree is easy! Request your FREE gratitude tree by filling out the form below, and we will send this special gift to you as an immediate download. Once you receive it, you—along with friends or family—can print it and write what you are thankful for on the leaves and attach them to your gratitude tree. You can do it early and display over the holiday season or use it as a Thanksgiving Day activity. That's it!
In addition, when you request your tree, we'll send you some free gratitude journaling pages that you can download immediately. This way you can begin writing down what you are thankful for and get into the Thanksgiving spirit early. Feel free to print and use as many pages as you like. And of course… have fun!
Run out of leaves?
No problem! Thankfulness doesn't have to end when you run out of leaves. If you have more to be grateful for, click here to download and print more leaves to add to your tree.
Be thankful in all circumstances, for this is God's will for you who belong to Christ Jesus.

– 1 Thessalonians 5:18 (NLT)
---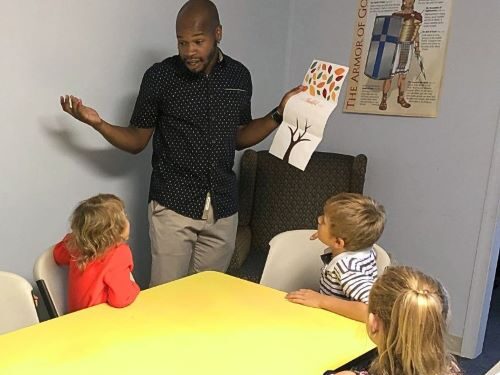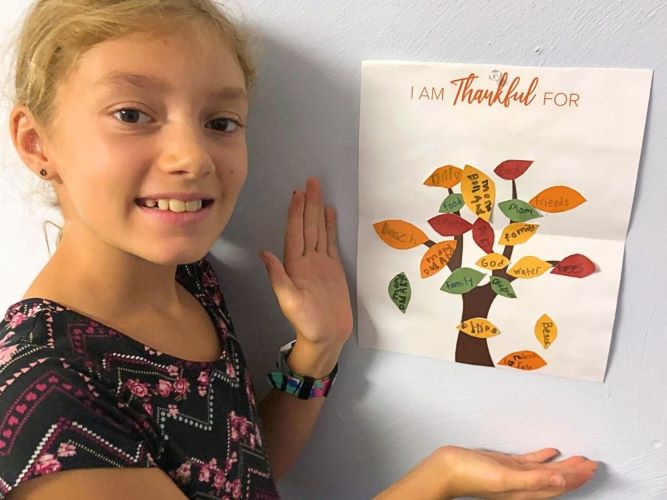 About Operation Blessing
The mission of Operation Blessing (OB) is to demonstrate God's love by alleviating human need and suffering in the United States and around the world. With the support of our generous partners, Operation Blessing provides strategic relief on an ongoing basis through core programs such as disaster relief, medical care, hunger relief, and clean water. Along with our faithful supporters, we put a special emphasis on not only providing physical relief to those in immediate need, but also equipping them to create sustainable solutions to combat poverty. OB partners are devoted to being God's hands and feet in the world.