"I am in deep pain," said Ermalyn, a typhoon victim in the Philippines. Not long ago, Super Typhoon Rai ravaged the Philippine islands. Tens of thousands of people were left homeless and deeply affected by the storm. The torrential rains and heavy winds flattened houses and destroyed local businesses.
Ermalyn, her husband Milandro, and their children survived this nightmare storm only by fleeing to shelter on safer ground. "I feel helpless," Milandro said. "I earn from selling coconuts, but all the trees were wiped out. We lost our home. We don't have food." Their story echoes those of so many Filipinos affected by Typhoon Rai.
Typhoon Victims In The Philippines
But thanks to faithful partners like you, both here at home and in the Philippines, Operation Blessing reached out to bless thousands of typhoon victims in the Philippines who were in desperate need. Your support made it possible for our team on the ground to jump into action.
Operation Blessing staff partnered with the Philippine military and local governments to bring critical relief supplies to victims in various towns and cities. They traveled throughout the island provinces by land, sea and air to make this effort possible!
"Thank you for the rice and canned goods," said Ermalyn. "This is really a big help because my husband does not have work, and our children need food."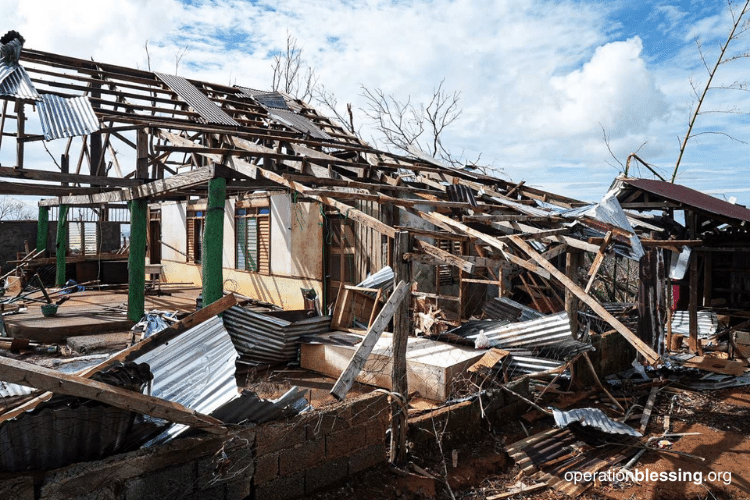 The chief of their village reported that this was the first assistance people in their area had received since the typhoon struck. In addition to providing these life-saving supplies, Operation Blessing staff also encouraged victims through their kindness and prayers.
Jennifer, another victim left homeless and living in a tent along the road, said, "I just want for my family to be more comfortable, especially during the cold nights." She was so happy when she received food, sleeping mats, and warm blankets to help them through this ordeal.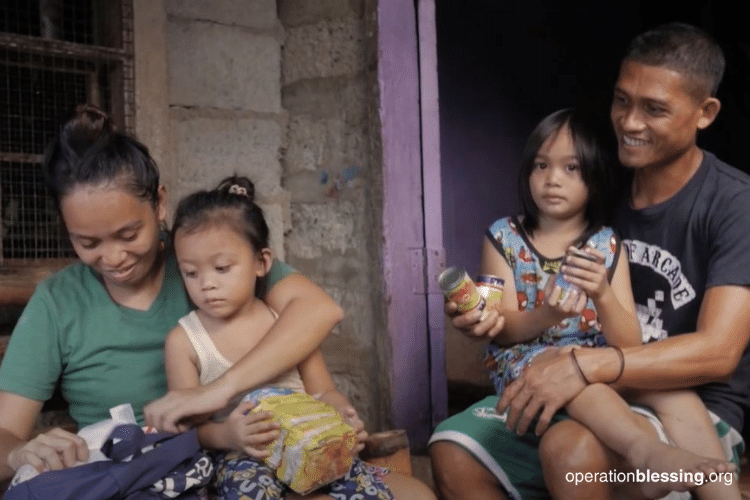 As time passed, with your support we also sent longer-term relief, such as generators and clean water stations, to communities that were left with very limited access to electricity and drinking water. Because you care, we continued to stand by the people of the Philippines throughout their difficult times.
Thank you for reaching out to bless disaster victims in dire need in the Philippines and around the globe. You have been a source of help and hope to so many.