MEXICO – A loving mother, Teresa wanted her three young boys to be healthy and happy. But after they moved into their new home in southern Mexico, there were problems. Little did they know they were being exposed to unclean water in Mexico.
In fact, Teresa's family struggled to get water for their most basic needs. The local distribution system was sporadic—the community only received water every 15 days. Even then, it barely trickled. So every day, her three boys lugged buckets down to a nearby river to gather water for their family. Everyone in the community relied on that river for all the water they needed to survive. They washed their clothes, cleaned dishes, bathed in it, and drank it—without any way to ensure it was safe. Even worse, the boys got sick.
Their stomachs ached from severe diarrhea, and they began losing weight. They didn't want to eat or even play—and often missed school because they had to stay home in bed. At first, Teresa thought their illness was due to the food, or even the weather. The community was isolated, and she couldn't afford to take them to the hospital to get them the help she suspected they needed. So she watched helplessly as her children clutched their stomachs in pain. "We didn't know it was the water," Teresa said.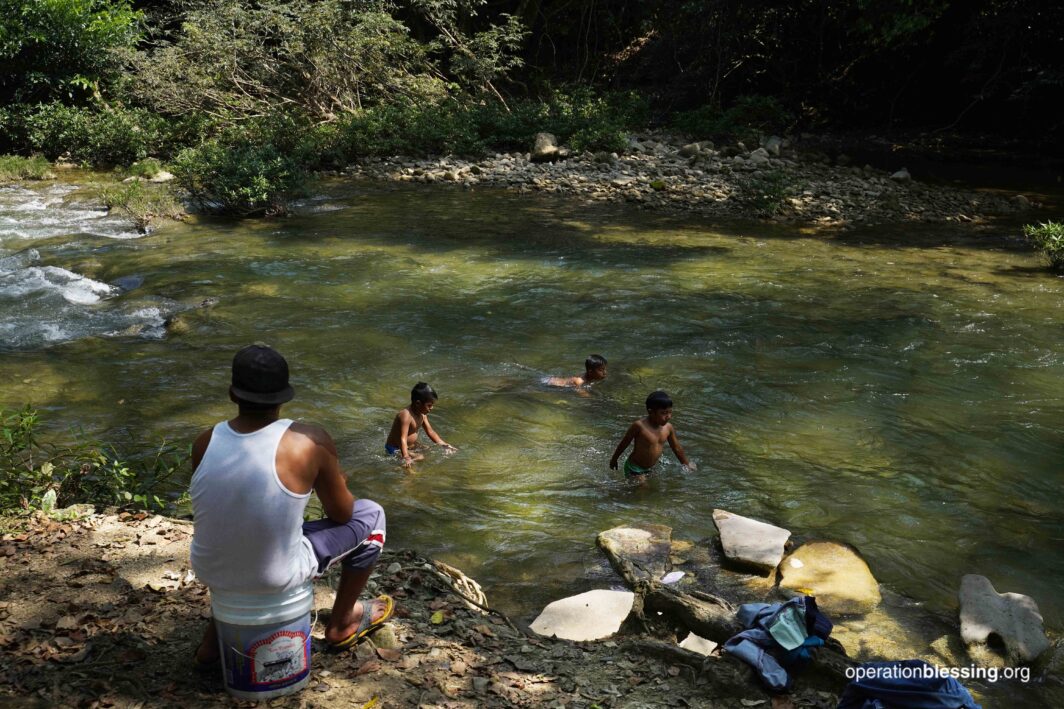 Solutions For Unclean Water In Mexico
When Teresa realized that the water might be what was making her children sick, she immediately began boiling it. The boys got better, yet that wasn't enough—the community needed a healthier water system, but getting one would take a miracle. Then, generous and caring friends like you gave them that miracle. When Operation Blessing first visited, we found harmful bacteria in their water supply—bacteria that caused children like Teresa's to become terribly sick.
But we also had a plan, and our supporters stepped up to provide the supplies to make it happen. Over the next few months, we worked with the residents to build a new community water system that would provide clean, safe water to the 338 people in that community. Our faithful donors provided the pipes to draw water from an underground spring and a large water storage tank with a chlorinated filter system to kill any harmful bacteria. And today, water that is healthy to drink runs freely to a faucet outside of each home in the community, thanks to the kindness and generosity of friends like you!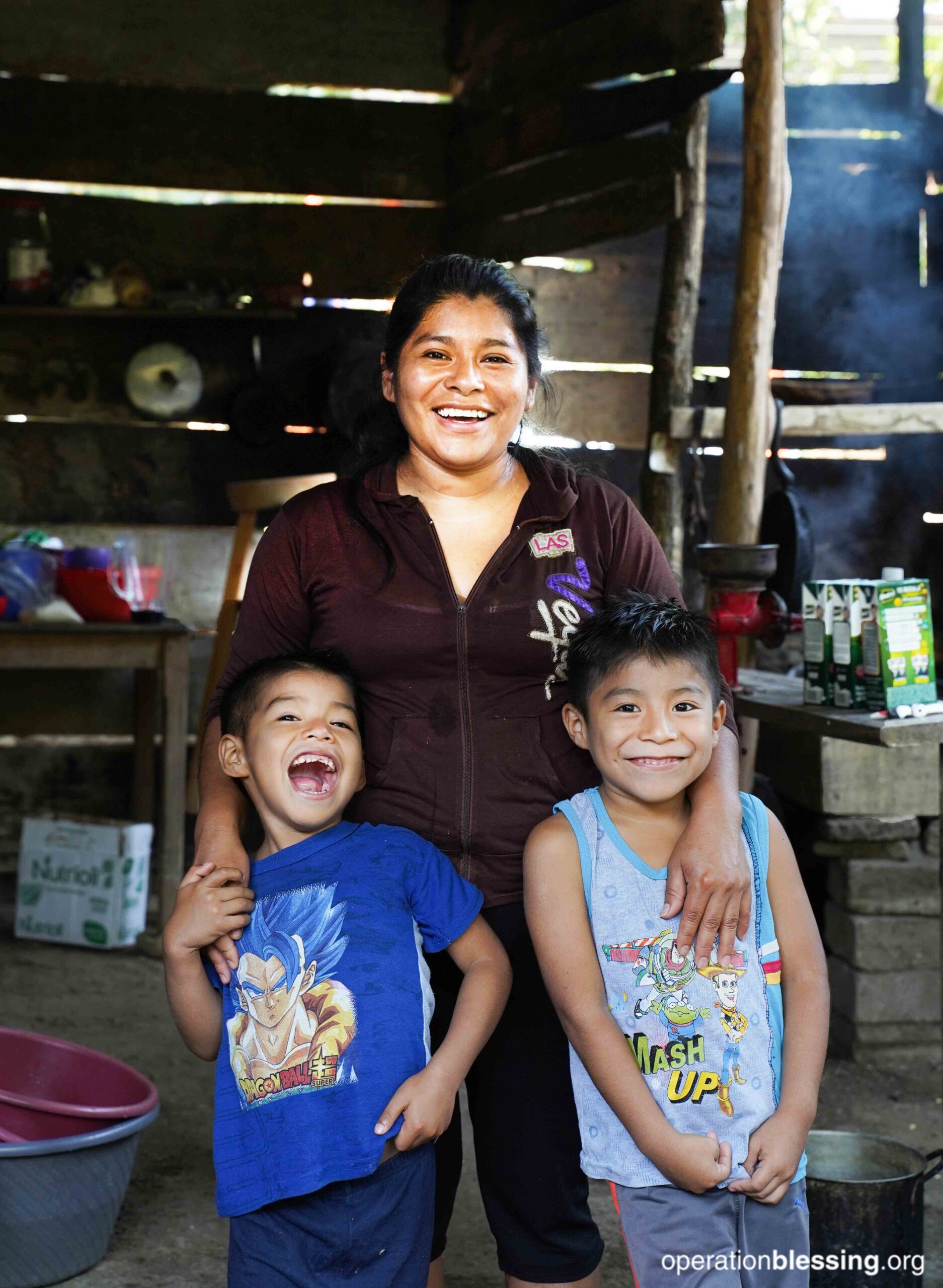 Training In Hygiene And Sanitation Skills
Our team also trained more than 100 men, women and children in hygiene and sanitation skills. These community residents learned basic hand washing practices and how to maintain proper sanitation so they could continue providing clean water to the community long into the future. And parents like Teresa won't have to worry about the water making their little children sick again.
Because of partners like you, Teresa's children no longer have to haul dirty water from the river. They have enough clean water to drink right at home, and they are growing healthy and strong." Nothing stops my kids now. They're always healthy and playing!" Teresa told us with a smile. "Thank you, Operation Blessing, because now the water is clean and safe."