VIRGINIA – Meet Dee Dee, a resilient single mother of three in Virginia. When Dee Dee underwent surgery, she expected only a brief period of recovery before returning to work. However, unexpected complications prolonged her time off, leaving her in a state of financial instability.
With three kids to care for, Dee Dee faced uncertainty, anxiety, and ultimately food insecurity. Thankfully, friends like you came to her aid through a partnership with the Kingdom Investing Outreach Center, providing hunger relief for this Virginia single mother in need.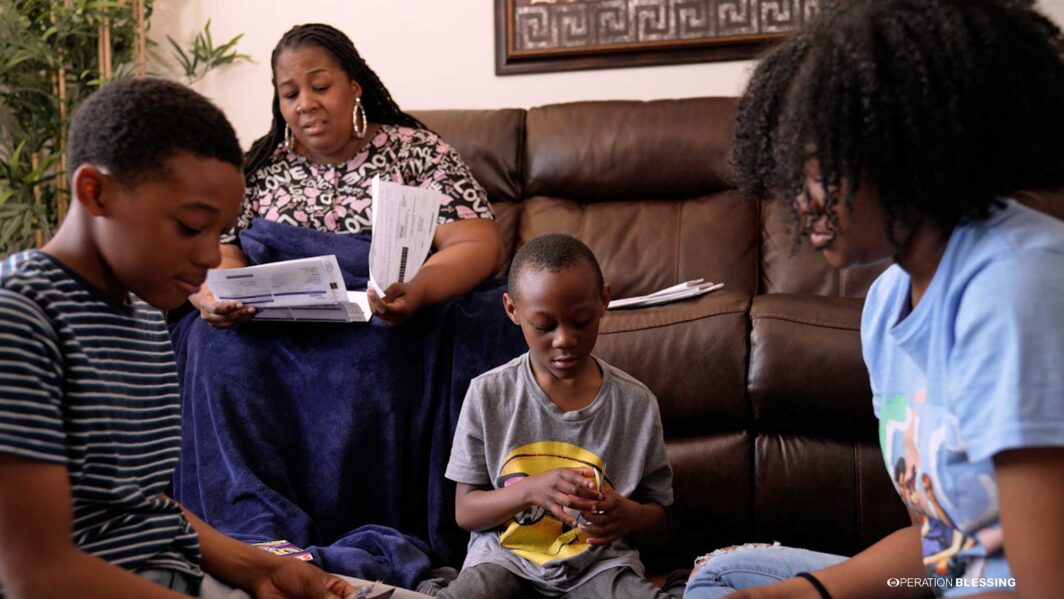 Virginia Hunger Relief: Dee Dee's Struggle
Dee Dee's recovery journey took an unexpected turn when she faced complications after surgery. What was initially intended to be a three-week break from work became two and a half months without her regular income. As a single mother, she had not prepared for such a lengthy absence and lacked the financial resources to feed her family properly during this period. The thought of providing for her children without an income weighed heavily on her heart. Like so many Virginia Beach single mothers, she was faced with food insecurity struggles on a regular basis.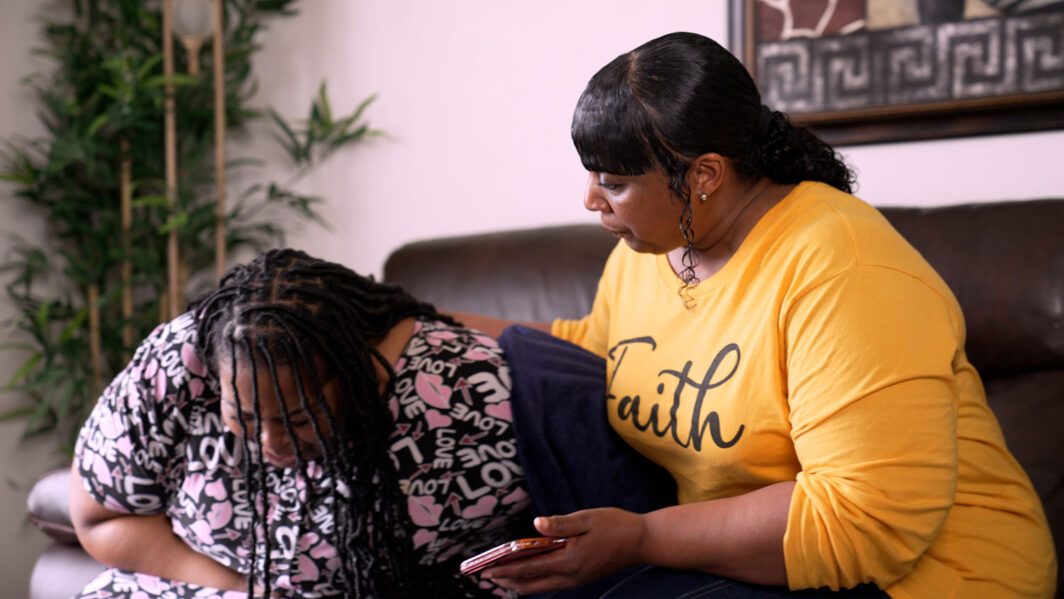 The Kingdom Investing Outreach Center's Blessing
In Dee Dee's time of need, the Kingdom Investing Outreach Center, a valued partner of Operation Blessing, stepped in to offer support. Recognizing the importance of addressing hunger and food insecurity in Virginia communities, they delivered much-needed food assistance to Dee Dee and her family. The impact was profound, leaving her feeling overwhelmed with gratitude.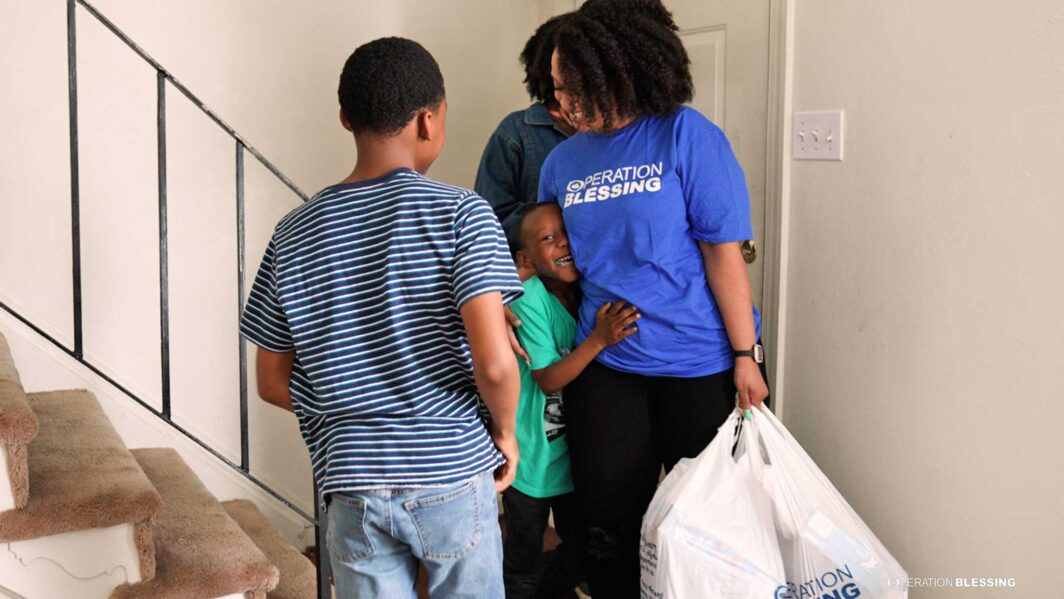 Dee Dee's Gratitude for the Outreach Center and Operation Blessing
Dee Dee couldn't hold back her emotions when she received the food from the Kingdom Investing Outreach Center. To her, it was a divine intervention, a clear sign that God's help was at hand when she needed it most. She expressed her heartfelt appreciation to Operation Blessing partners for the kindness shown to her and her family during their time of struggle.
A Brighter Tomorrow: Dee Dee's Recovery
With the support provided by the Kingdom Investing Outreach Center, Dee Dee gradually recovered from her surgery and resumed her work as a medical assistant. She was also able to get back to her passions: leading worship at her church and cherishing moments with her beloved family. The assistance they received played a crucial role in helping them get back on their feet and thrive once again.
The Impact of Operation Blessing Supporters
Dee Dee's story is a testament to the power of compassionate generosity. The support from people like you made a significant difference in the lives of Dee Dee and her children. When they had nowhere else to turn, heartfelt contributions provided them with the stability they needed during a challenging time. Dee Dee's heart overflows with gratitude for the nourishing food and the hope brought into their lives.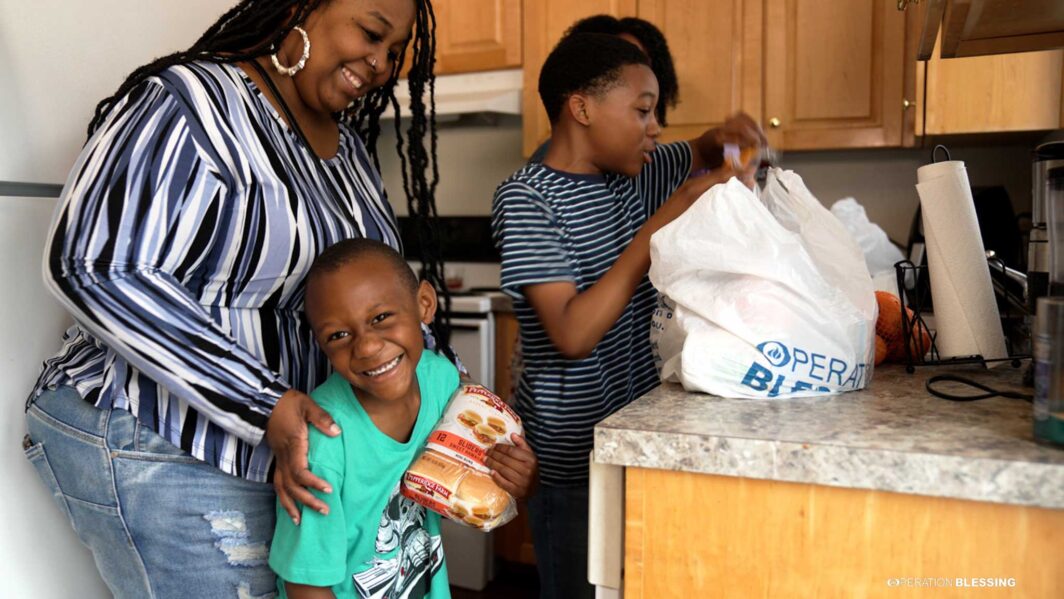 A Heartfelt Thank You to Operation Blessing Partners
By supporting initiatives that combat hunger and uplift families like Dee Dee's, we can collectively make a lasting impact on the lives of those in need. Your donations and compassion create a chain reaction of positive change, fostering hope and empowering families to overcome adversity. Together, we can build a brighter and more secure future for single mothers like Dee Dee and their children in Virginia and beyond.