PHILIPPINES – "I was at the lake feeding fish when one of my companions noticed smoke coming from the crater," Sherwin recalls. As a young father-to-be, Sherwin feared the worst from the sleeping volcano under his feet. Unfortunately, those fears proved founded. "You could even hear the rumbling of the island," Sherwin said. "That was when we realized that an eruption was really happening."
Soon, a column of ash and smoke rose high into the atmosphere while explosions rumbled deep underground. Lava spewed from the summit, ash fell like a heavy, gray snow, and volcanic lightening flashed from the eruption column. But as dramatic as the eruption of the Taal Volcano was, its impact on the surrounding communities was even worse. As the eruption intensified, Sherwin and his pregnant wife were forced to evacuate, volcano victims whose lives had been turned upside down.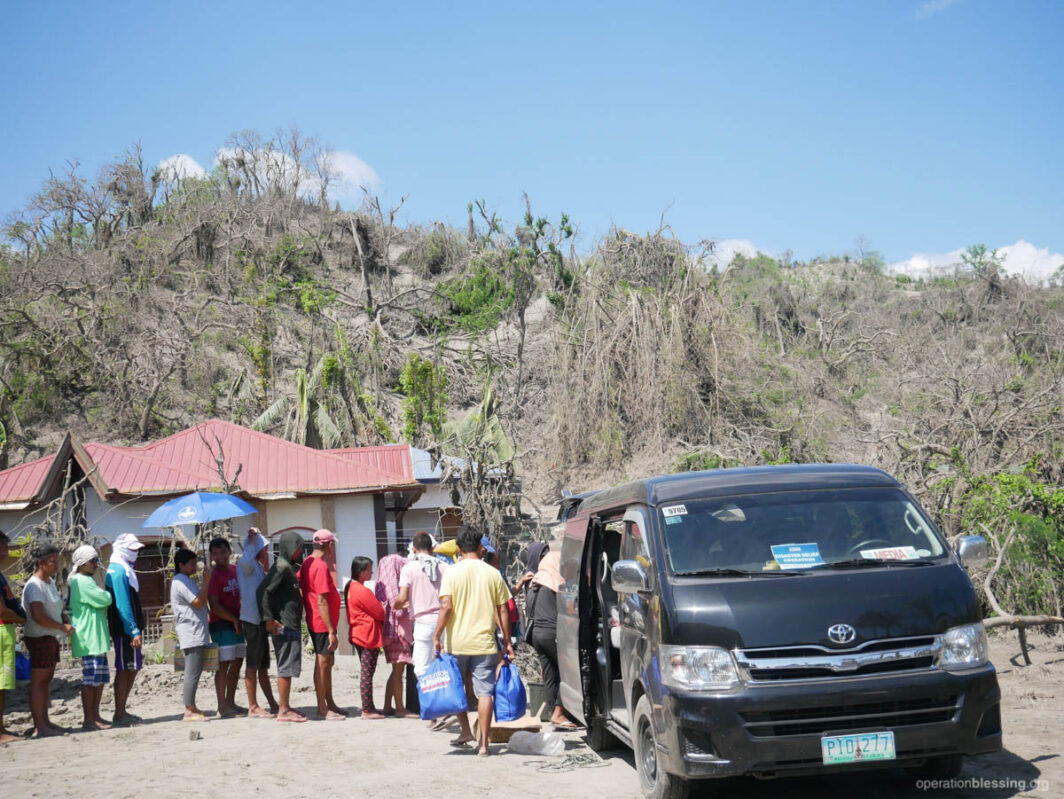 Sherwin's family, like so many families living in the area around the volcano, had lost so much. Dozens had been killed and the volcanic ash destroyed virtually all crops in the region. Many livestock died and fishermen relying on Taal Lake for food and income found their livelihoods gone virtually overnight. Thousands of people were displaced from their homes.
Arriving in Manila where his sister lived, Sherwin and his wife hoped for a fresh start. However, the COVID-19 pandemic made it impossible for Sherwin to find work. Despite the ongoing hardship, Sherwin never lost faith in God.
Helping Volcano Victims Rebuild After The Eruption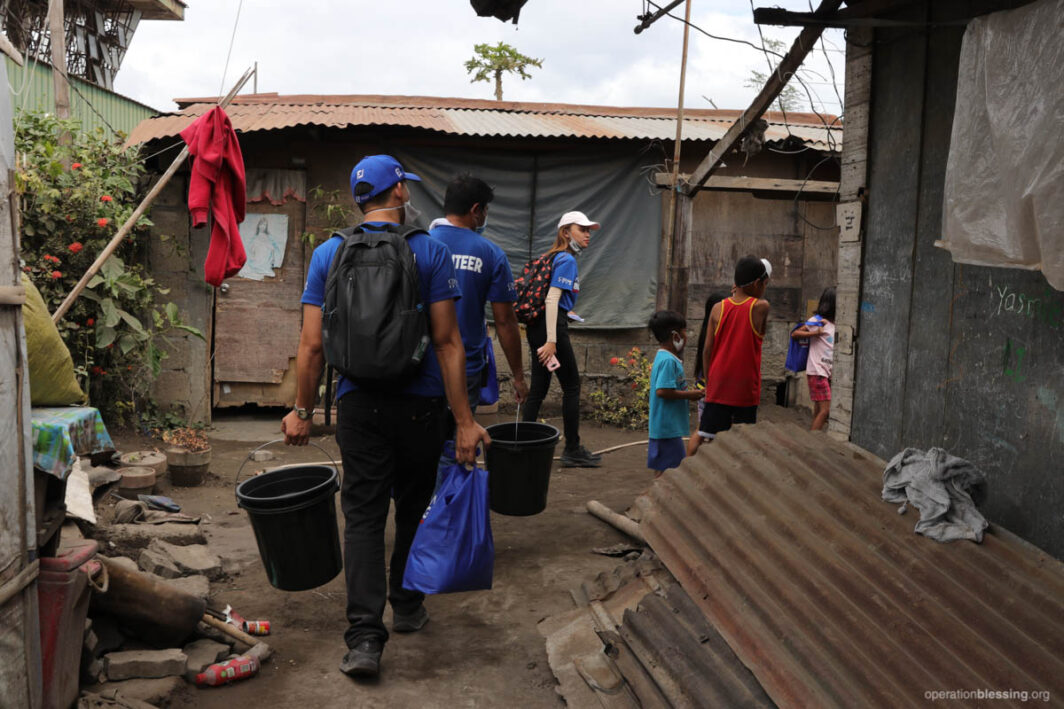 Your support of Operation Blessing enabled relief to come quickly after the eruption. And your faithfulness made it possible for Operation Blessing to continue helping volcano victims over the following months. Operation Blessing partnered with Sherwin's pastor, an expert boat-maker, to build new boats for fishermen who had lost their livelihoods in the eruption—including Sherwin. You also helped provide new fishing nets and resources for repairing homes to victims of the Taal volcano.
"This blessing is really a big help for us," Sherwin said, now a new father. "I thank first and foremost the Lord, and all the people who He used!"
Thank you for all you do to show compassion to those left hurting after disaster strikes.