UKRAINE – After months of living in constant fear for their lives, Ukrainian families like Oksana's suddenly faced a new challenge—winter without heat.
Oksana shared, "The winters here are different…The temperature can be -4 degrees Fahrenheit or sometimes even -13. You can simply freeze. Our house was heated with a boiler, but it was destroyed when the war started."
Since Russia began targeting power supply across Ukraine, civilians haven't known from one day to the next whether they will have a source of heat the next day. They could wake up freezing because of shelling in the middle of the night. And many, like Oksana, had their heat sources destroyed by the war long before the current power supply issues.
But thanks to the generosity of friends like you warming homes and hearts in Ukraine, many of these families have hope. Thanks to our compassionate Operation Blessing partners, our teams in the Ukraine are installing wood-burning stoves to bring comfort and joy to those in great need.
"As the war continues, the needs are going to increase as the weather gets colder," said Jeff Westling, Operation Blessing's chief of staff in an interview with WTKR news network. "The need for heat is of primary concern for us right now. So we are providing wood-burning stoves, or wood-fueled stoves, to residences, especially in the areas that have been heavily attacked."
From Ukraine to You: Thank You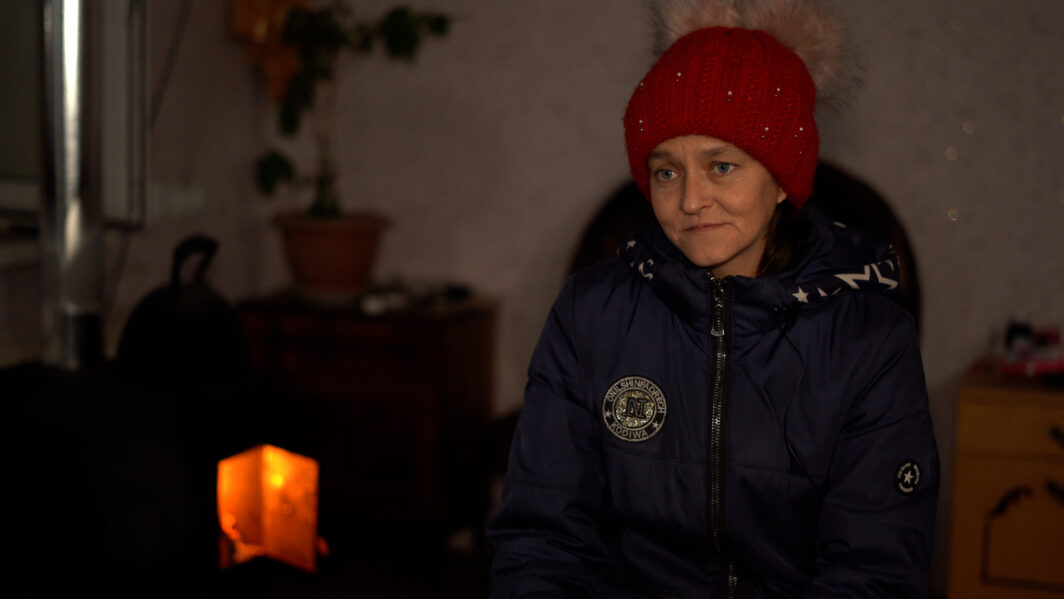 This life-saving work is warming homes and hearts in Ukraine, providing the Ukrainian people with a reliable source of heat no matter what happens to the electrical grid. Together with our faithful supporters, Operation Blessing is upholding those who are suffering so they can endure the worst of the war.
And Ukrainians feel the love! Oksana shares, "If Operation Blessing had not brought us heating, we would have frozen here. If Operation Blessing had not brought us a stove and firewood, then I do not know how my children and I would have survived."
She is beyond grateful. "Operation Blessing is doing a great thing by providing stoves and firewood for people. It is a big help. Thank you very much."
Please consider getting involved in reaching out to hurting people in Ukraine and around the world.