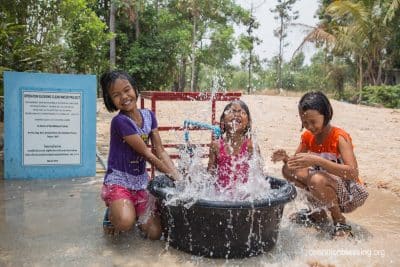 Water Wells Around the World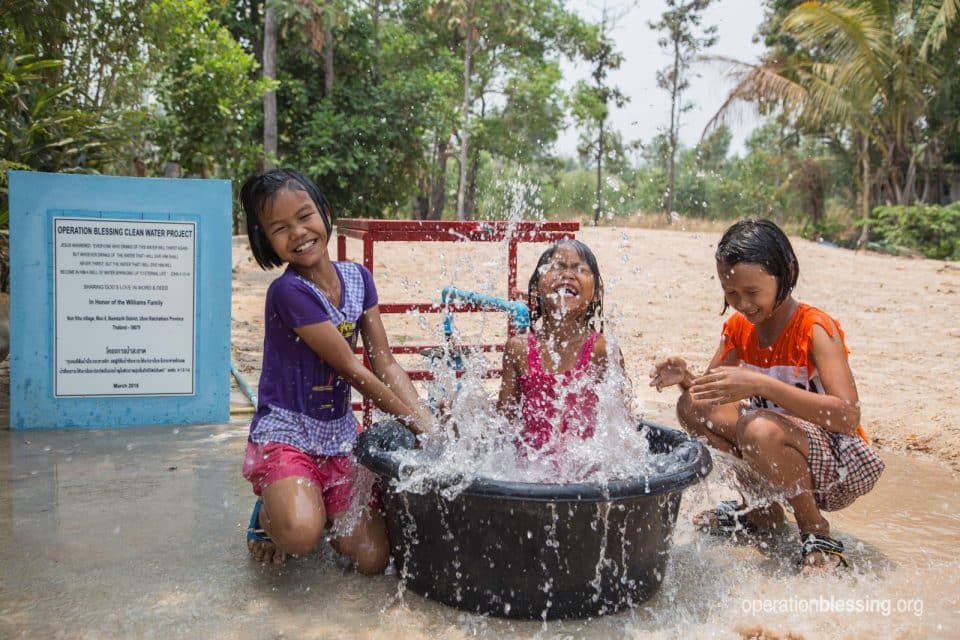 WORLDWIDE – Nothing is as essential as water. All of human life revolves around it. But for those living in poor and remote regions of the world, finding water can be a constant battle. That's why few things have more power to transform a village, community, or region than access to clean water.
As a generous Operation Blessing supporter, you're transforming lives with clean water. Around the world, you ensure that OB's powerful and innovative water solutions are reaching those in need.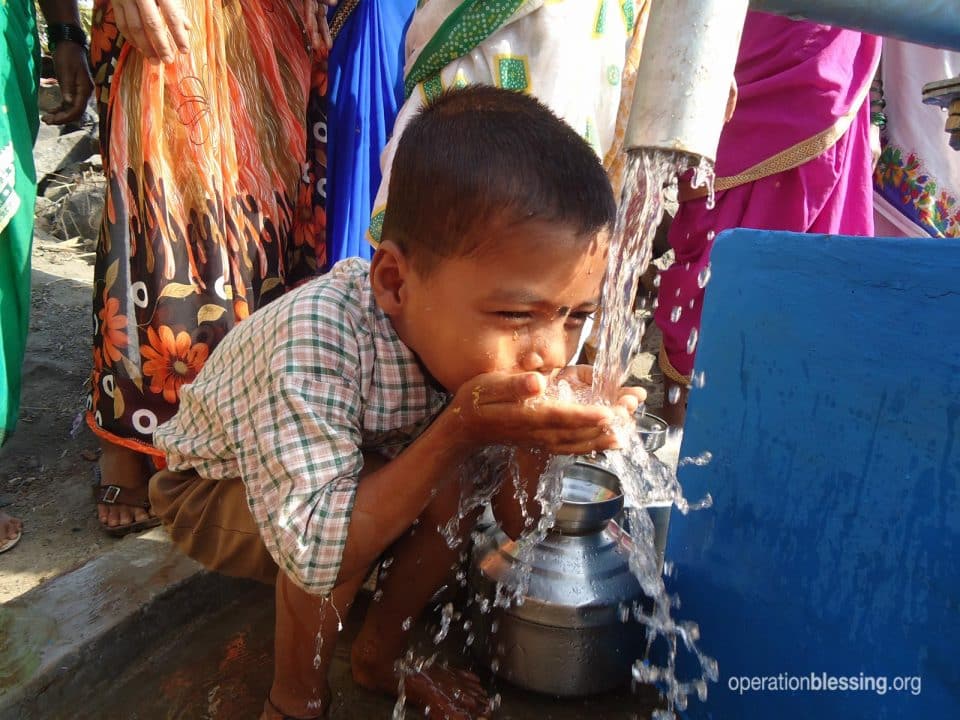 Chaparathipalem Village, India:
Before, the only sources of water in this remote Indian village were an open well and a small, muddy stream where cattle drank. Villagers had to carry water long distances, and there often wasn't enough to go around. Then, thanks to the support of our faithful friends, Operation Blessing dug a new well right in the village.
Now all 150 people living there have access to all the clean, safe water that they need! Ramanamma, a 25-year-old resident of the village, said, "I am greatly relieved that this well is available to us and close to my house. The water is clean and good to drink. There is no fear of water related illness. Thank you for this wonderful gift of water to our village!"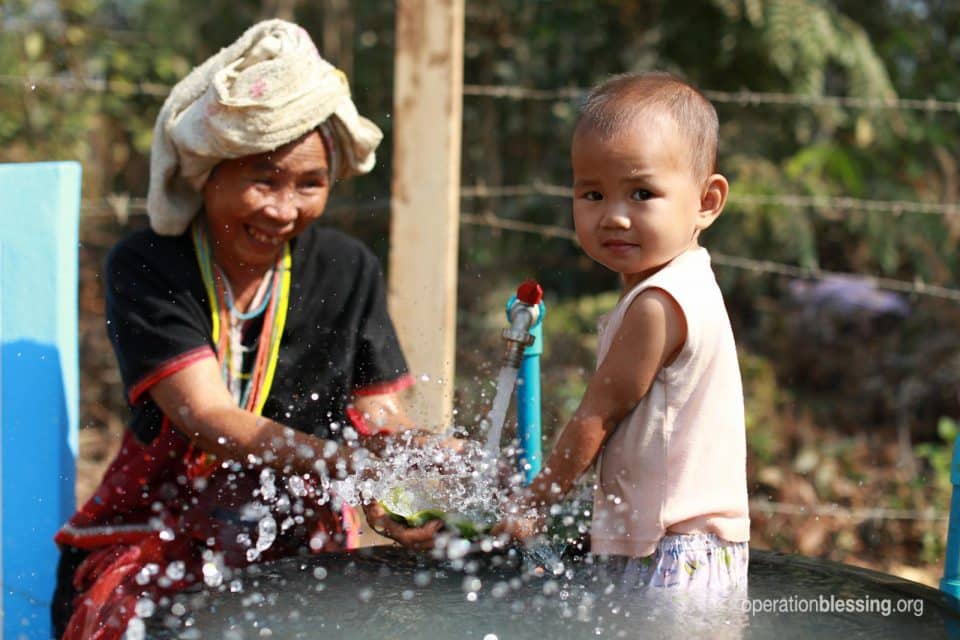 Kanhchum Village, Cambodia:
The 15 families of Kanhchum depended on a pond for their water. But the water wasn't clean. Garbage and chemicals from the rice fields contaminated the pond, causing many villagers to suffer with water related illnesses.
But that all changed when OB partners like you provided a new well in the village. Now, everyone has access to clean water and the sickness is gone! Mrs. Nget, 64, a longtime resident said, "One of the most amazing gifts we have received is this well. I have no more concerns about lacking water!"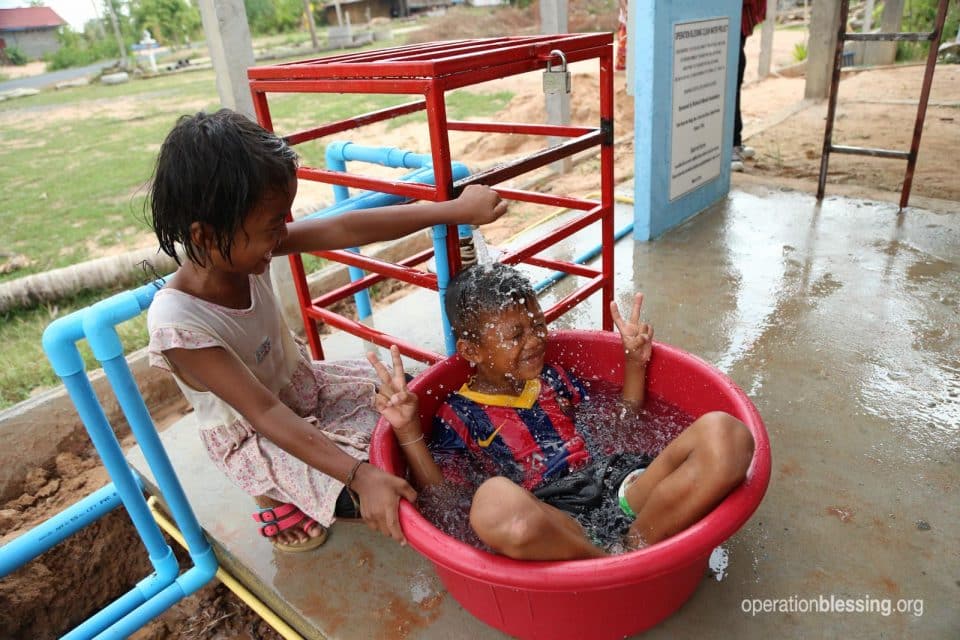 Ban Chaem Luang, Thailand:
With their own well running dry, villagers had to hike over a mile to a small creek to retrieve water. There simply wasn't enough water to go around. Then generous Operation Blessing partners intervened and a new well was dug in the village.
Now there is plenty of clear, safe water for everyone! Mr. Ruetaigrim, 62, who lives in Ban Chaem Luang, said, "We are able to access clean water which is enough for every household. We will have good health and more income as we have more time to work. May God bless you all!"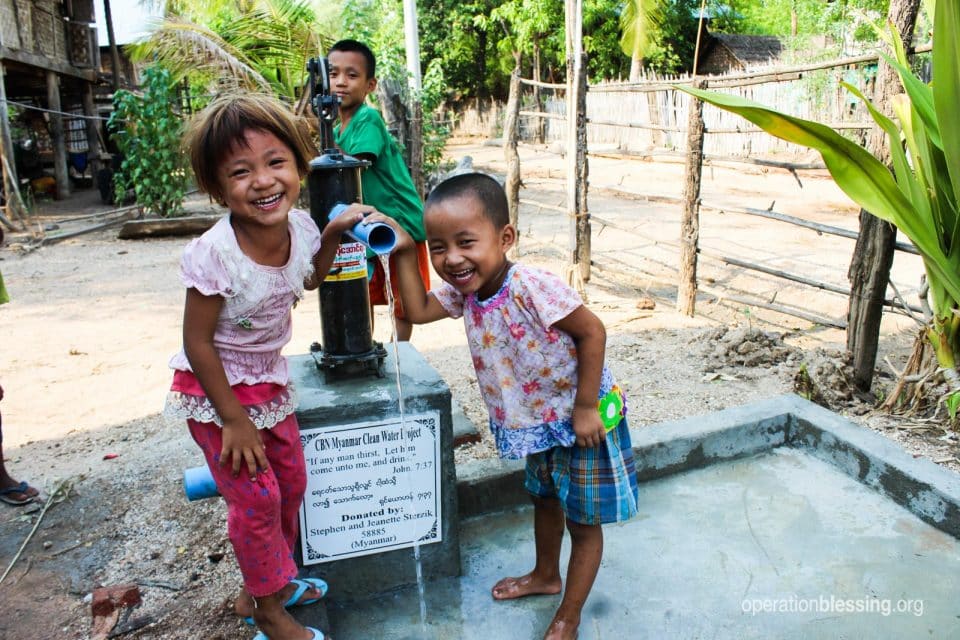 These are just a few of the villages that compassionate Operation Blessing supporters like you have changed forever with the gift of clean water from new water wells. Thank you for your continued kindness and ongoing support!
HOW YOU CAN HELP

Your support is critical to providing relief for the hungry, water for the thirsty, medical care for the sick, disaster relief for those in crisis, and so much more.
Click here to make an online donation today
and let your gift make a significant impact in the lives of those who urgently need it.

Print Friendly