MOROCCO – It's been several weeks since a deadly earthquake struck Morocco, and our team on the ground have heard some absolutely heartbreaking stories as we've spent time with these wonderfully hospitable people. Following such a terrible event, so many of the necessities people need to survive are damaged or destroyed. For the people of Amizmiz, Morocco, one major need is safe water and sanitation.
It is hard enough to be homeless. Many earthquake survivors in Morocco now live in tents because their homes were destroyed by the earthquake. But trying to manage daily life without access to safe water or sanitation is unbearable. Now, many residents of Amizmiz have no access to showers, toilets, or even reliable access to clean water. With this reality comes a new and deadly threat—the chance of contracting waterborne diseases in Morocco.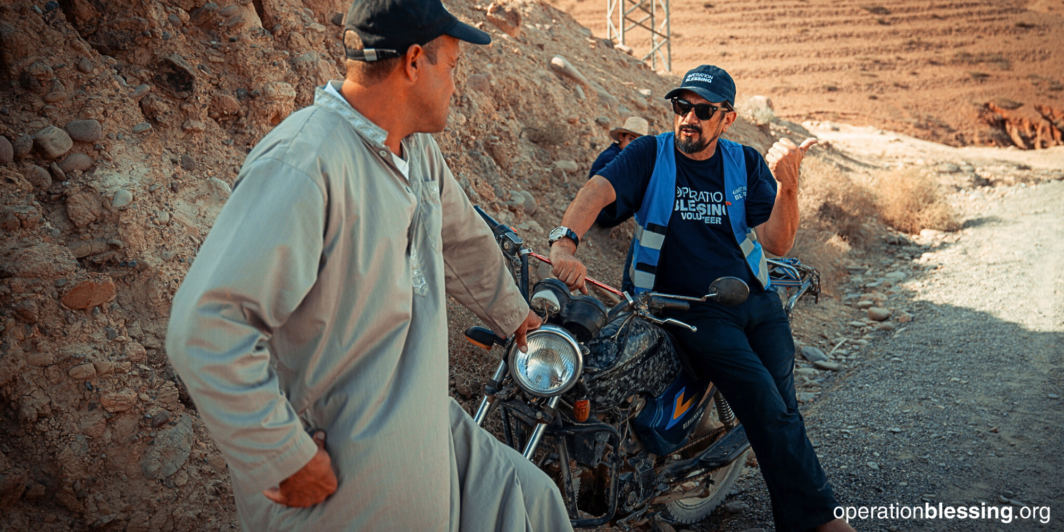 Destroyed Homes and Lives in Amizmiz, Morocco Following the Earthquake
Ghizlane Aourouar, an earthquake survivor living in Amizmiz with her children, shared her experiences. "The morning after the earthquake, we saw our reality. We saw our destroyed homes, people being rescued, people dying. We know people who have been lost just down the road, and we feel so sorry for them."
Our hearts truly break for these people. Not only have they lost the people they love, but you could also say many have lost a portion of their dignity as well with the destruction of their bathroom sinks and showers. Since these people's homes have been destroyed, they are forced to live in tents, and they've lost proper means of safe, adequate sanitation and hygiene. Ghizlane told us, "The public bathrooms are closed. There is nowhere for women or especially children to use toilets or bathe. It's such a crisis, and many are suffering."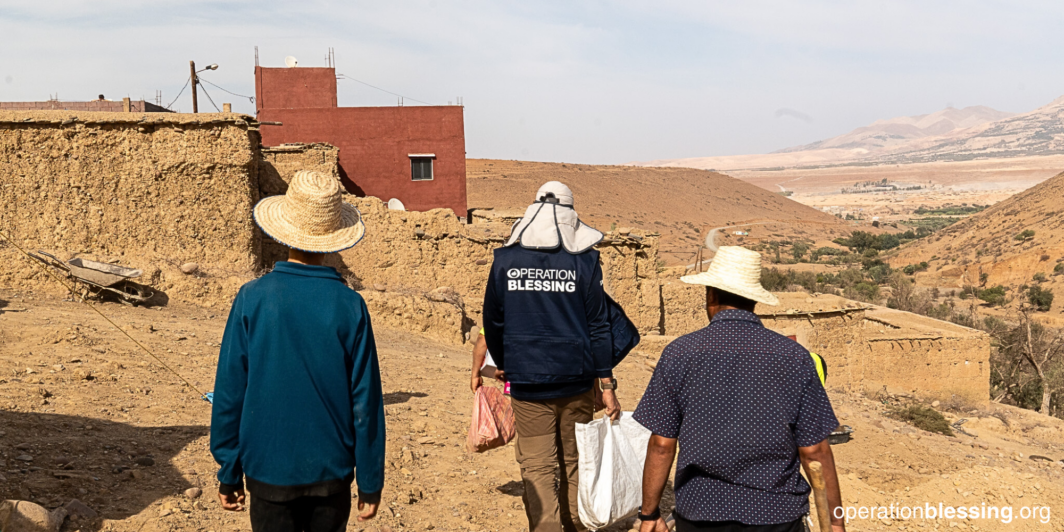 Preventing Waterborne Diseases in Morocco
Children are especially susceptible to waterborne diseases in Morocco, and situations like these are prime for an epidemic. But with your continued support, Operation Blessing is stepping in, installing not only toilets but also sinks and showers with water access for the needy.

Ghizlane said, "I'm thankful for your volunteers who worked so hard. And thank you to the people who brought this help. Your support means so much to us." These beautiful Moroccan people are able to have this basic dignity restored as they no longer have to go to the bathroom in the wild like an animal and can take a shower after a long day.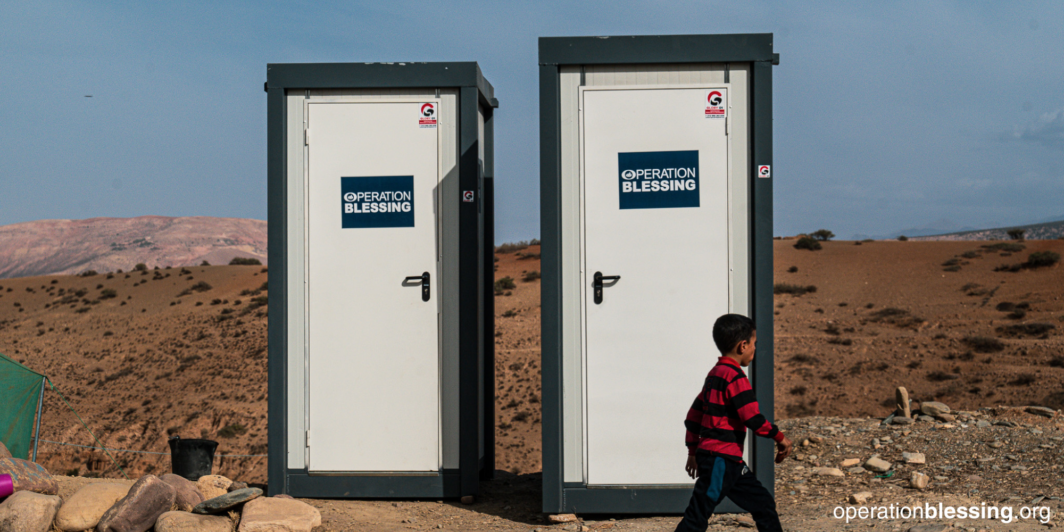 Thank You For Constant Support
We're helping them to understand their "imago dei," that they were made in God's image, and letting them know that God sees them and loves them. You can support even more families like Ghizlane's when you partner with Operation Blessing at https://www.ob.org/disaster-relief/ today!
---