JAPAN – Devastating flooding in West Japan has created one of the worst natural disasters that country has faced since the earthquake and tsunami of 2011. But the ongoing, faithful support of Operation Blessing partners empowered OB Japan to rush aid to hard hit areas.
Successive heavy downpours between June and mid-July, 2018, brought over 20 inches of rain to some areas of Japan, causing flooding and landslides throughout the western part of the country. At the latest count, over 200 are dead and 21 remain missing.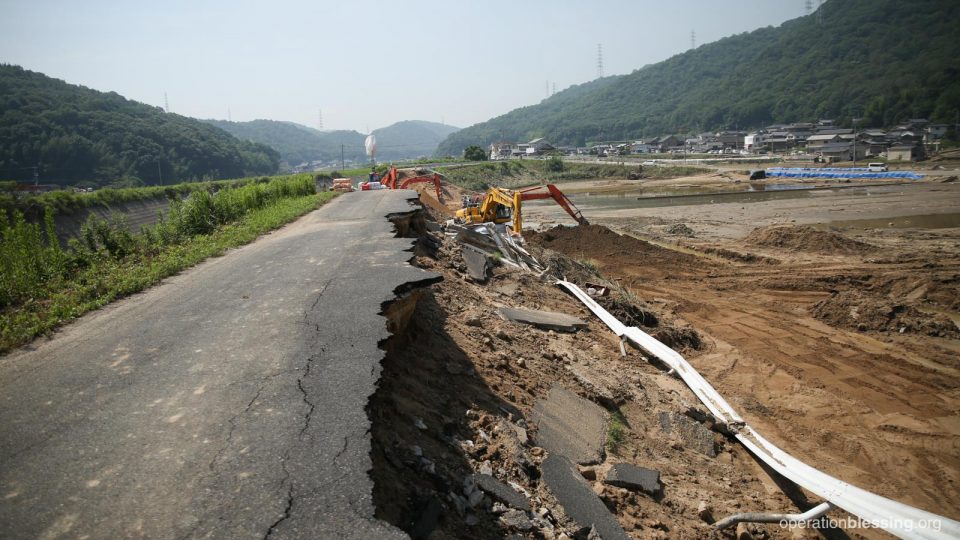 Another 8 million people faced evacuations, and thousands fled to shelters. Almost 300,000 households lost their water supply, and thousands lost electricity. Hard hit areas included Hiroshima, Kurashiki, and Sukumo City. Floods have left homes destroyed, roads damaged, and essentials like food and water in short supply.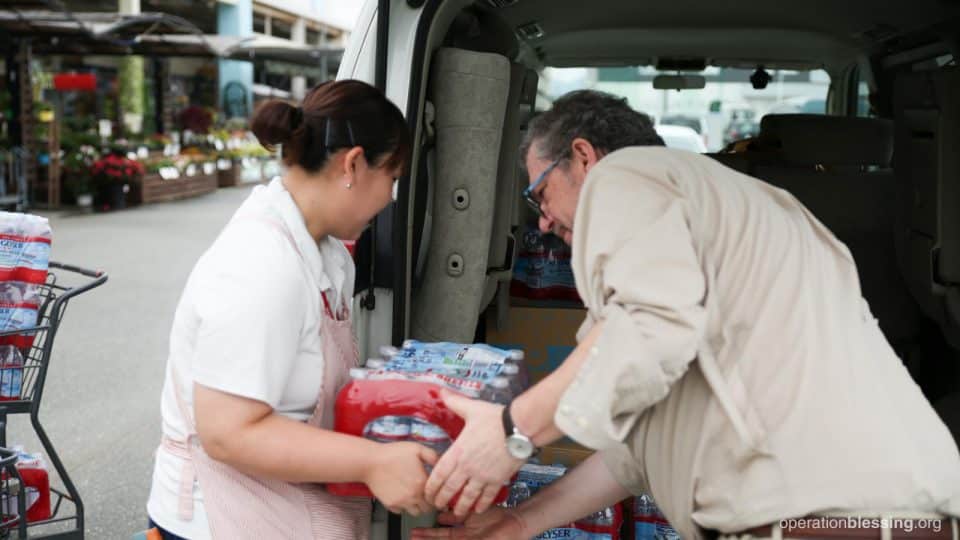 With your support, Operation Blessing Japan quickly sprang to action. Initially, they rushed much needed aid like water bottles and tools for cleaning damaged homes to shelters in the affected areas. They also began reaching out to local churches and partner organizations to plan for long term recovery efforts.
Next, in cooperation with volunteers from local churches, they set to work cleaning homes and blessing disaster victims like the Tuzame family in Kurashiki. They removed mud from their floors, walls, and cabinets, and dried their house with fans. The family was excited and grateful for the help. OB Japan also helped a farmer, Mr. Ono, whose barn had been filled with agricultural chemicals during the flooding.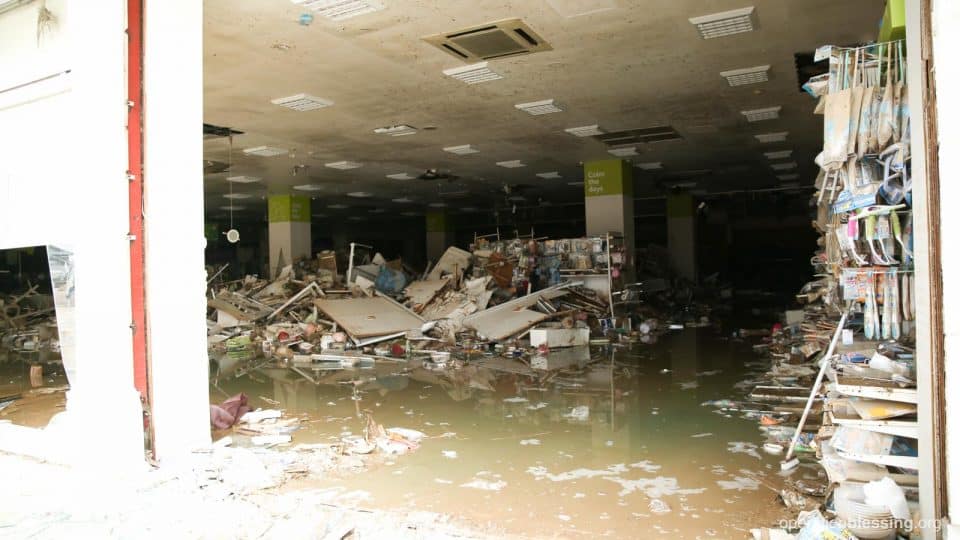 As they continued their recovery efforts, they met many overwhelmed homeowners who were dazed and confused about how to even begin the recovery process. In response, OB Japan offered consultation services to provide a roadmap to recovery for those still reeling from the disaster.
The residents of West Japan have a long rebuilding process ahead of them, but thanks to your generosity, Operation Blessing can continue to stand beside them, aiding them along the way.