UKRAINE – When Russia launched a brutal attack on Ukraine, families in Mariupol, Kiev, and many other Ukrainian cities suffered from the violence.
Those who didn't evacuate were forced to live in basements for safety. Because of the danger, many food suppliers have refused to deliver to certain areas. This has led to empty store shelves and growing food scarcity for precious families still living in Ukraine.
But thanks to the support of friends like you, many of these families have hope. You made crisis relief possible by supporting a bakery deep within the hard-hit city of Kurakhove. Your dedication and love have been instrumental in keeping bread on the table in Ukraine.
The Social Bakery, run by Zhenya and her husband, is in a dangerous area. They daily face constant threats from artillery and falling shells. Because of the risks, most businesses have left the region. Now, The Social Bakery is one of the only sources of food for many hurting families who still live there.
Zhenya shared with us, "Every morning we visit the cities and villages to find out who needs our help. It's mostly the elderly. Then we return to the bakery to see how much bread we can give that day and then let the villages know what we can do."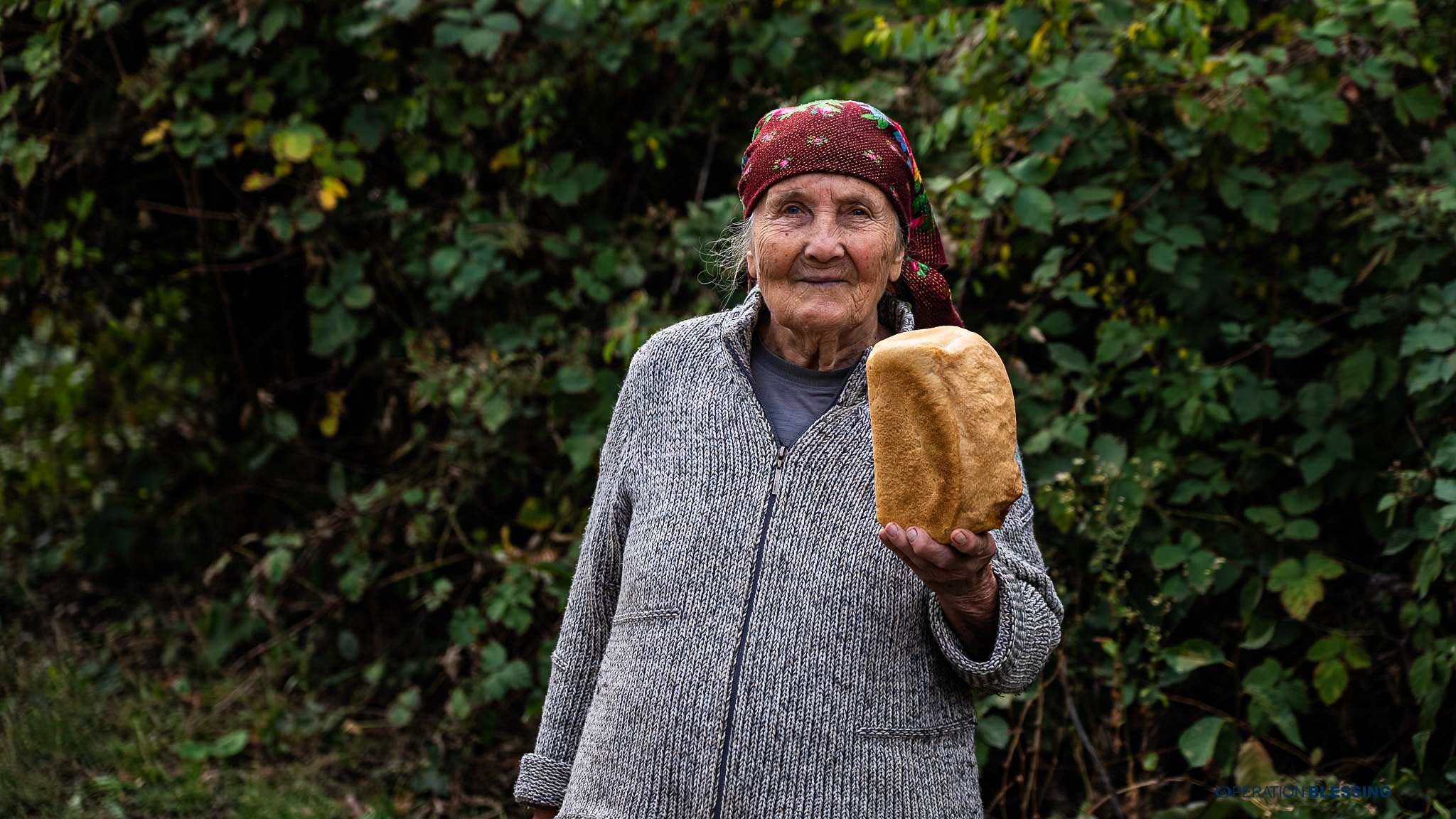 Faithfully Keeping Bread on the Table in Ukraine
When the bakery was in danger of closing its doors due to a supply shortage, Operation Blessing stepped in to help. With help from our partners, the bakery was able to get the supplies they needed to keep food production in full swing! They were also able to support their dedicated staff who worked to make desperately-needed food for families in dire conditions.
Thanks the generosity of our donors, The Social Bakery was also equipped with a delivery van. This van makes it possible for Zhenya and her team to travel many more miles. It means they can reach more families with life-sustaining food!
The inspiring kindness of Operation Blessing friends like you has provided hundreds of families with daily bread and food bags to sustain them through this difficult time.
Thank you for showing love and support to Ukrainian families in their time of greatest need.