PERU – Riquelme used to wake up with no idea how he'd provide for his six young kids that day. He would do anything— work anywhere—to put food on the table, but sometimes it just wasn't enough. He desperately needed support from caring people like you. A fresh start for a weary father like Riquelme would make a huge difference for his family.
"One day I left at 6:00 a.m. to look for any job to bring food for my kids, and I came back at 6:00 p.m. with nothing." Despair was a constant companion for this single father, but he didn't quit. He couldn't. No one would provide for his children if he wasn't there, because their mother had abandoned them. Unfortunately, getting food was only one of this family's problems.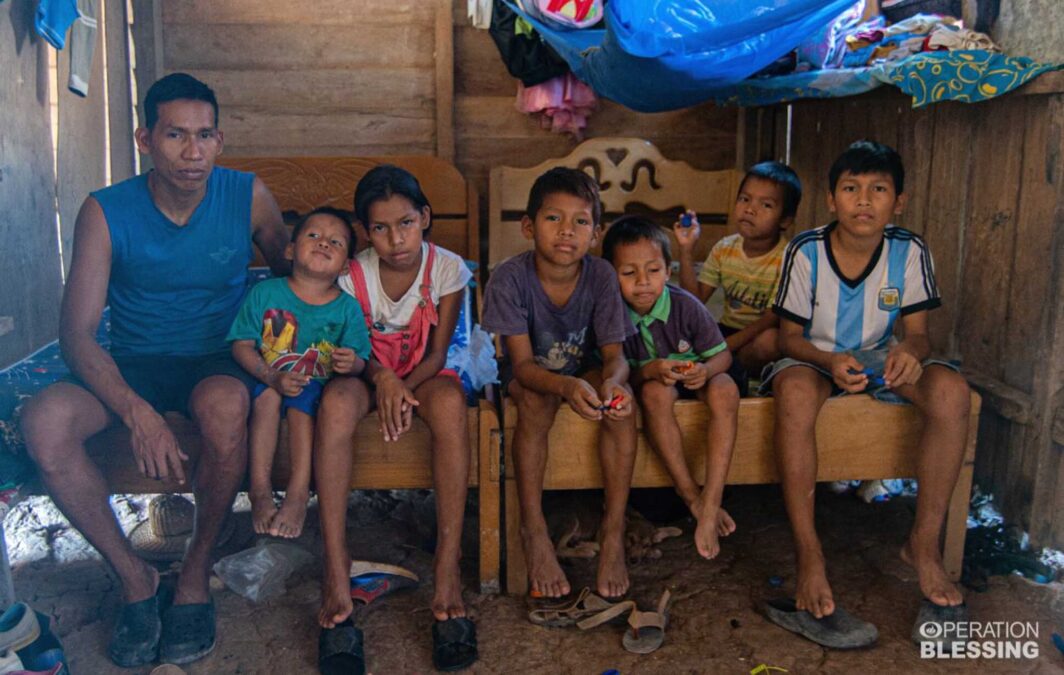 Riquelme couldn't afford school fees for his children, and their home was little more than a rotting storage shed riddled with holes. In the region where they live, storms would often come two or three times every week, frightening the children and threatening to destroy their poor shelter.
The family also had no sanitation facilities. Riquelme shared, "Sometimes my son asks me if we are ever going to have a bathroom. I can't afford to build one; I can barely earn enough for their food."
Living in such difficult conditions, Riquelme and his family struggled to find hope for tomorrow. "Seeing my children like this makes me very sad. My kids don't go to school, they don't have beds, my house is falling apart; the small amount of money I get isn't enough to buy materials to fix my house. I don't like seeing them like this."
A Fresh Start For A Single Father
Then Operation Blessing found them—and you changed everything. You provided a fresh start for a weary father. Riquelme's family received a new three bedroom house complete with a living and dining area, a kitchen, and—of course—a bathroom! Each bedroom has bunk beds and desks for the children, the dining area has a table and chairs, and the kitchen was outfitted with items they need to cook meals.
"Thank you for the house! I did not expect this at all," said Riquelme with tears of joy. "All I ever wanted was for my children to be happy and safe in their house. Now they have rooms and beds. All of this is incredible! This is a blessing for my six kids and me—I am grateful."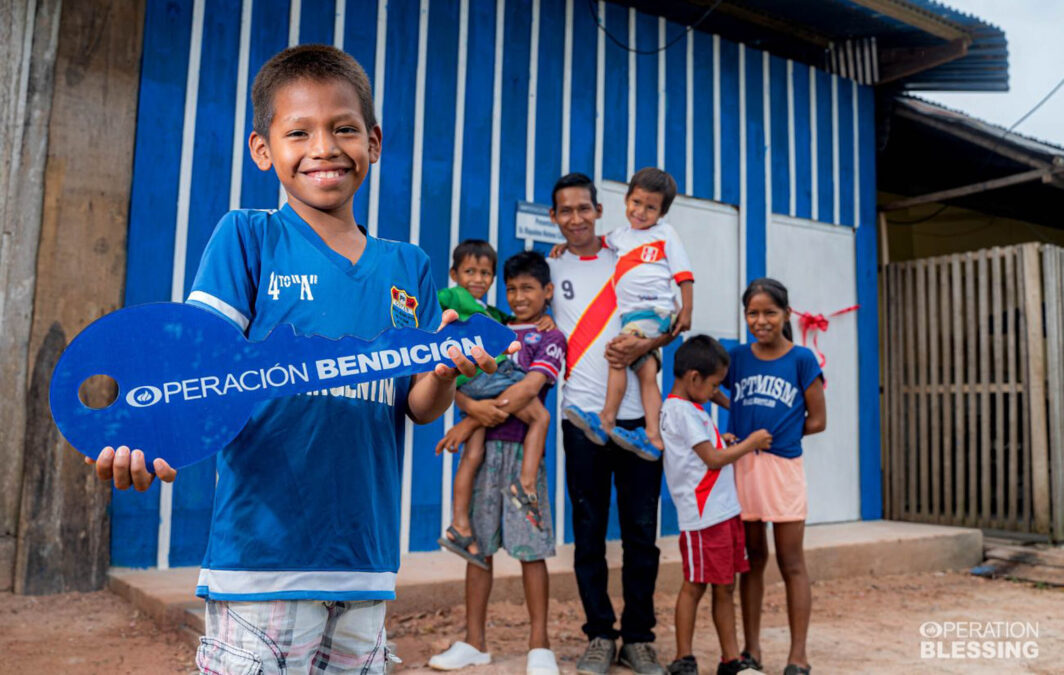 And that wasn't the end of the story. Your generosity always goes above and beyond for those in need. Now that the family had a home, Riquelme still needed a way to feed his children without wondering where the next meal would come from.
He loves making tamales, so with your help, our team matched his passion and skill with a real opportunity to make his dreams come true. You equipped him with everything he needed to start a successful food business including a grinding machine, knives, small freezer, pots, pans, and even a cart on wheels to sell tamales outdoors—along with a good supply of key ingredients.
Now, this hardworking father can provide for his young family without worrying about the future. "Thank you to everyone who gave from their heart for my family,"