CHINA – Imagine the devastation of being told your baby had one day to live. That's the terrible news the Yangs faced when their precious newborn boy became very ill. But your love came through for them in a mighty way.
The baby had kicked so often in the womb that they named him Qiangsheng—"born strong." But not long after his birth, the parents knew something was terribly wrong. "He was unable to absorb nutrients effectively," his mother said. "In less than a month, his weight dropped by 25 percent." Their precious little boy became so weak, he couldn't move. His skin turned yellow and his face became sunken.
Desperate, his father turned to ancient Chinese rituals. "I went to the mountains to get herbs, and we asked our dead ancestors to put all their blessings in this herbal package." They tied it to Qiangsheng's stomach, but the child's health only worsened. Qiangsheng soon slipped into a coma. His breathing became faint, and his lips turned blue.
A doctor confirmed their worst fears. Without surgery, the chance of surviving was very low. The reason the baby had one day to live was severe damage and dysfunction in his intestinal tract. Qiangsheng's colon was perforated, and his intestines were twisted. On top of that, he had developed a dangerous bacterial infection.
His father couldn't hold back the tears. "All I could think about was the way he smiled at me, the way he clapped his hands, and the way he kissed me." He begged friends and relatives for help, but no one could lend them the money to pay for the lifesaving surgical procedure his son needed.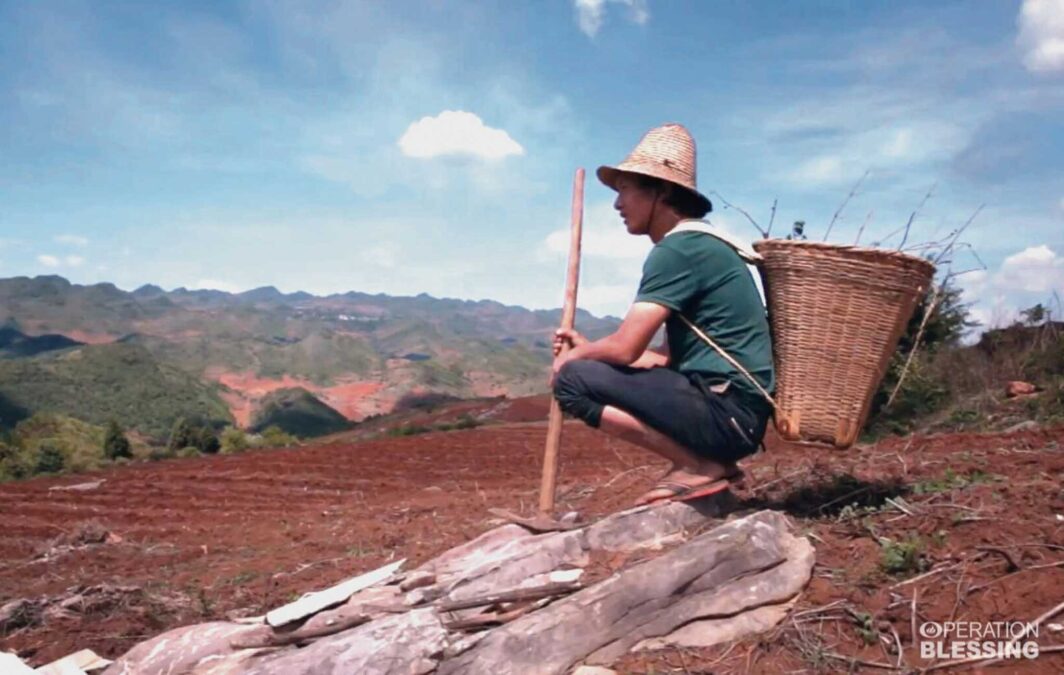 With Jesus The Family Had Hope…And The Child Lived!
That's when the hospital put them in touch with Operation Blessing, and friends like you paid for the operation that saved their baby boy's life. "During all of this, the people told us about Jesus and how He is the only God," said Qiangsheng's father. "So now we want to know about this God."
Once he had recovered from the surgery, Qiangsheng began gaining weight and became the active boy his mother believed he was while in her womb. "He loves riding cows and herding sheep," she laughed. "He high-fives and claps loudly and is always crawling around on the ground."
She added, "Thank you to the donors for helping our son." In bringing wholeness to this family, you also made a way for them to be introduced to a God of love.