MEXICO – Children ran through the grass, laughing and clapping. Some struck a colorful piñata in hopes of collecting a prized treat. Families gathered together to enjoy plates heaped with food and watch a lively puppet show. And some of the children, like 4-year-old Eliza, even received a bicycle! All the activities were possible because of your kindness, which gave hope for a better tomorrow in Mexico.
On the outside, it looked like a typical Posada party in Mexico, where food is abundant and shared around the Christmas holidays. But this gathering was different. It was part of a special brigade you helped provide to give families living in three communities—El Tirol, Montebello, and El Caracol—medical and dental care that is not typically available to them.
Most of the 150 residents who participated couldn't have afforded such care even if it was available. Poverty prevented pregnant women from receiving key prenatal checkups like ultrasounds that would detect early health dangers. And children like Eliza lived with cavities and other dental problems after years of poor hygiene habits.
Your love for these precious people intervened! Thanks to generous partners like you, Operation Blessing was able to send seven dentists and all the equipment necessary to provide dental care to the children and show them how to properly care for their teeth and wash their hands. You also provided an ultrasound machine to give pregnant women the love and attention they desperately needed. In addition to the brigade, friends like you continued to go above and beyond to show this community even more compassion and care.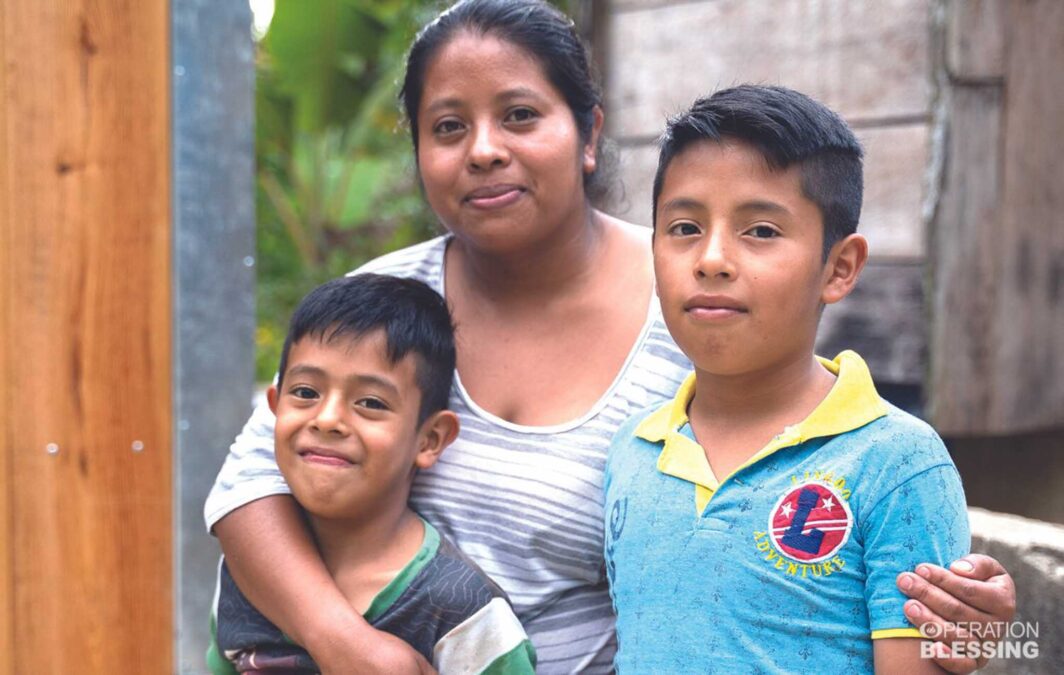 Sending Clean Water and Miracles
As a single mother, Lupita worried about leaving her three children alone just so she could fetch water—a 30-minute walk away. Her 2-year-old daughter, Juanita, was born with crossed eyes and often fell when she ran. She needed constant attention. But Lupita didn't have a choice. She had to leave Juanita in the care of her two older brothers—Caleb, age 9, and Jonathan, age 11—so she could make the journey to the community's only source of water. What's worse, the water she brought home sometimes made her children sick.
Your generosity provided their entire community with a rainwater harvesting system that allowed them to access safe water right at their homes. Lupita's children can now use a hygienic toilet, wash their hands, shower, and drink clean, clear water.
Then friends like you gave Lupita's family the most precious gift of all—surgery to repair little Juanita's eyes. Today she runs freely without the fear of falling. Lupita couldn't contain her joy! "This is a true miracle!" she said. "The doctors told me that Juanita would never be normal, but now seeing her so happy and healthy makes me so grateful. Thank you for everything that you do." And you did not stop there!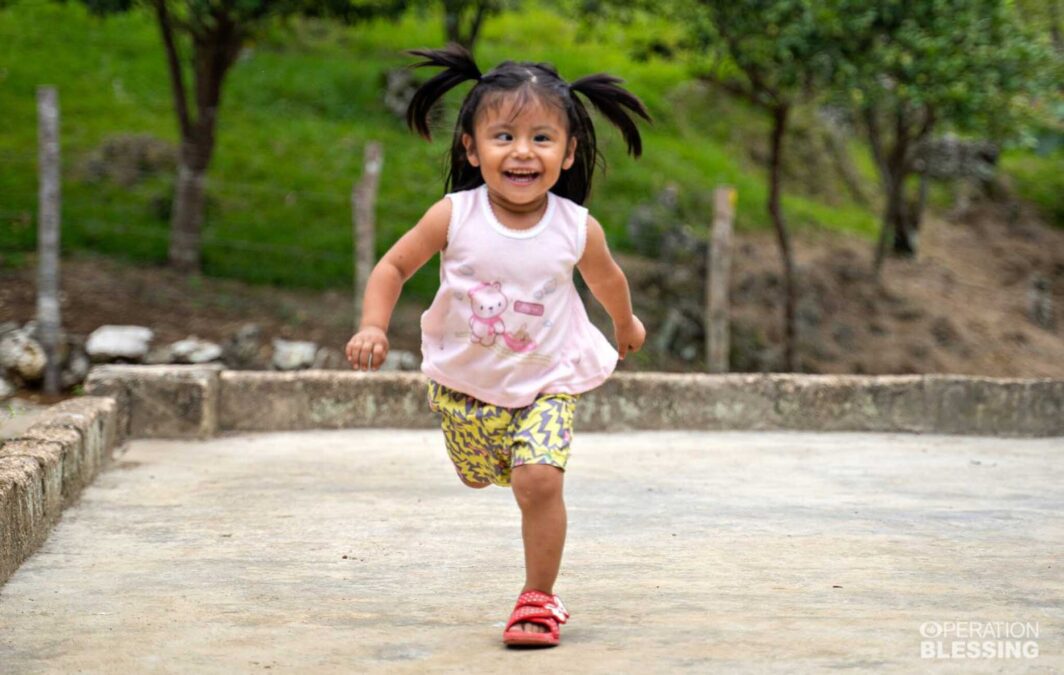 Your Support Builds Hope for a Better Tomorrow In Mexico
Young families in the community, like Sandra's, also struggled to put food on the table until you provided them with hope. At 18, Sandra had just given birth to a beautiful boy named Héctor. She and her husband needed extra income to provide for their growing family, but in El Tirol, even affording hens that would supply them with eggs was difficult.
Thanks to your support, Operation Blessing gave Sandra 15 hens and trained her in how to take care of them. Now, she uses the eggs for income as well as food—so that she will be able to provide for her son for years to come.
You are not just providing temporary solutions for people in need—you are giving them hope and resources that can last them a lifetime. Thank you for your heart to bless the people of El Tirol, Mexico, and the surrounding communities—giving them all a better tomorrow.