HONDURAS – Meet Yoselin, a sweet 8-year-old girl from San Juan, Honduras. She is being raised by her grandmother, and the two enjoy doing almost everything together. What they don't enjoy is the difficult and dangerous daily trek to fetch water. 
But when Yoselin's grandmother became too old to make the treacherous journey, Yoselin had to go alone. She said, "Walking there is dangerous. You fall because there are stones, and when it rains there is mud," she told Operation Blessing staff. "Once a child tripped and hurt his head because he slipped and fell on a stone. I'm scared to go there alone, because what if something like this happened to me?"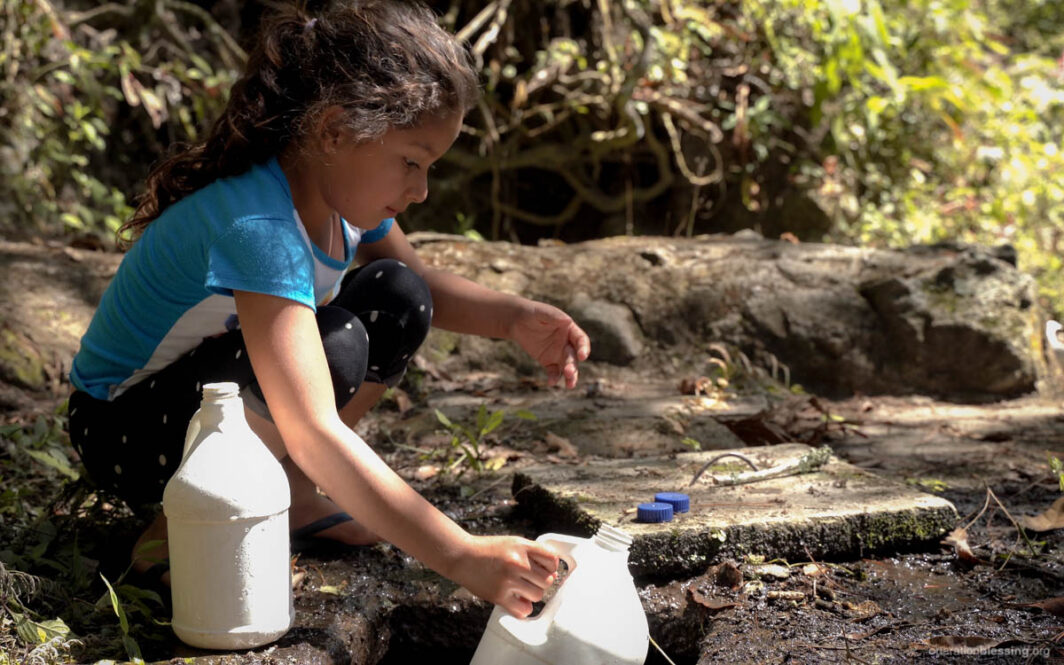 Even so, Yoselin and all the other residents of San Juan had to walk through the mountains every day to access an improvised cistern that served as their water source. Making matters worse, the water they worked so hard to collect was not even clean. Yoselin and her grandmother would use a blanket to strain it. While this helped remove dirt and mud, it didn't make the water safe to drink. "I got a bad stomachache and it wouldn't go away," Yoselin said.  
After suffering so much pain, Yoselin feared drinking the water again, but she had no choice. "I didn't even want to see that water. I was thirsty but I didn't want to drink it. I was afraid I might get sick again," Yoselin remembered.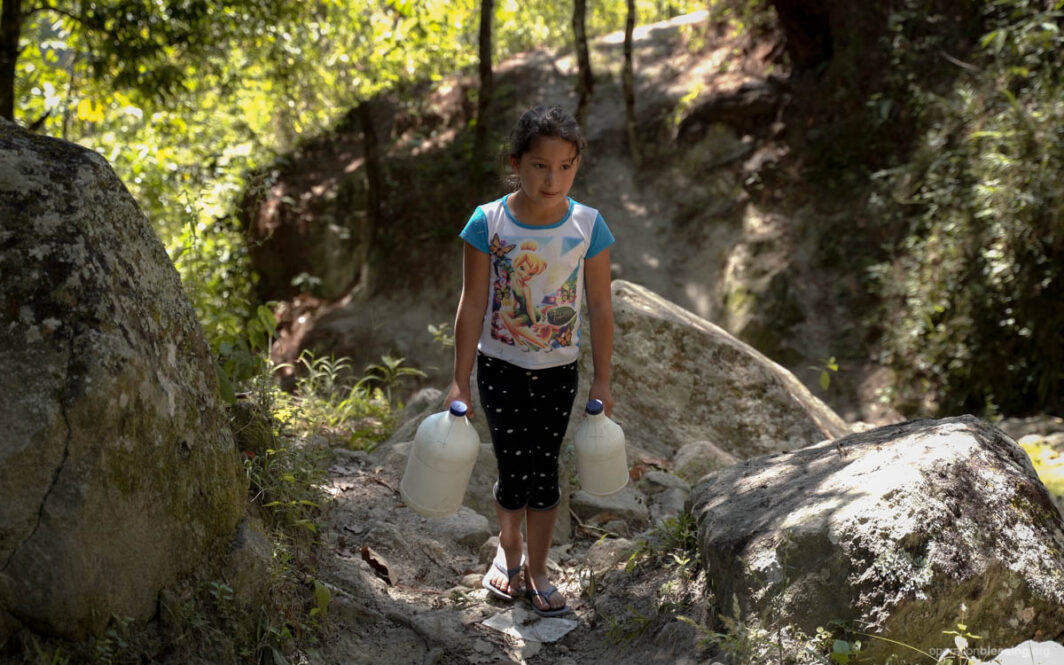 The Need For Clean Water
Desperate for help and the blessing of clean water, community leaders in San Juan reached out to Operation Blessing. Our staff visited San Juan. After seeing the need, over 100 faithful Operation Blessing supporters like you enthusiastically stepped up to crowdfund a new water system for San Juan, raising the $20,000 required.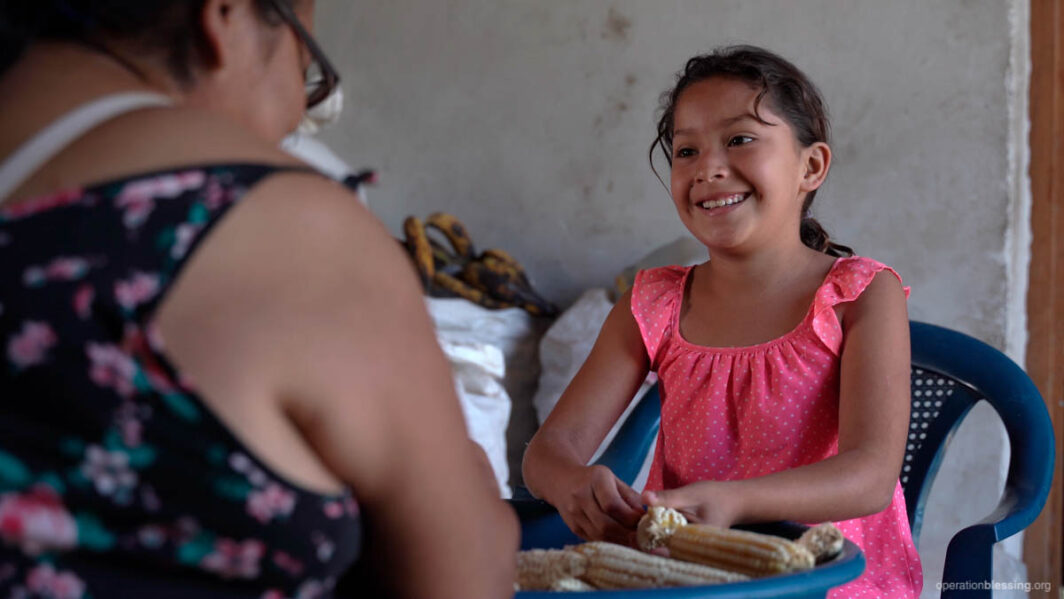 One day while at the store in town, Yoselin heard two men talking about the new water project. Overjoyed, Yoselin ran home to tell her grandmother the happy news. "I was moved by the news because I knew that now I was going to drink clean water," she said.  
 Soon construction was underway with the help of community members and friends like you. The project began with a catchment system and dam up the mountain, along with nearly three and a half miles of pipeline. The system carried the water to a new 15,000-gallon storage tank where it is filtered and chlorinated. From there, another four-mile-long distribution network brings clean water to over 150 homes in the community—including Yoselin's.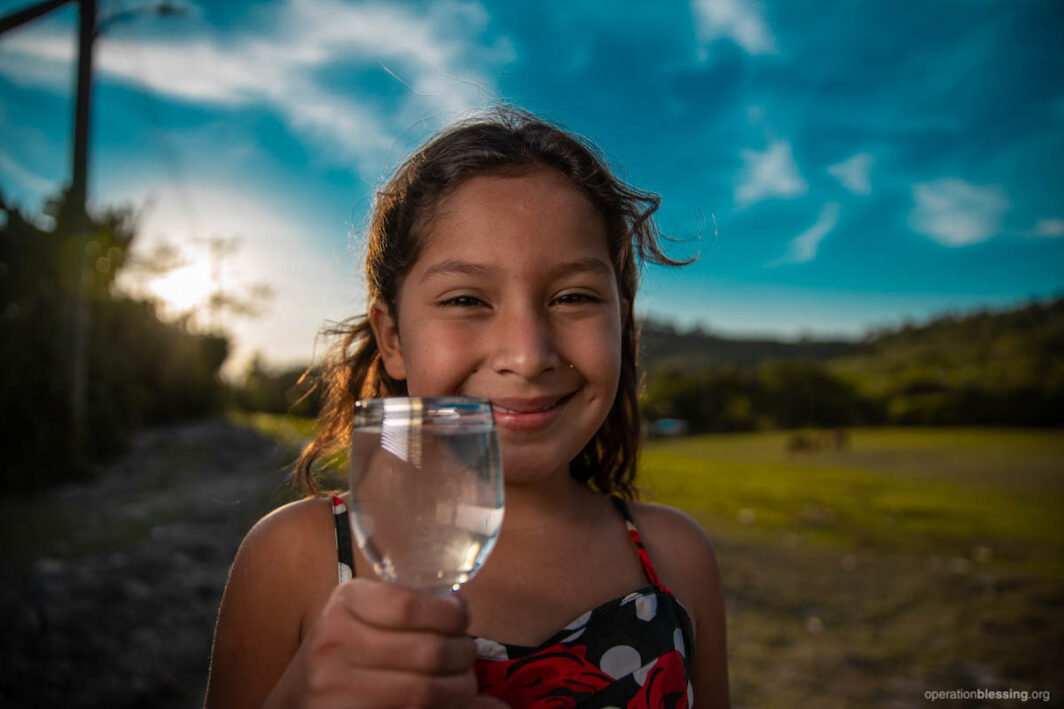 "I no longer had to drink dirty water," she exclaimed. "Lord, thank You very much!" 
 Many heartfelt thanks to all of you who reach out to thirsty people with a blessing of clean water around the world.