POLAND – During times of war, often the oldest and youngest suffer most. But you have been a bright source of joy for Ukrainians of all ages. Not only have you sent semi-truckloads of vital supplies into the war-torn country, you've also been blessing Ukrainian refugees, both at the border and within countries like Poland. As able-bodied men have stayed to defend their homeland, most of the refugees are women, children, and the elderly. In turn, you have sent help to some of the youngest and oldest Ukrainians in need.
World War II Survivor Flees a Second Time
You blessed Rada, an 88-year- old woman from Kharkiv, who lived through a similar tragedy long ago. Her disabled son, Dmitro, told us, "At the age of 7 she ran away from the offensive of the Nazi army." Then recently, she found herself under attack again—this time by the Russians.

Dmitro shared with us his hesitation to leave Kharkiv, despite the heavy attack, as Rada had been bedridden. But after a month of constant shelling, the danger grew even more intense and they had to get away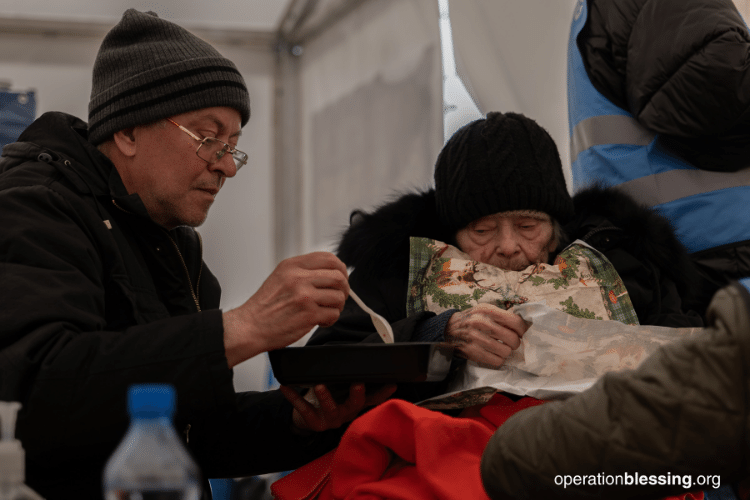 "I put her on my shoulders," said the 64-year-old Dmitro. "I have sore legs, but I had to do it. … I carried her and somehow dragged her to the car." And the family fled the city for the border.
As they entered safety in Poland, thanks to you they found compassionate Operation Blessing staff waiting for them. "A very huge thank you to Operation Blessing," Dmitro said. "They welcome people, give very tasty food, keep us warm, and also have a wonderful attitude toward us."
From there we brought them to a safe place to sleep for the night. The family planned to head to Germany to stay with relatives for the time being.
A Joyous Interlude for Children After Their Nightmare Journey
With your help, we have served countless women and children, including pregnant mothers and infants. Near the border, we set up spaces for mothers and children to eat, rest and recuperate.
One mother named Elena had two children with her, Ksenia and Timur. She told us the story of their nightmare journey. "The road from Kherson to Nikolaev usually takes 40 minutes, but it took us 12 hours to get there because the drivers tried to find ways and roads where it's not too dangerous."
Nonetheless, she said, "What we saw on our way was horrible. Burned cars, and a lot of people dead along the road."
---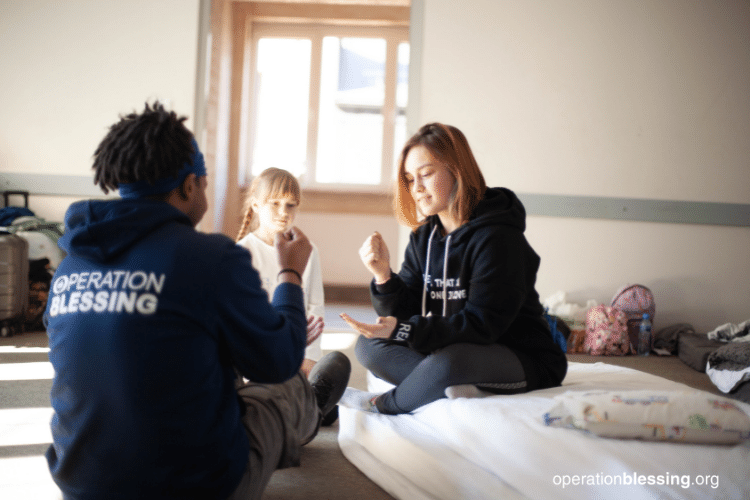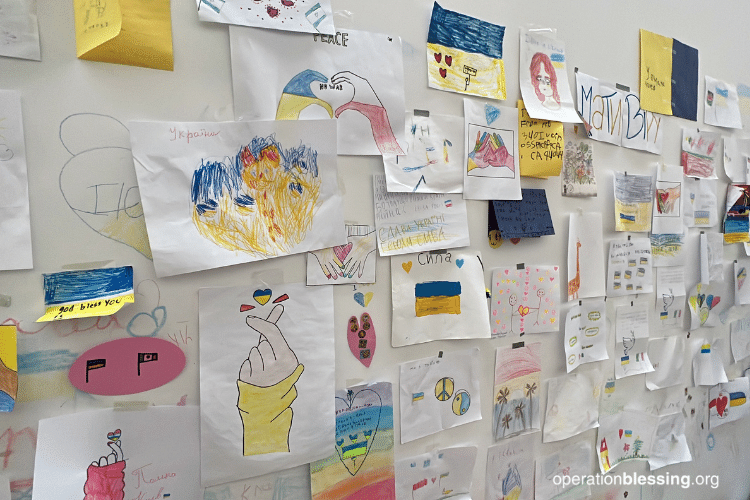 In these photos, the joy you see on the children's faces—after days or even weeks of bombing and dangerous travel—says it all. They were so incredibly thankful to find safety and friends. Their nightmare had ended, and although much remained uncertain, you refreshed them and gave them new hope, blessing Ukrainian refugees of all ages.
When asked if she enjoyed our rest area, a little girl named Alena said, "Yes, firstly because I now have a friend here, and secondly, the tent is big. Everything is free— hot chocolate, fries. It is super!"
As we saw families off on buses toward the next step of their journeys, while much is still uncertain, their hearts were filled with your love and care. They knew you were on their side—and that hope for a brighter future remained alive even in this dark time.
---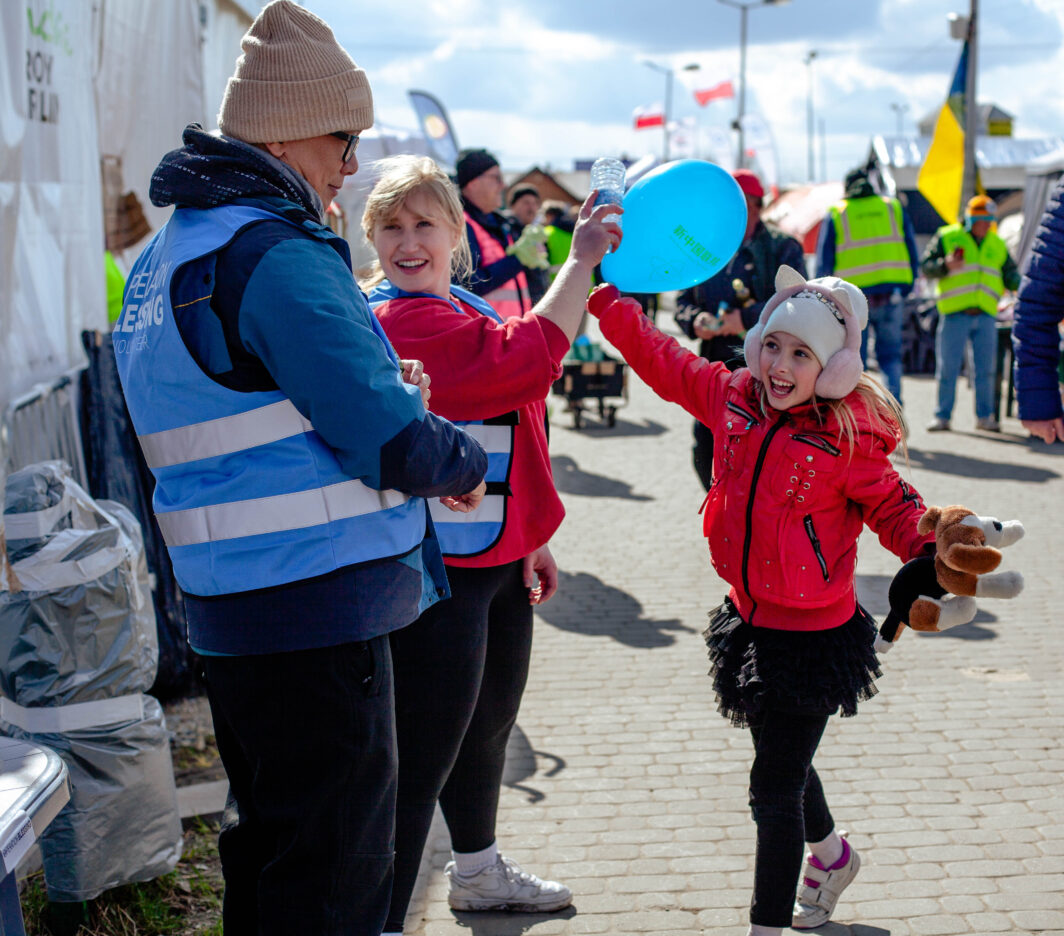 "Everything Is free–hot chocolate, fries. It is super!"

— Alena, Ukrainian child
---