PHILIPPINES – The joys of having a healthy baby are beyond compare. But what happens when the child has a health problem?
Rachel knows. Just days after her son's birth in 2020, Rachel was feeding Jevon when she noticed something odd. His eyes appeared to have white spots on them. She said, "He didn't respond when we waved our hands in front of his eyes." But there was no way to do anything about it during the pandemic.
Eventually, when the Philippines eased travel restrictions, the family had Jevon's eyes checked. The ophthalmologist knew right away that their precious boy had cataracts in both eyes. "I was worried when I found out about his condition— we did not know if there was a cure or if his eyes could still have a chance to see," Rachel said. "I felt fear for my son.
How could he live a normal life without seeing?"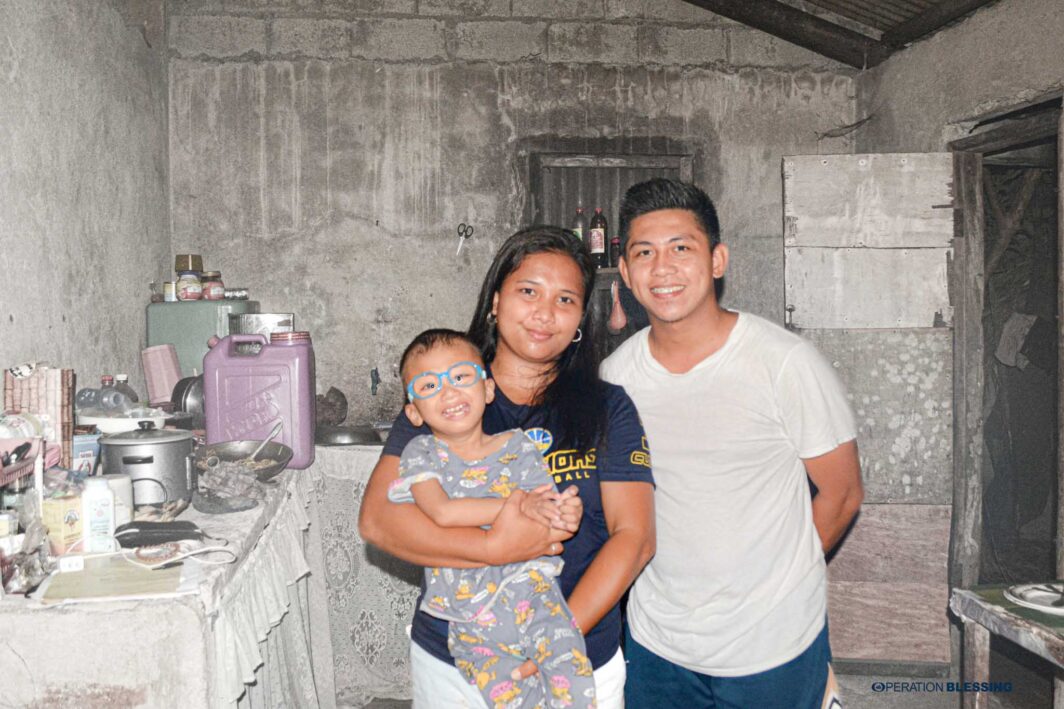 Cataract Surgery In The Philippines
Jevon's father lost his job around the same time they got the news, and though he found some work in construction, it barely covered their daily needs. Then they were told how much the cataract surgery in the Philippines to help Jevon was going to cost—around five years of wages. What could they do?
Then YOU saved them from their painful situation. You sent your love across the world, and your generosity paid for Jevon's cataract surgery. Only a week after the successful operation, Rachel reported to us that Jevon was trying to walk!
Now, when Jevon's parents hold out their hands to their baby, he reaches back for them— all because you cared! Can you imagine how their hearts soared the first time that happened? Rachel said, "I appreciate your great help to my child, Jevon.
He was given the chance to see the world, to see us and have a chance to live a normal life. It's OK if he needs to wear glasses."
She is grateful. "Thank you to everyone who helped us. If not for them, my son would not be able to see. I pray that God will give them long lives to be able to help more children like my son, to give light to other people's lives, too."