MEXICO – Operation Blessing is in Acapulco, Mexico, offering critical relief to storm victims after category 5 Hurricane Otis devastated the region. Residents shared their experiences with us.
One man said, "We heard there would be a hurricane coming, but not one so intense. We didn't have time to prepare anything." A mother told us, "It was so ugly. I've seen things like that on TV but never experienced anything like it. It was like something out of a movie." She continued. "I had to hold my children; I thought the wind would just blow them away."
Operation Blessing Disaster Relief Team Provides Support
After the storm passed, our Operation Blessing disaster relief team deployed to hard-hit communities. As always, the first step is to identify the biggest needs. One local volunteer shared this with us: "The strong winds devastated everything. Electric poles fell, the water and gas pipes were destroyed. There is no water; there is no gas; there is no electricity." With the ongoing generosity of friends like you, we brought water purifiers and are working with the local church to establish a soup kitchen for this community.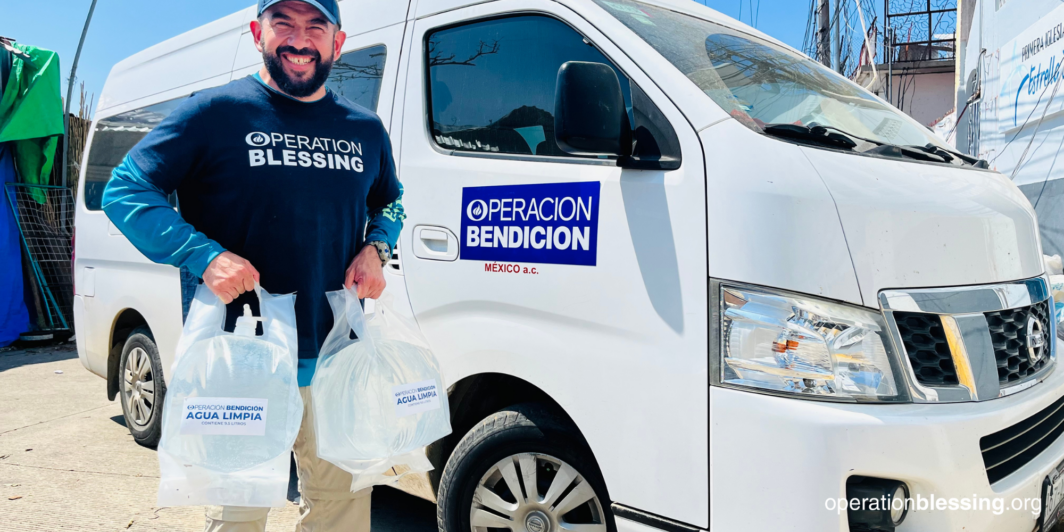 Many people are still sitting in darkness, without power or the means to cook or preserve food. Others had their homes flooded, and everything they own has been ruined. And some have lost those they love most and will be grieving as they face the monumental task of recovery.
You Can Help Hurricane Otis Victims
We want to thank you for your prayers and your support because Operation Blessing partners like you are making this help possible for the most desperate people in Acapulco. You can be part of crucial disaster relief when you visit https://www.ob.org/disaster-relief/ today.