INDIA – For little Princika, the day started out much like any other. The 4-year-old was happily playing with her sister at their home in central India, when suddenly she fell onto an open cooking stove— a traditional method still used in her part of the world. She was suddenly overwhelmed by excruciating pain as her back, chest, and hand suffered severe burns. The damage was so severe that she would need burn reconstruction surgery in the months to come.
She developed serious burn contractures in her right hand, where the scar tissue tightened and prevented her from using it. Intense pain often stopped this sweet girl from sleeping or even eating properly, which led to her becoming severely malnourished. Princika spent 19 days in a hospital, but they were not equipped to fully treat her injuries. Princika needed more advanced care, including a skin graft and other procedures to restore the full use of her right arm. With their limited resources, Princika's parents knew it would take a miracle to make their daughter whole again.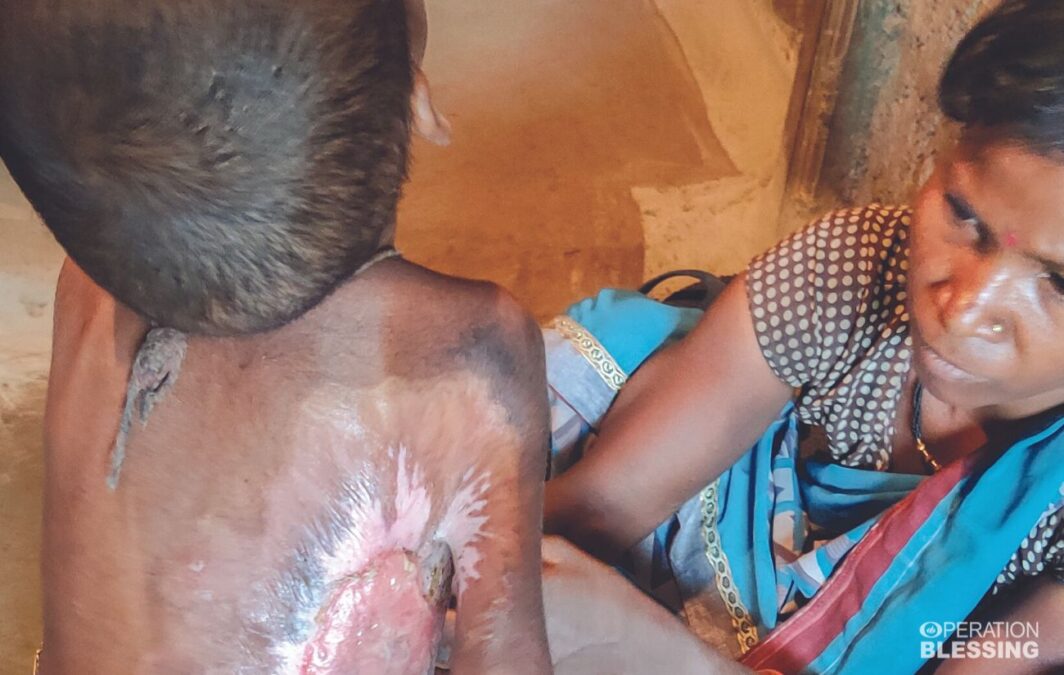 Burn Reconstruction Surgery Helps Principe
Fortunately, one of the things Operation Blessing's Life-Changing Surgeries program specializes in is burn reconstruction— reconstructive surgeries to repair burns or scarring that affect range of motion or mobility. Thanks to caring partners like you, we received the funding needed to do the more complicated procedures. Because of your thoughtfulness, Princika received the skin graft and contracture release surgery she needed, so she has completely recovered from her injuries. And now, her days are filled with joy and laughter once again.
"The life of my daughter has changed—she got relief from all her pain and suffering," said Princika's father. He is grateful that they don't have to worry about Princika any longer—and the entire family can finally relax. "It would have been impossible for us, but by the generous support from Operation Blessing, my daughter is healed."
Thank you for the extraordinary love you've shown this family in supporting donor- funded, life-changing surgeries. We never know when accidents will happen or disaster will strike. But thanks to the compassion of partners like you, we're seeing a lot of miracles take place!