KENYA – In many ways, sweet 7-year-old Charity from remote Kenya might remind you of a child in your own life. Notice her bubbly smile and her glowing complexion. She can enjoy school, playing on a playground, and learning on hi-tech tablets. She's able to greet the day with excitement and dream big dreams about her future.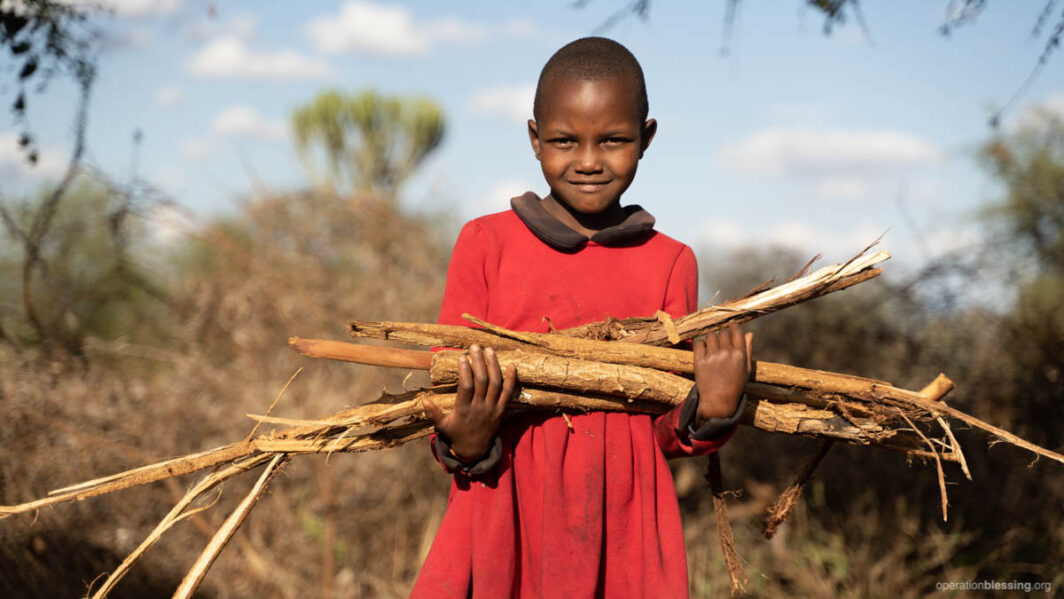 However, in other significant ways, Charity's life is very different. Her parents are considered peasant herders in her remote area of Kenya. They raise a few animals to provide for Charity and her two siblings. She helps with chores around the house like gathering firewood and drinking water.
Not many years ago, Charity might have had a very different sort of life. Clean water would have been difficult to find. She might not have gotten the proper nutrition to give her that healthy complexion. And it would have been very difficult and dangerous for her to get an education. At that time, she would have needed to trek several miles through lands with dangerous animals to reach a school. Because of that, most families kept their younger children at home.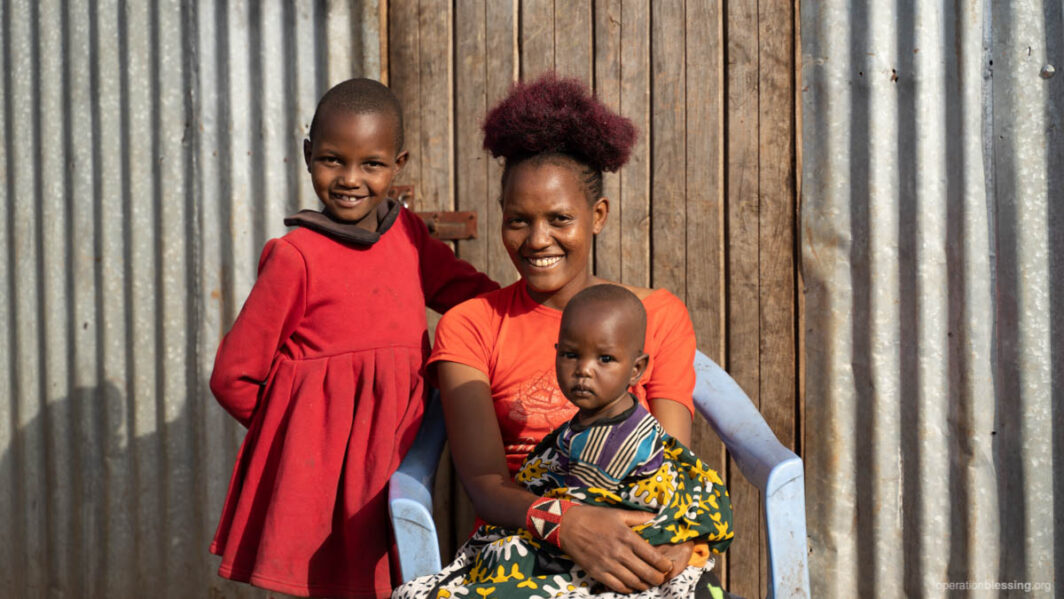 School For Children in Loitokitok, Kenya
Today, thanks to friends like you, Charity and the other young children in her area have a school to attend for free, much closer to home. Through the school, they and their families have access to clean water. The children also receive nutritious food twice a day while at school!
At this early childhood development school in Loitokitok, children have toys, swing sets, and slides to keep their active little bodies busy and fit. They also have access to electronic tablets for learning languages and listening to stories.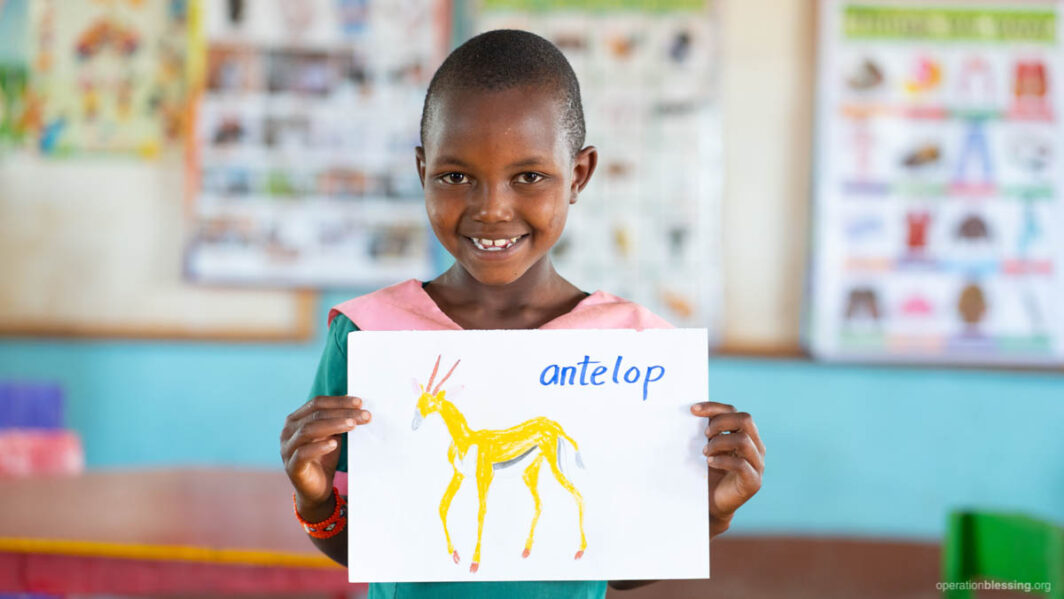 Charity and her classmates are so grateful to friends like you. She drew a special thank you sign to let you know how much she appreciates Operation Blessing's supporters, as well a picture of an antelope for you, which is native to her area.
In addition to her gratitude for her beautiful school, she sent this heartfelt message, "Thank you for a warm meal and clean drinking water."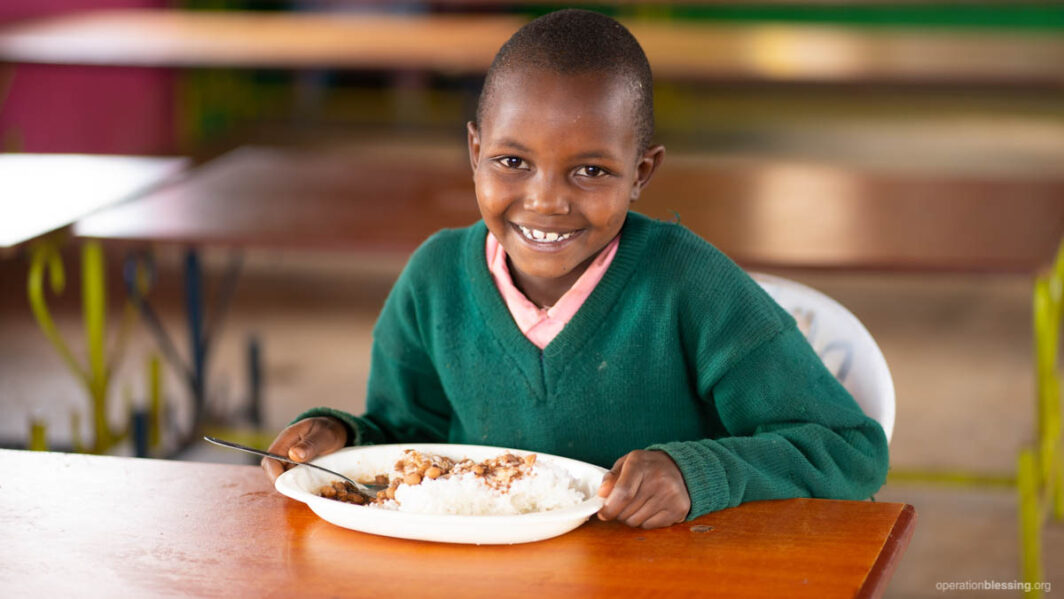 Partners like you have provided incredible support to Charity from remote Kenya, her parents, and all the families in that area. Thank you so much for reaching out with love and compassion to change and enrich lives around the world. We see your kindness, and Charity has the opportunity to experience it every day.