NAIROBI – Before he was even two, sweet little Mohammed was often the center of attention— the wrong kind of attention. His facial deformity made him different, a difference that most children couldn't understand. Desperately in need of surgery for his cleft lip and palate in Nairobi, Mohammed's life was not easy. "Eating some types of food and drinking water was a problem," his mother said, but his parents couldn't afford the operation that would help him.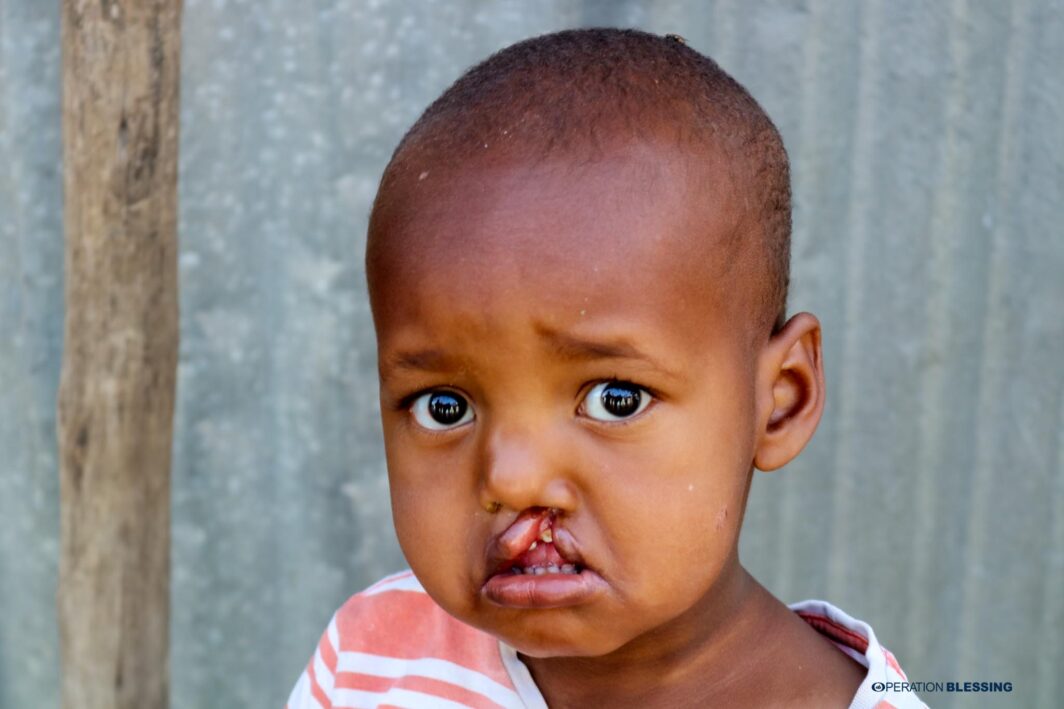 Mohammed's family lived in a slum community. As a contract laborer, his father earned the equivalent of about $50 per month, not nearly enough to pay for surgery and provide for the family. His mother stayed home to take care of the house and their three children.
Then, the family discovered the joyous news that Mohammed could get free surgeries through Operation Blessing's Life-Changing Surgeries program. Together, compassionate friends just like you provided the funds this struggling family needed to fix his cleft lip and palate in Nairobi, and allow Mohammed a chance to live a healthy life.
He would be able to eat, drink, and speak without a problem. "It was difficult to understand clearly what Mohammed was saying before due to the deformity, but now after the surgery I can comprehend what he is saying," said his mother. "My child is now fine. Thank you, Operation Blessing—I am very grateful for the support."
Our Life-Changing Surgeries program doesn't just change the lives of individual recipients, it changes the lives of entire families. When friends like you come together, we can give the gift of healing to so many who cannot afford it or who have no access to medical care.