CAMBODIA- Before baby Srey was born, the doctors told her mother she had a cleft lip. The news was devastating to Srey's mother and father. One minute they were jubilant over the upcoming birth of their child. The next, thoughts of a future in which their newborn would need to have cleft lip surgery in Cambodia brought them crashing back down. The shock of what they had learned from the doctors must have been overwhelming. Then things became even more complicated for Srey's parents.
Cleft Lip Surgery And Covid
As if the prospect of your beloved newborn needing surgery was not enough, a new threat struck. Three months after she was born, the pandemic hit and shut down travel. But nothing was going to stop this blessing. When Operation Blessing heard about baby Srey, they arranged for her to receive free surgery at a hospital in the capital city, as well as free transportation to get her family there.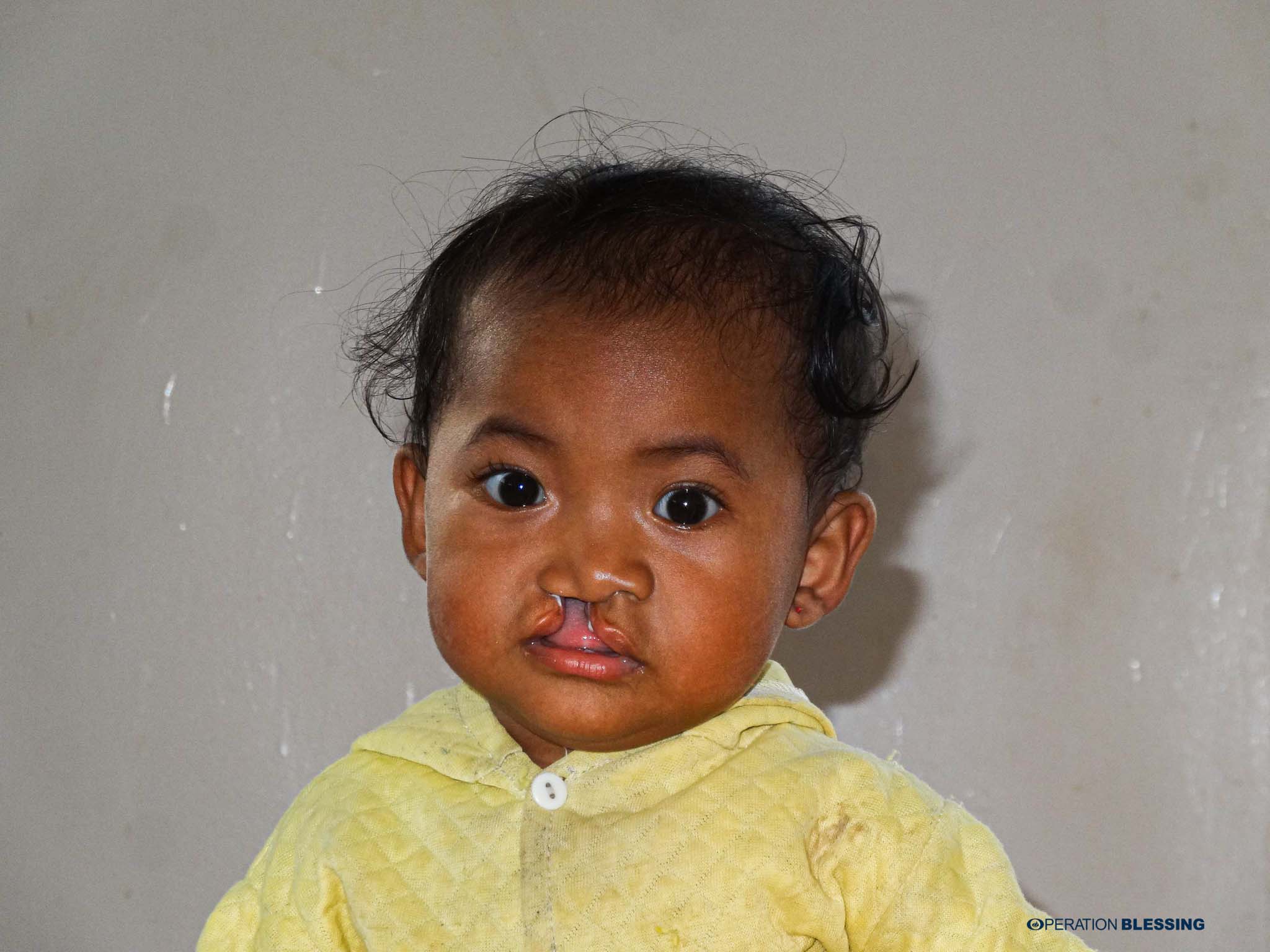 After surgery things are very different for Srey. Now Srey does not struggle to feed, and she laughs and smiles freely!
Life-changing surgeries like this miraculous cleft lip surgery in Cambodia are only possible because you choose to give and make a difference.