INDONESIA – In the beautiful country of Indonesia, a young boy named Keenan embarked on a remarkable journey of healing. His story is one filled with both challenges and hope. Let's follow Keenan's path and discover how he overcame a cleft lip in Indonesia through the dedication of Operation Blessing partners.
The Quest for Understanding
Keenan's story began with his mother, Amel, who vividly remembers the day he was born. While it should have been a time of pure joy, Keenan's entry into the world was tinged with sadness. Amel couldn't help but feel guilty and sad because Keenan was born with a cleft lip.
During her pregnancy, Amel had a bad fall that left her with a broken arm. To feel better, she took some medicine. She wondered if the medicine had caused Keenan's cleft lip. This thought weighed heavily on her heart, filling her with guilt. She couldn't help but question whether she had somehow caused her baby's condition.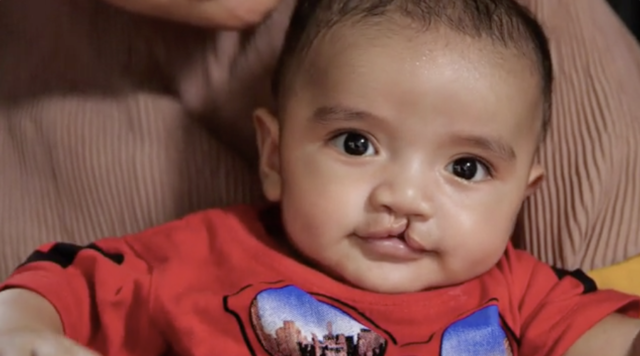 Struggles with a Cleft Lip in Indonesia
As Keenan grew, his cleft lip presented challenges. Simple things like eating and drinking became difficult for him. The formula he tried to drink would often spill out of his nose, making mealtime a struggle. Keenan's family could see that life might be harder for him as he got older, and they worried about the challenges he might face.
Keenan's grandmother felt sad when she saw other children laughing and playing. She worried that Keenan might not have the same opportunities as other kids. It was hard for her to imagine a future where Keenan could live a normal life with a cleft lip.
A Glimmer of Optimism
Despite the challenges, there was a glimmer of optimism in Keenan's story. His family knew that he needed surgery to fix his cleft lip, but they faced a big problem – money. Keenan's dad, Hasan, worked hard as a motor-taxi driver, but his income was small. They simply couldn't save enough money to pay for the surgery Keenan needed.
But hope arrived in an unexpected way when Amel began searching for help on the internet. It was during this search that she discovered Operation Blessing in Indonesia. She learned that Operation Blessing helps families like theirs by providing free surgery for children with cleft lip conditions. This news brought a spark of hope to Keenan's family.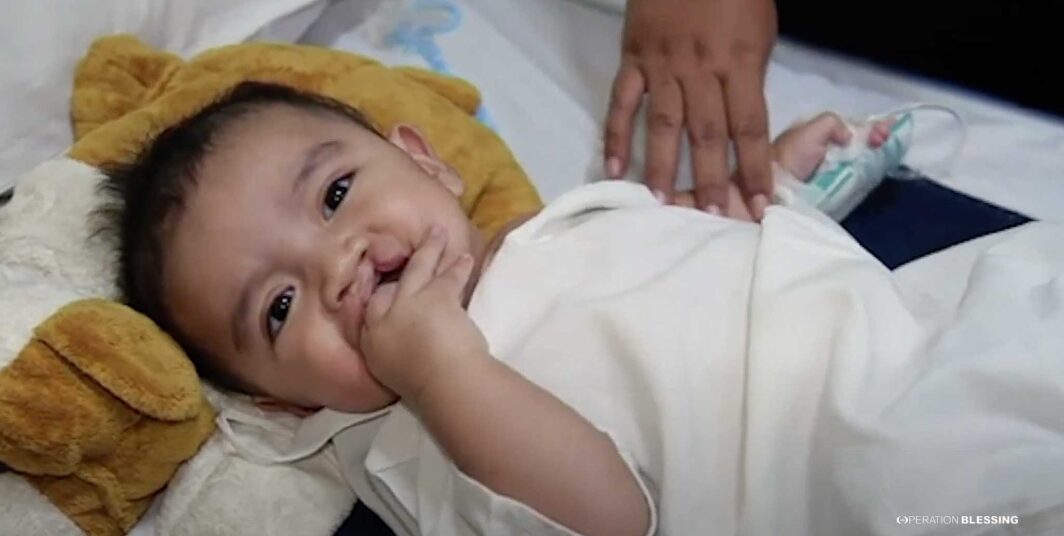 The Blessing of Transformation
The love of our partners changed the lives of young Keenan. Because of your donations, Operation Blessing was able to step in to help Keenan. They arranged for him to receive the surgery he needed to fix his cleft lip. And something amazing happened – Keenan's lip began to heal beautifully. His family was overjoyed to see the positive changes taking place in their young son.
A New Dawn for Keenan
After the surgery, Keenan's life started to change in incredible ways. Eating and drinking became easier for him, and he even started gaining weight. Keenan's bright smile was now free from the worries of his cleft lip, and his family could see a promising future ahead. A life full of frustration and pain was averted, quelling the fears of his parents.
Expression of Profound Gratitude for Operation Blessing Partners
Keenan's family couldn't find enough words to express their gratitude. Hasan, Keenan's dad, felt a deep appreciation for the life-changing surgery his son had received. The worry of Keenan being teased or treated differently because of his cleft lip began to fade away. Operation Blessing and its partners had made a tremendous difference in their lives. Imagine the peace the family feels knowing their child will not be scorned or teased for having a cleft lip.
A New Future for Keenan Following Surgery
The kindness of Operation Blessing partners transformed Keenan's life, giving him the chance to smile and dream. As we reflect on Keenan's story, let it inspire us to reach out and bring hope to more children like him, ensuring that their paths are filled with healing, happiness, and endless possibilities.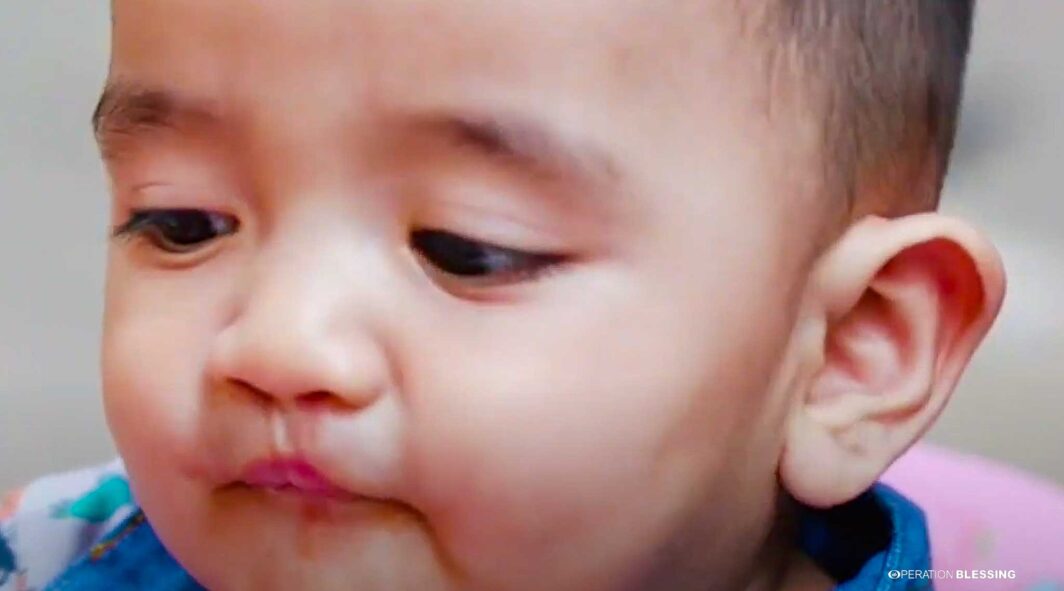 YOU Are Making The Difference in The Lives of People Worldwide
Keenan's story isn't just about his own journey. It's an invitation for all of us to make a difference. By partnering with Operation Blessing, we can help more children like Keenan have a chance at a brighter future. Become a force for change. Partner with Operation Blessing to help people in need around the globe.