When you put your compassion into action to help the hungry, people feel God's love. A plate full—or a grocery cart full—of food can change a life, giving a desperate soul hope for better days!
Your partnership with Operation Blessing's hunger relief program in the U.S. provides strength, nourishment, and encouragement to fellow Americans who've fallen on hard times. Your generosity can:
Provide struggling families with the groceries they need to keep them going until they can get back on their feet.
Fuel the Hunger Strike Force team of semi-trucks as they travel hundreds of thousands of miles this year bringing food to the hungry.
Help Americans fight the rising tide of inflation and job loss.
Equip churches and fill community food pantries with the supplies they need to continue serving the "least of these."
For more than 40 years, the faithful support of friends like YOU has alleviated human suffering for millions of people in more than 90 countries, including the U.S. When you give, you are showing your love for the poor and suffering in our world. Thank you!
"You never know how you affect other people's lives. For me to have somebody support me and my children—there are no words that can express how I truly feel about that."

— Angela, U.S. Hunger Relief Beneficiary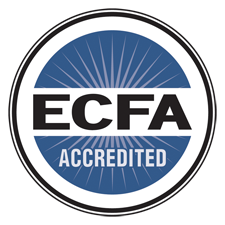 Operation Blessing is a member in good standing of the Evangelical Council for Financial Accountability (ECFA).