PERU – "Since I was born, I remember never having bathrooms or clean water," Emilia said, but she wanted a better life for Luis, her 12-year-old son. With their village a three-hour drive from the nearest city, the families who live in the small community of Turputia, Peru, had never known anything else. They grow food for themselves and their cattle but had no source of fresh water nearby. The struggle for water in Peru is a way of life for people like Emilia and her family.
The closest wells were a long distance by foot and remained uncovered, exposed to animals and other kinds of contamination. Emilia got up at 4 a.m. to start on the long journey to the well to collect the water in containers or buckets. When 12-year-old Luis was not in school, he went with her. The path was very slippery, especially after the rains.
"Once I remember I fell and spilled all the water," said Emilia. "I hurt my leg and we had to go back to get more water." Once home, she boiled the water for their livestock and to wash potatoes for them to eat, but she felt like it still wasn't safe. "My greatest dream is to have water, especially for Luis, my son. It hurts me that he suffers like I did when I was little. I want to see him happy," said Emilia.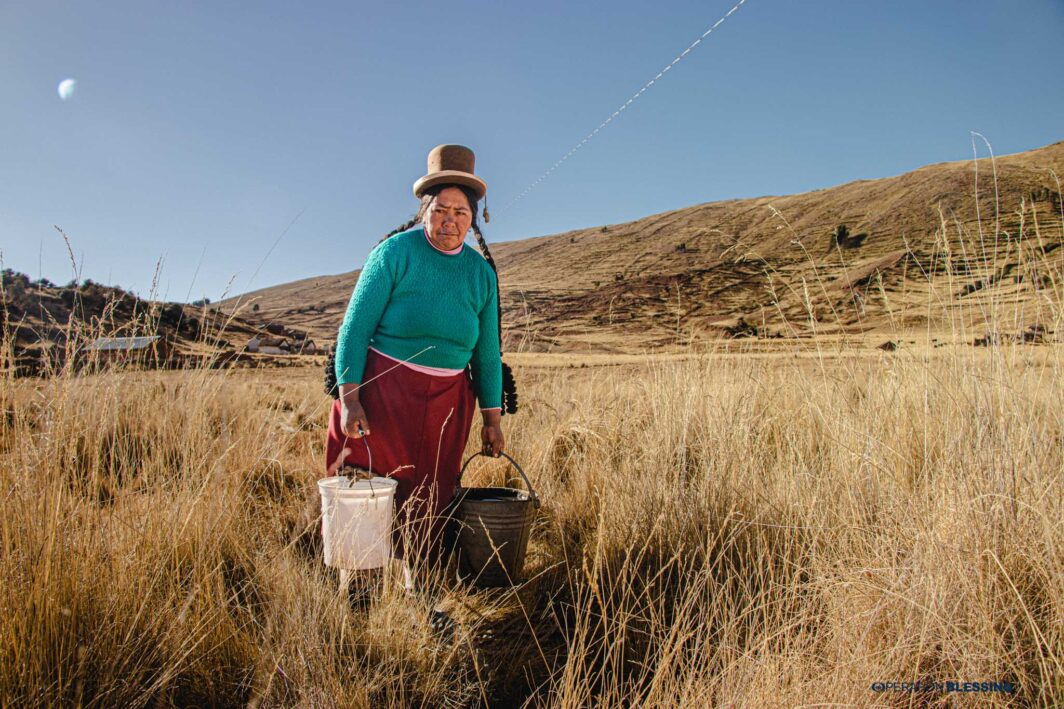 Ending The Water Crisis In Peru For Emilia And Her Community
"Everyone in this community wishes to have water." Thanks to the support of friends like you, their days of struggle for water in Peru have finally come to an end. Operation Blessing installed a complete water system that brings water to the remote community from a reservoir higher in the mountains. The water is treated and piped to each house in Turputia. But your love didn't stop there.
Together, we were able to build bathrooms that contain a biodigester toilet, shower, and exterior sink for each household in the community. With your support, Operation Blessing is able to provide clean water solutions to an area that previously had no access to clean water, preventing waterborne illnesses and even death to the most vulnerable.
"This is something we never had here in Turputia. We were always sad. Now we are happy," said Emilia. "Thank you, Operation Blessing."