HAITI – Meet Jean, a hard-working and dedicated student. At 24 years old, he studies medicine at the University Chretien Haiti, is a capable translator (fluent in Spanish, English, and French), takes painting classes, and is learning to fix computers on the side. Not only that, this driven young man started his own t-shirt making business in order to support himself and pay for his school tuition.
Jean is working hard toward his dream of becoming an obstetrician, and for noble reasons. "In my home village there are many difficulties in childbirth," Jean says. "The infant and mother mortality rate is very high. I want to make a difference to those mothers who cannot receive medical care."
Childhood Eye Injury
Sadly, a childhood incident threatened to dim Jean's bright future. Years ago, Jean and his brother got in a fight, as brothers do. But this time a needle, which had been in his brother's hand, got stuck in Jean's left eye. Despite two visits to the hospital, Jean was never actually examined by a doctor.
"I have been living with my eye injury and doing the best I can," Jean said. "Presently, the problem has affected me quite a bit, it itches continually, I cannot see well, and in bright light it bothers me to see at all." To make matters worse, in addition to the initial injury, Jean had developed cataracts in both eyes. "It's difficult to live with," he added.
Jean needed surgery on both eyes—surgery that he could not afford. His family are traditional farmers in Haiti, with few resources to obtain medical care. "My best hopes are that if I had a successful surgery, and everything were corrected, I would be free to help others with everything I can," Jean said.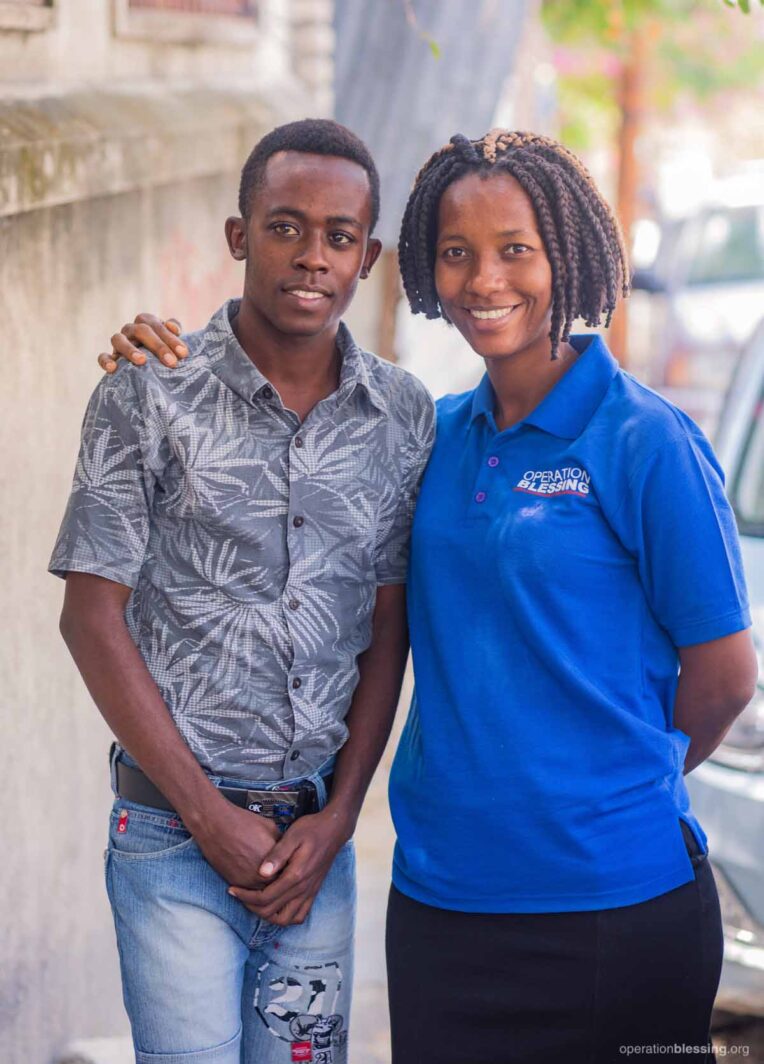 Eye Surgery In Haiti
Thankfully for Jean, his story found the ears of Operation Blessing and a partner organization in Haiti. Together, and with your support, Jean was able to begin his progress towards healing following his eye surgery in Haiti.
Because of your kindness and love, Jean has had the eye surgery in Haiti that was needed. He has already had two surgeries, one on each eye, which have helped significantly. And he now awaits further treatment to fully restore his vision. "Now with the help I received from Operation Blessing, I feel better to continue my school," Jean exclaimed. "Thank you for this opportunity… God bless you all who sacrifice yourselves to help people!"