MICHIGAN – Lois, an elderly widow in Michigan, has experienced much heartache in her life. Nearly a decade ago, she suffered an unspeakable tragedy when her adult son, David, passed away from cancer. Two weeks later, she also lost her husband, Orville, to a heart condition after 49 years of marriage.
Despite her losses, Lois chooses to stay as optimistic as possible. Still, living on her own, sometimes her finances are tight. Over the years she has had several jobs, including work at a factory and at a retail store, but now she survives on a small, fixed income. "There are a lot of things I don't buy because I just can't afford to get them," she said.
But thanks to you and to Operation Blessing distribution partner Buist Community Assistance Center (CAC), she is able to put food on the table every day. "It helps a lot because there are times when I open the refrigerator and I go, 'Oh, there's nothing there!'"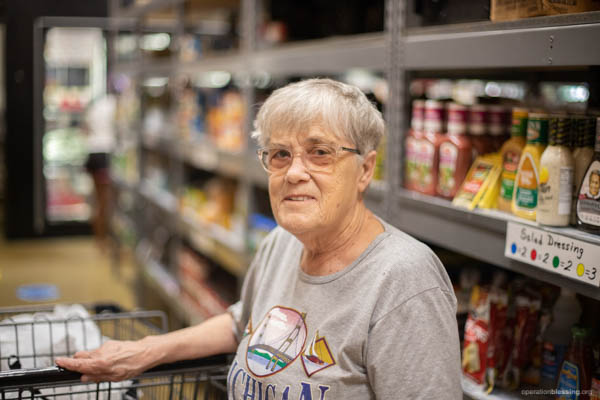 Food for an Elderly Widow
Lois is so thankful to be able to fill up her pantry with items you help provide. "I use a lot of soup, so I like that. And cereal, because I run out of cereal." She shared with Operation Blessing staff that her finances can get especially tight toward the end of the month, but the support she receives from Operation Blessing and Buist CAC helps make up the difference until she receives her next check. This support is essential against against food insecurity, a plight many Americans face.
Without the assistance you send, Lois is not sure how she would survive. "I don't know what I would do. Sometimes things come up that you don't expect, and I come over here and they help me out. I'm just thankful that you're here to help everybody. It's a blessing that … if you're down and out, you've got people that can help you."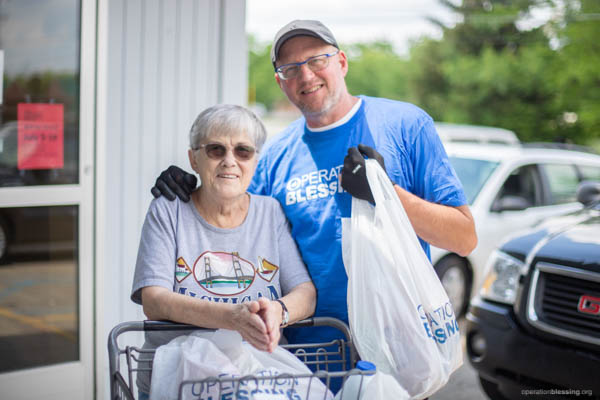 Thank you for your heart to provide food for an elderly widow in need. Your kindness blesses the hurting in the U.S. and around the world with the hunger relief they need to keep going in times of struggle. Friends like you make it possible to share the love of God by being the hands and feet of Jesus to those most in need.