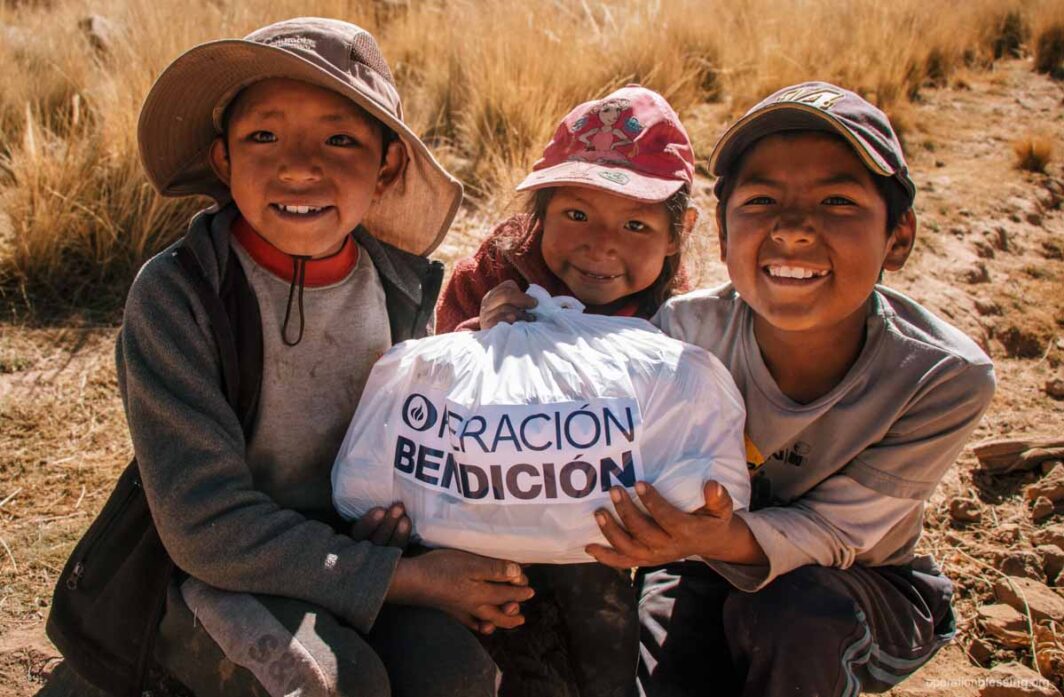 Thanks to the support of our friends and partners, Operation Blessing is able to battle hunger issues in the United States as well as worldwide. No country or society is immune to the challenges of hunger. Children, families, single adults, and the elderly can all find themselves without enough to eat. Through our many efforts to help stop hunger, food insecurity, and food scarcity, we have learned much about the causes of, and possible solutions for, hunger. Here are some key questions and answers about hunger relief and how Operation Blessing partners are making a difference and putting meals on the table when people are facing a lack of nutritious food or food shortages.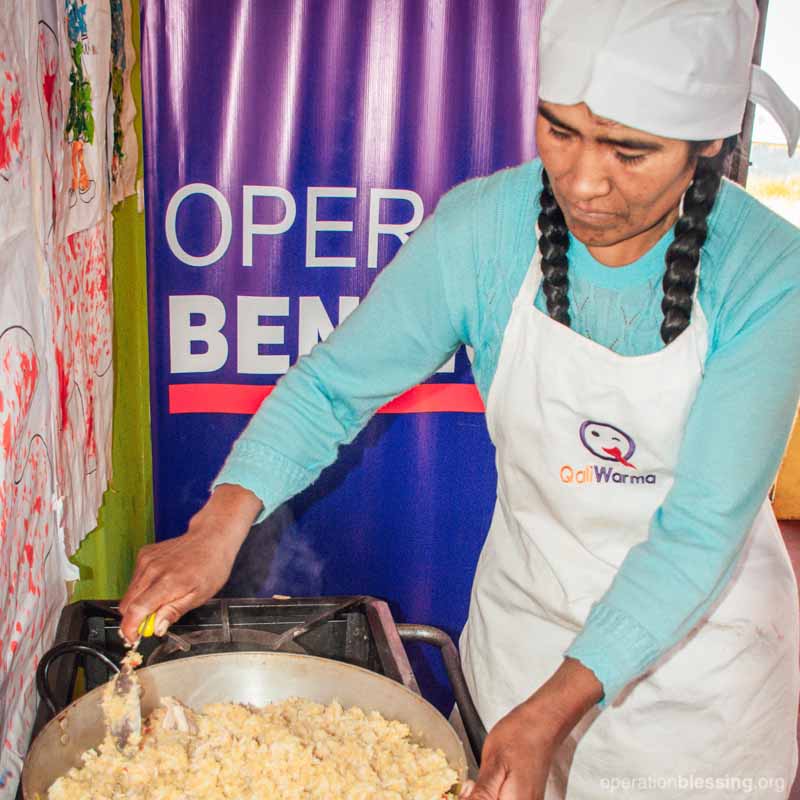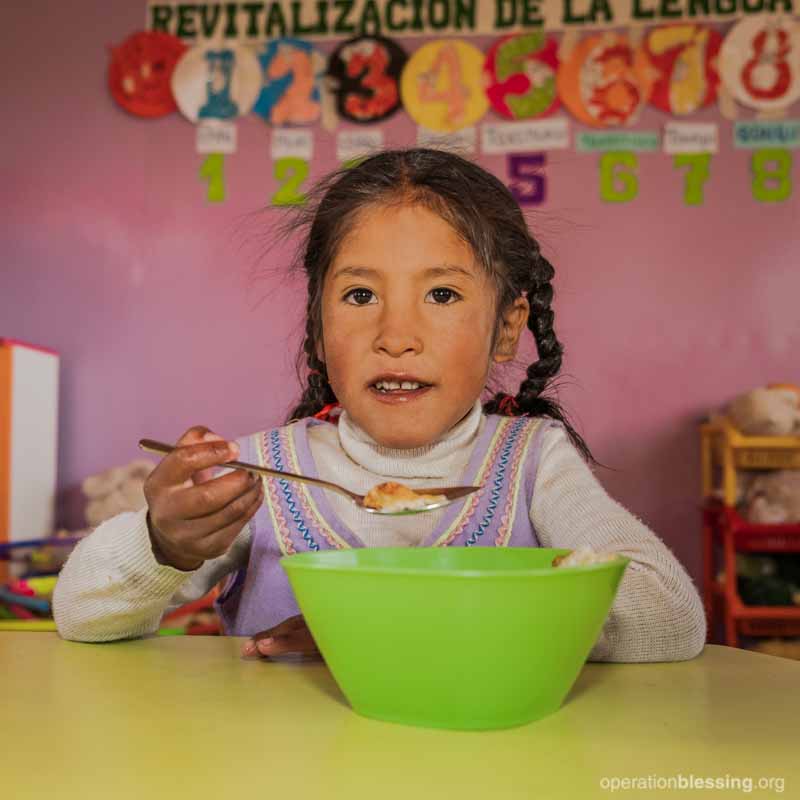 What are hunger relief programs?

Hunger relief is the effort to provide food for people in the United States and worldwide who are not getting enough to eat on a daily basis. Hunger relief is made up of programs designed to target the different causes of hunger. These programs are also designed to reach out to the vast number of people who are experiencing food shortages, food insecurity, food scarcity, or hunger.

What are some of the causes of hunger?

The causes of hunger or food insecurity are many. Some of the reasons people find themselves hungry include:

War or political conflict
Food shortages or famine
Low earnings, job loss, or inflation
Unexpected emergency expenses or financial strain
Domestic instability like divorce
Pandemic or disease-related causes
Personal illness
Seniors on a fixed income

What are some of the negative consequences of food insecurity or hunger for children?

Food insecurity or hunger can result in a number of negative consequences on the general health of a society, but children are particularly vulnerable. When children do not get the proper nutrition a number of health problems can result including:

Stunted growth
Malnutrition
Anemia
Trouble focusing
Learning delays
Increased susceptibility to disease

What impact has Covid-19 had on the need for hunger relief?

Beyond being a serious, largely unknown, and highly contagious illness, the coronavirus has also been a cause of hunger issues and food insecurity. The quarantine and social isolation measures have cost many people their jobs and their income. Meanwhile, food prices have risen due to supply disruptions. As we move forward, food scarcity could become a serious issue as well. This is not just a problem in the United States but has impacted the world economy, exacerbating hunger all across the globe.

What are some examples of how hunger impacts different populations across the United States?

Hunger cuts across many demographics in the United States. It spans a myriad of different groups which include: families, children, widows, single mothers, the sick, the elderly, the working poor, and people who are unemployed. Operation Blessing reaches out to help all of these groups. Check out some stories of how our partners help supply food to the hungry.

What are some specific steps Operation Blessing is taking to help with hunger relief?

Operation Blessing partners provide the resources for a number of programs to address hunger both in the United States and worldwide. Operation Blessing coordinates many efforts to enact these programs domestically and abroad.

They include:

Procuring food and beverages for donation
Supplying food and beverages to food banks, food pantries, and churches for distribution
Providing food during famines, crises, and disasters
Supplying long-term income-earning opportunities through skills training, microenterprise, nutrition, and agricultural programs internationally.

What hunger relief programs are in place to help with hunger relief issues or needs in the United States?

Thanks to friends like you, Operation Blessing is committed to programs that address hunger and food insecurity. One of these programs is the Hunger Strike Force in the U.S.

With help from our supporters, Operation Blessing delivers millions of pounds of food, beverages, and other supplies to a network of churches, food banks, and food pantries throughout the United States. This is accomplished by our fleet of tractor-trailers which ensure regular food deliveries. Some of the partners we work with even deliver food to those unable to leave their homes due to medical complications or other obstacles.

What hunger relief programs are in place to help with hunger relief issues or needs worldwide?

Operation Blessing friends help provide food to needy families all across the world including Asia, South America, Central America, North America, the Middle East, and Africa. We also have programs designed to help address the underlying causes of hunger.

These programs include nutrition programs to help school-age children get the nutrients they need to grow properly and be able to learn. We also offer agricultural programs to help people grow enough food to feed themselves and their families. Additionally, we help cultivate microenterprise or entrepreneurial programs that equip families to earn enough to provide food for themselves. These programs help move people to a position of food security through economic stability.

Operation Blessing offers agricultural programs to help people in need grow or raise food for themselves. This ranges from tools and supplies to instruction. In some cases, it could include access to land. As people move from food shortages to food security, they can also sell extra food. This surplus can provide the income to buy other goods and services to help the families go from a position of hunger to economic security.

How can I help with hunger relief worldwide?

There are a number of things you can do that can make a difference to reduce food insecurity including:

Donate to Operation Blessing to help provide food and other relief for struggling people worldwide.
Volunteer your time at food pantries and distributions.

What are some other actions I take to help support Operation Blessing's efforts to address food shortages and food scarcity issues?

Spread the word on social media

Repost stories about food insecurity from the Operation Blessing website to social media sites like Facebook, Twitter, Instagram, and Pinterest.
'Like' and share hunger relief stories social media posts with others in your community.
Subscribe to the Operation Blessing YouTube Channel, which has many videos about hunger issues.
Ask others on your Facebook page to become a partner with Operation Blessing.

Tell friends and families about Operation Blessing in person.
Share the Operation Blessing website with friends

What are food banks?

Food banks are designed to warehouse food. They serve as a central collection point. From this storehouse, they can then supply food pantries.

What are food pantries?

Food pantries often serve as distribution points to get food to people in need. They parcel the food so it can be given out to individuals facing food scarcity.

How does Operation Blessing work with food banks and food pantries to help with hunger relief and food insecurity?

Operation Blessing, through the generous donations of our partners, procures food, beverages, and supplies that are distributed to a network of food banks and food pantries. Operation Blessing handles collecting, warehousing, and shipping the food, which can be logistically challenging. Your donations help cover the expenses involved in putting this food into the hands of those who need it.

How do nutrition programs help with hunger issues?

Nutrition programs are designed to address hunger issues that go beyond just distribution challenges or income shortages. Many children around the world are getting adequate food but are not receiving the proper nutrition. Without critical vitamins or nutrients children cannot grow or learn properly, which can inhibit their success in life.

Operation Blessing offers programs that help provide nutritious meals to children in need throughout the world. We also offer training to help parents prepare more nutritious food for their children.

How do microenterprise programs help with hunger issues?

Microenterprises help address the root causes of hunger beyond just distributing food. The idea is to look at why people are hungry and give them a hand up rather than just a handout. In many cases, food insecurity is directly related to income shortages. Simply put, families cannot make enough money to procure food.

An entrepreneurial or microenterprise program looks to attack the food shortage problem where it intersects income shortages. Participants are equipped to develop small micro-sized businesses that help them earn income, which they can then use to purchase the food and supplies their families need to survive, helping to break the generational cycle of poverty.

How do agricultural programs help with hunger relief?

Agricultural programs are similar in many ways to microenterprises in their approach to ending food scarcity or hunger. Agricultural programs empower people to produce their own food by growing or raising it. Operation Blessing supplies tools, livestock, seeds, training, and more to help families raise the food they need to survive. The families can also sell or trade food for other goods and services they need to survive.

Find out more about how you can battle food insecurity and food shortages.

Check out our hunger relief page that shows the different ways Operation Blessing is tackling hunger worldwide

Partner with Operation Blessing to fight hunger in the US and worldwide.

You can make a big difference by helping hungry and hurting people in the United States and worldwide. Become a part of our community to bless the poor and donate any amount to help suffering families, children, and individuals. Or join us as a monthly partner to help the hurting on a regular basis.
---
Works Cited
"Food Insecurity In The U.S. By The Numbers." npr.org, www.npr.org/2020/09/27/912486921/food-insecurity-in-the-u-s-by-the-numbers.
"Food Scarcity Is on the Rise in America as the Economy Reels." www.cbsnews.com, www.cbsnews.com/news/food-shortage-usa-scarcity-rising/.
Garber, Kent. "How You Can Help the Hungry." US News & World Report, U.S. News & World Report, 2020, www.usnews.com/news/articles/2008/05/09/how-you-can-help-the-hungry.
"How You Can Help At Food Banks And Soup Kitchens." Bustle, www.bustle.com/articles/123384-the-difference-between-food-banks-soup-kitchens-food-pantries-and-how-you-can-help.
"https://www.Kelloggs.Com/En_US/Giving-Back/Ways-to-Fight-Hunger.html." www.kelloggs.com, www.kelloggs.com/en_US/giving-back/ways-to-fight-hunger.html. Accessed 24 Sept. 2020.
"USDA ERS – Definitions of Food Security." usda.gov, 2018, www.ers.usda.gov/topics/food-nutrition-assistance/food-security-in-the-us/definitions-of-food-security.aspx.
"USDA ERS – Measurement." usda.gov, 2018, www.ers.usda.gov/topics/food-nutrition-assistance/food-security-in-the-us/measurement.aspx.
"What Is Food Insecurity?" WebMD, www.webmd.com/diet/food-insecurity#1.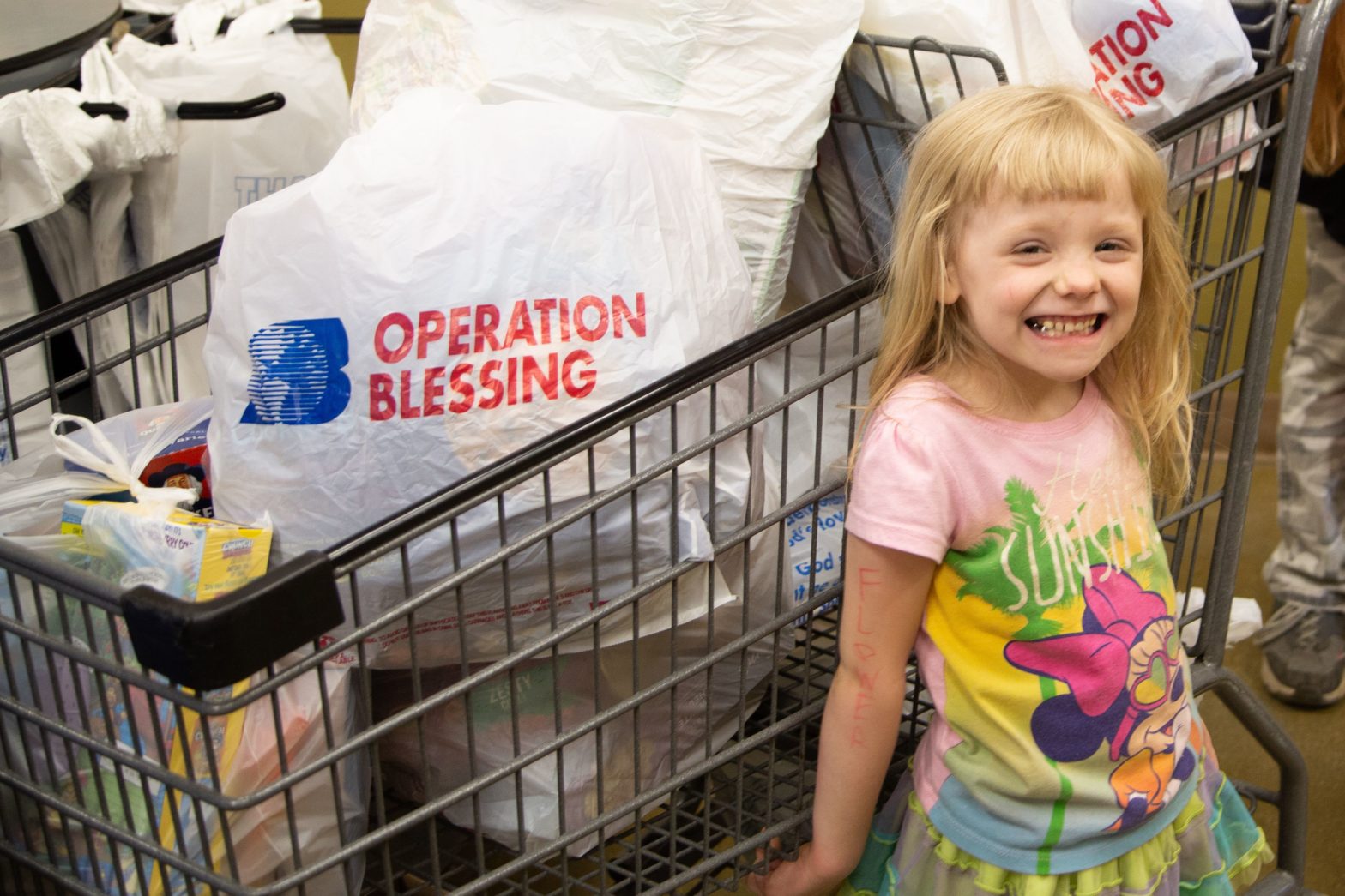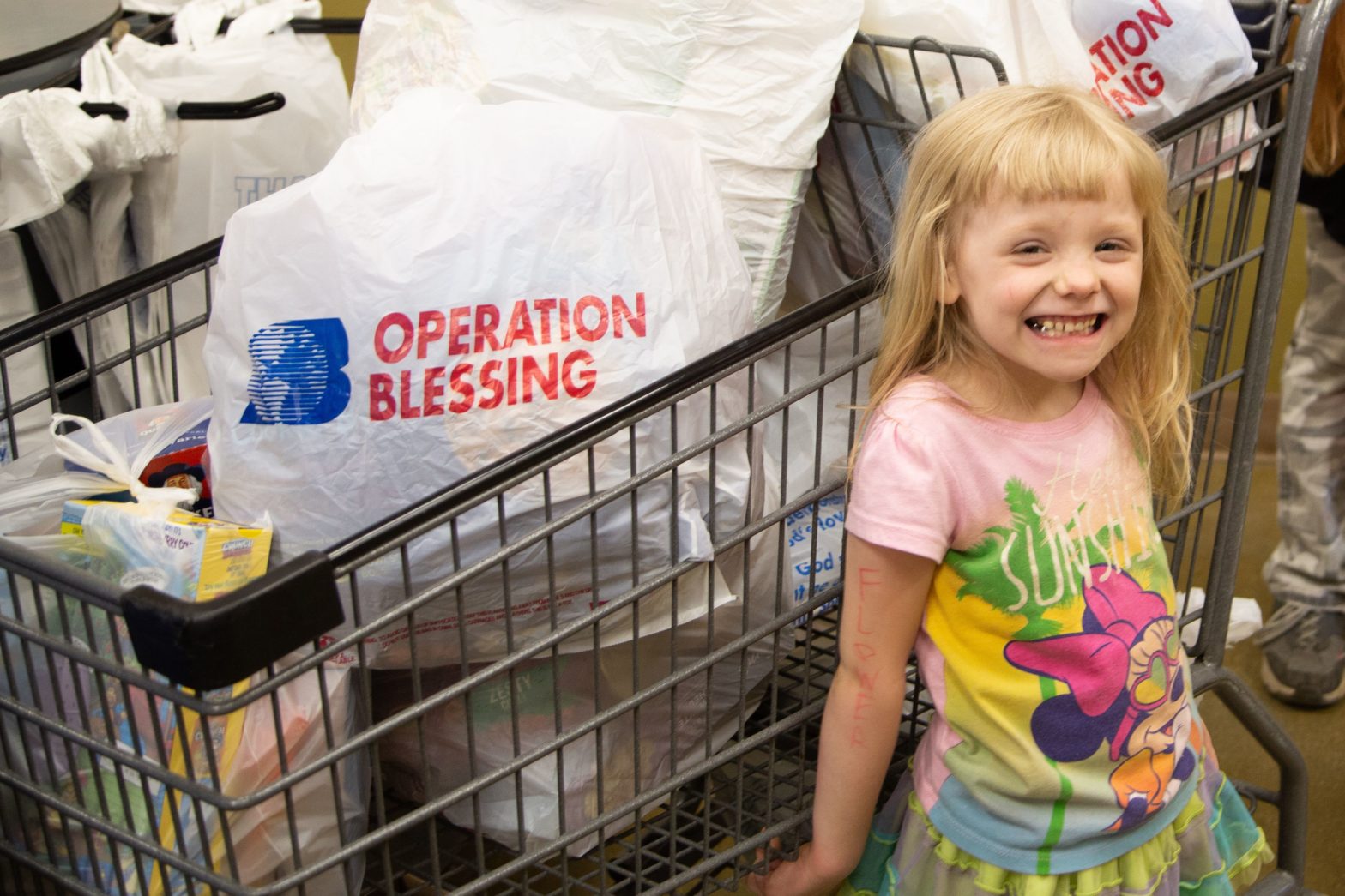 A mission you can believe in. A charity you can trust.
Donate Now