WEST VIRGINIA – Kayla knows the cost of sacrifice all too well. After going through a divorce, she resolved to do anything necessary to support her children. And when she couldn't, it was your sacrificial support that got her through the most difficult days.
Quality time with her four children had always been important to Kayla. They loved to spend time together—roasting marshmallows, skipping rocks across the creek, or just hanging out at home. She cherished every moment.
But when she was suddenly on her own to pay the bills, Kayla had no choice but to give up being a stay-at-home mom in order to work. "I want them to know that Mommy's there, I love them, and I'm going to provide for them at all costs," said Kayla.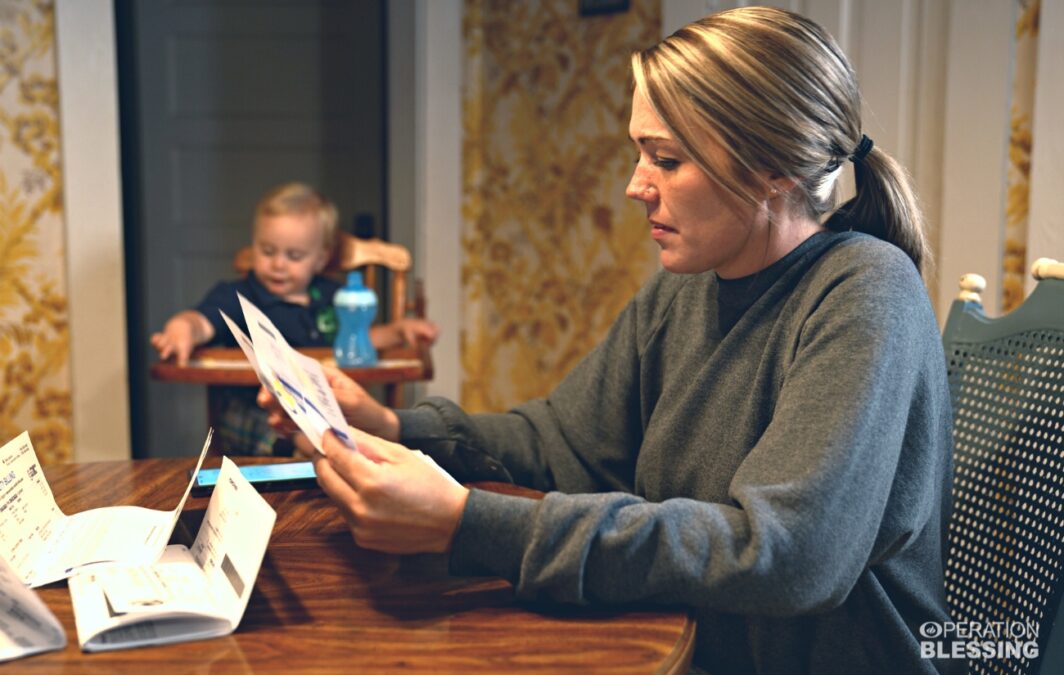 The transition was more difficult than she anticipated. "It was overwhelming. I was scared. I know that there were people willing to help if I asked, but I wanted to do it myself. I didn't want to be dependent on someone."
At first, Kayla got a job as a cook at a local daycare, where she could also get childcare for her youngest son. It was perfect. "I know that was a godsend moment," she said. "It was a reminder that God is providing—because who else could give you exactly what you're needing like that?"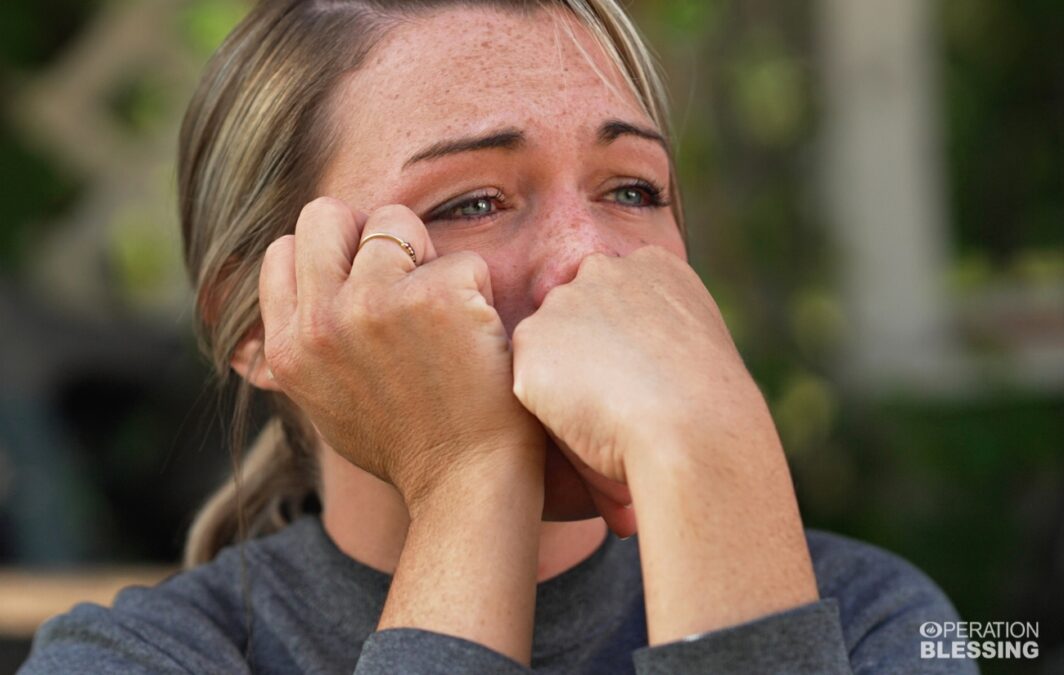 Food In Abundance From A Local Food Pantry
Even with a steady income, however, money was tight. Kayla continued struggling to pay the bills and didn't have enough to cover all of her children's needs. "There was no extra. There was no safety net if something catastrophic were to happen." The constant pressure took a toll on Kayla. She was desperate and began to struggle spiritually. But God was faithful. He continued to provide for her through your generous compassion.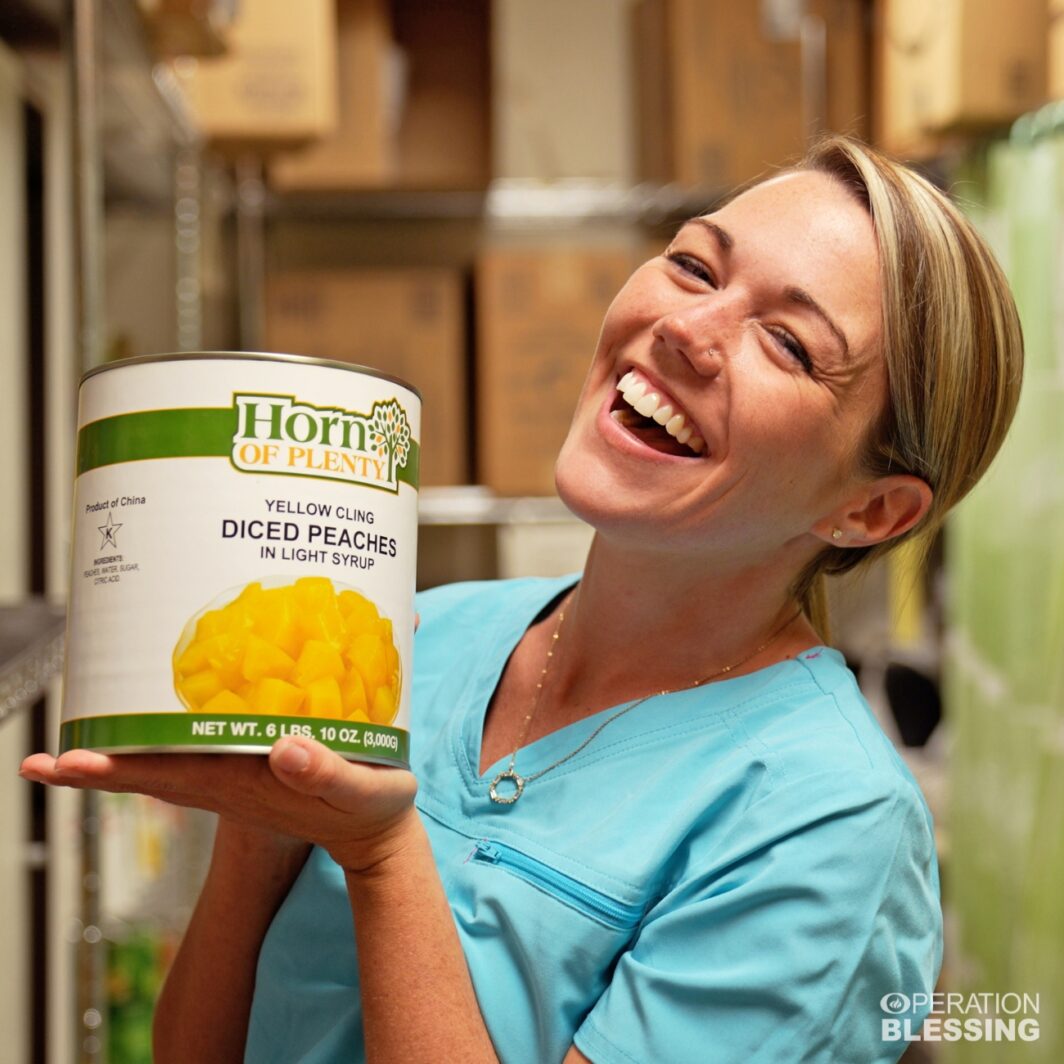 One day the director of an Operation Blessing partner ministry visited the daycare where Kayla worked— and offered extra assistance to families of the children. Food pantries help provide food in abundance for families in need. Kayla gratefully accepted this lifeline.
She visited the ministry's food pantry, and her heavy burden began to lighten. "People legitimately cared. It gave me confidence that God was providing through them, and it wasn't something to be ashamed of," Kayla said. "I felt relief when they were giving me the food, because that was just one less thing I would have to worry about for that month."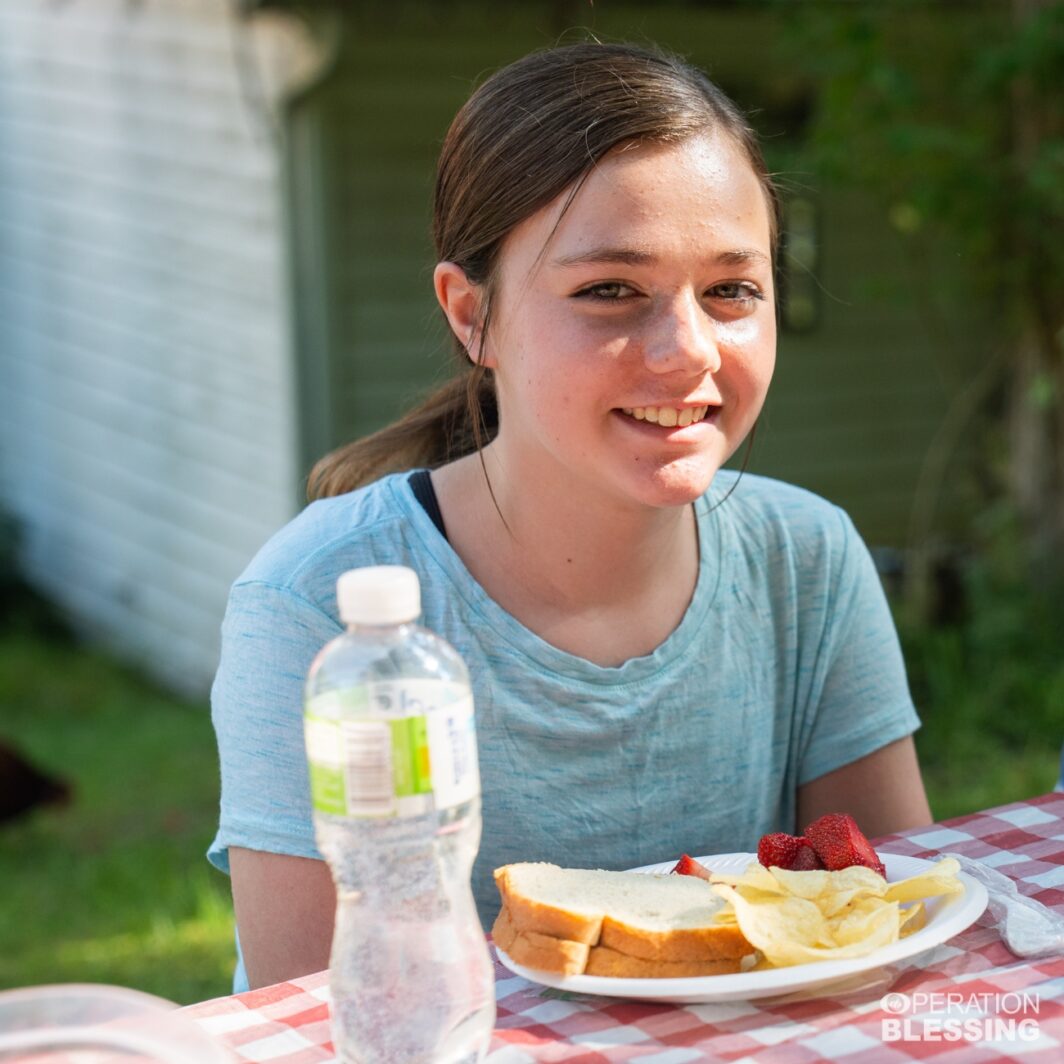 When her children saw all the food you provided, their faces lit up. Kayla's heart filled with joy. "It's like Christmas for them," she said. "The food is more than enough. … The food has helped me not only to fill my belly, but the spiritual aspect is what I keep falling back on the most." God's faithfulness was evident.
Soon, Kayla was able to find another job as a cook that helped her better provide for her family. But she did not forget the sacrifice you made to help her and her children when they needed it most. "Thank you to the people providing all this. I know the ones that are doing this—they're sacrificing in some way, whether it's time or money. They're sacrificing something to try to take care of people like me."