PERU – After her husband abandoned her, Susan did her best to raise three boys on her own. She began selling snacks on the street, but her income was only enough to feed boys once each day. Food insecurity in Peru was a huge problem for her as she struggled on a daily basis.
Early every morning, she cooked what little food she had over an open fire on the floor before leaving for work. By the end of the day, her youngest son would lie awake crying for more food.
"I work hard, but it isn't enough," said Susana with tears in her eyes. "It hurts me to watch my children suffer."
But things got worse. A storm tore panels off the shanty they were living in. Susana didn't have the money to fix it, so she looked for scraps of wood and metal to cover the holes. "Sometimes it rained hard," said Ezequiel, her 7-year-old son. "When the wind blew and the rain came in, we got wet."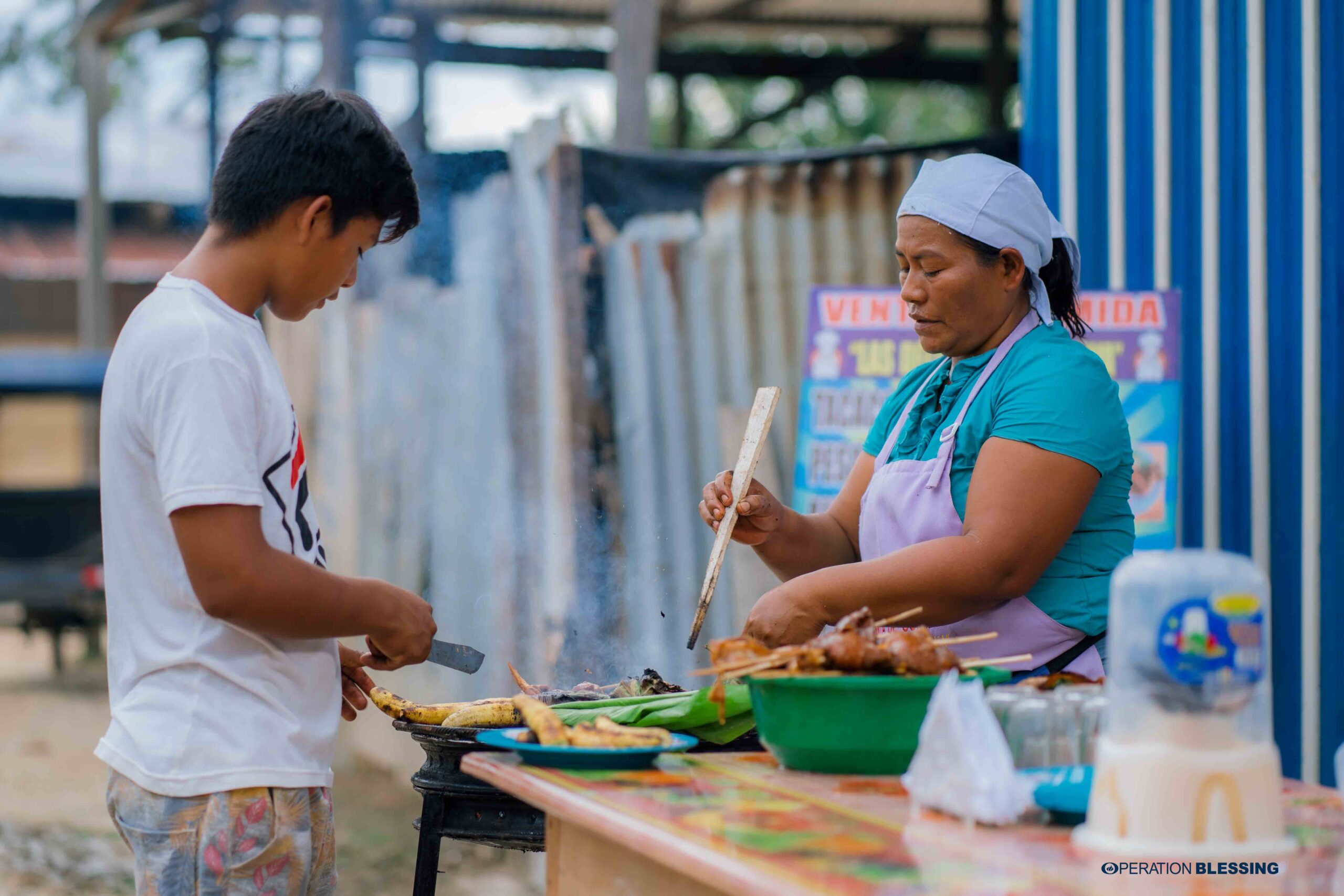 Fighting Food Insecurity In Peru
Then compassionate friends like you offered to help provide hunger relief and battle food insecurity. Operation Blessing built her a new home with a sturdy roof, a kitchen, and a sanitary bathroom. You provided beds, a table with chairs, and all of the tools Susana needed to stock her new kitchen. "Thank God," said Susana. "Not only do I have a new house, I also have a refrigerator, pots, spoons, plates, and other items to care for my children."
Our staff trained Susana how to use her new supplies to start her own business—cooking and selling food for her community. Now, she earns three times what she used to make selling snacks on the street.
Susana is grateful. "You gave me supplies so I can work and support my sons," she said. "I'm going to work hard with everything you have given me to put food on the table." "Now we eat three times a day!" said Ezequiel. "My mom and my brothers aren't going to suffer anymore. Thank you, friends."