WORLDWIDE – It's getting harder to keep food on the table. Around the world, people are feeling the weight of inflation and food supply issues. In many developing nations, famine is even taking lives. But you're rescuing those who battle hunger and food insecurity worldwide.
Whether it's providing a garden for a family in Mexico, offering a goat-raising project in Kenya, empowering a small business in Peru, or placing food directly into the hands of the hurting right here in the US, we are addressing food supply issues and fighting hunger together.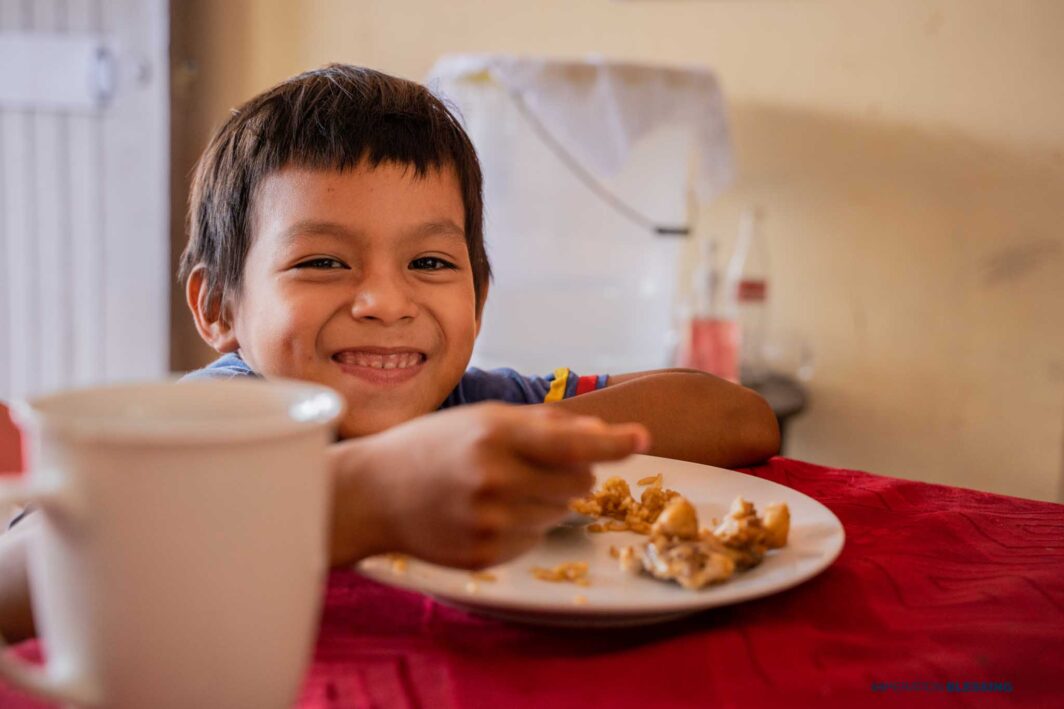 You're entering some of the worst situations in the world and changing lives—lives like Gulmato's. She and her fellow Kenyans in remote Tubcha village were starving due to a severe drought. They'd lost their livestock and their crops. Parents watched in anguish as their children went to bed hungry. Gulmato said, "All our food was gone, and I don't know what would have happened to us!" But YOU changed all that, sending enough provisions to feed her family and entire village over several months!
GIVING DAILY BREAD IN UKRAINE
Your love has also found its way to Ukraine, where civilians—everyday citizens like you—are bearing the brunt of Russia's brutal assault. Millions have fled to neighboring nations for safety. In Poland, you are caring for these refugees as this terrible war drags on. "It's really depressing being separated from loved ones and leaving my house and livelihood in Ukraine," said Sergei, one of 3,000 refugees staying at a large refugee center in Poland. Facing such great need, the center reached out to us for help. Because of your faithful support, Operation Blessing quickly responded with truckloads of food, hygiene kits, and cleaning materials.
Some Ukrainians, however, did not flee their homeland. The ongoing battle conditions are leaving many of them hungry as they lose access to basic staples due to constant shelling and danger. With Operation Blessing's help, a woman named Zhenya and her husband are braving the hazards to run a bakery offering free bread to hurting residents who can hardly find food anywhere.
Faithful friends like you provided the necessary support, supplies, and equipment to make this outreach possible. "Every morning, we visit the cities and villages to find out who needs our help, mostly the elderly," Zhenya shared. "We deliver bread to people who have nothing—their eyes fill with tears of happiness."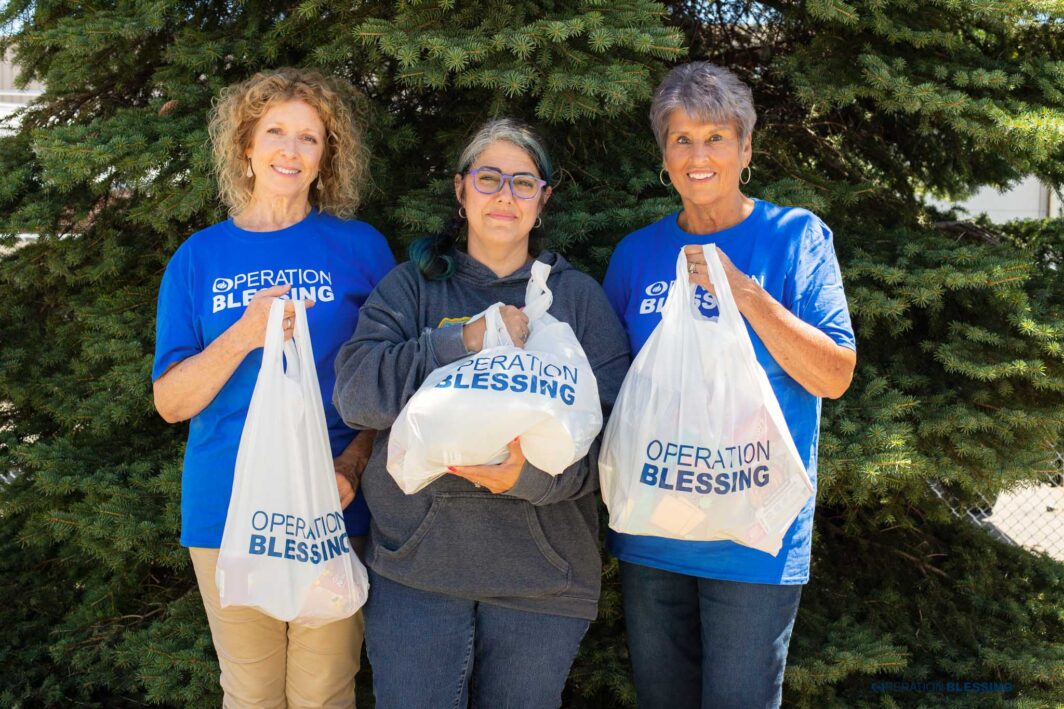 A HELPING HAND FOR FELLOW AMERICANS
Americans are also struggling to bear up under the tremendous weight of soaring prices and post-pandemic conditions. For many who were already living paycheck to paycheck, they're no longer treading water—they're drowning. The devastating effects of inflation force many of us fight hunger in America on a daily basis.
Jen from Michigan understands this all too well. She was a chef before the pandemic, but her career skidded to a halt when restaurants closed their doors. Her husband's income as a Costco retail worker couldn't carry the load alone—especially since they were providing for their two granddaughters at the time. So they went to our distribution partner, Buist Community Assistance Center, for help.
And your compassion met them there. Operation Blessing's partnership with the center provided Jen's family with all the free food they needed to stay afloat. She said, "It's pretty amazing to be able fill your car with good food. If you've got food, you feel like you still have something. You've got comfort."
Thank you for blessing the hungry with food today and every day!