FLORIDA – Operation Blessing is in coastal Florida partnering with local churches and getting helpful supplies to Hurricane Ian victims. In a matter of hours, the hurricane turned these families' lives upside down. They now need all the help they can get.
Pastor Greg and his wife have been the leaders of Destiny Church for about 15 years. They said Hurricane Ian was like nothing they'd ever experienced.
"The winds were unbelievably strong. We could see it coming, hear it coming. And the thing that makes this storm different is the storm surge. The waves came in some places, and it just overtook all of those homes. There was no time to get out when it started coming in," Pastor Greg said.
For many in Florida, the impact of Hurricane Ian is going to be long-lasting. Many residents believe it's going to take a long time to recover and rebuild. Right now, Pastor Greg and his church are in the recovery stages, helping families get salvageable belongings out of their homes.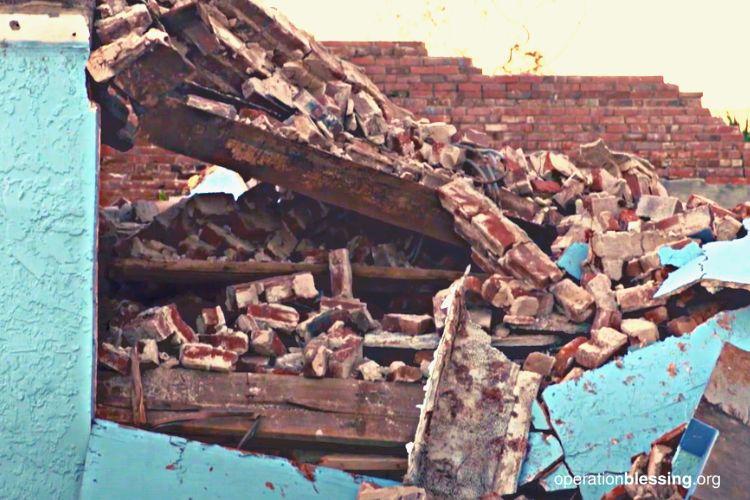 Getting Helpful Supplies to Hurricane Ian Victims
Operation Blessing delivered pallets of water, cleaning supply buckets, and other essential items to help families on the long road to recovery. Pastor Greg said, "Operation Blessing were the first ones to respond. Behind me are semi-truckloads full of supplies that we've been steadily getting out to the people."
In the buckets of cleaning supplies are trash bags, gloves, hand sanitizer, and more. Operation Blessing also delivered boxes of ready-made food items that don't require cooking. This is beyond helpful for many residents still without power.
Thanks to the generosity of our Operation Blessing partners, local churches have what they need to minister to their communities.
Pastor Greg said, "We're so grateful to everyone who supports Operation Blessing. And we thank all of those that are helping supply all these things because it's really making a difference."
Visit ob.org/obdisaster to help victims of disaster now.
To volunteer with Operation Blessing as a disaster relief worker in Florida, visit ob.org/volunteer.