FLORIDA – Since Hurricane Ian struck southwestern Florida, this historic storm has ravaged cities all along the coastline causing catastrophic damage. High-speed winds and torrential rain leveled areas like Fort Myers Beach and Sanibel Island. Giant boats lie smashed in the streets. Over twenty people have been reported dead, and hundreds have been rescued—with both of those numbers expected to skyrocket in coming days. Right now, your support is needed more than ever.
Disaster Relief For Naples, Florida
Already, Operation Blessing supporters have reached out in compassion to touch the hurting with tangible aid. Before the storm even made landfall, the Operation Blessing Disaster Relief Team was already on the ground in Florida prepping gear and loading trucks with essential supplies and tools. Now, our team is on the move delivering vital disaster relief supplies for Hurricane Ian. We made it to Naples, Florida, with our first load last night. Today we've begun deliveries to multiple other locations, and will be working feverishly throughout the weekend to get aid where it's needed most. We anticipate months of intensive work ahead of us as we bless the shattered people of Florida.
Operation Blessing Senior Deployment Manager, David Wright, says, "Thanks to the support of Operation Blessings partners, we're able to be here handing out much needed supplies—things like generators, tarps, and emergency food and water. We're also partnering with local churches in the area to help find the greatest needs. "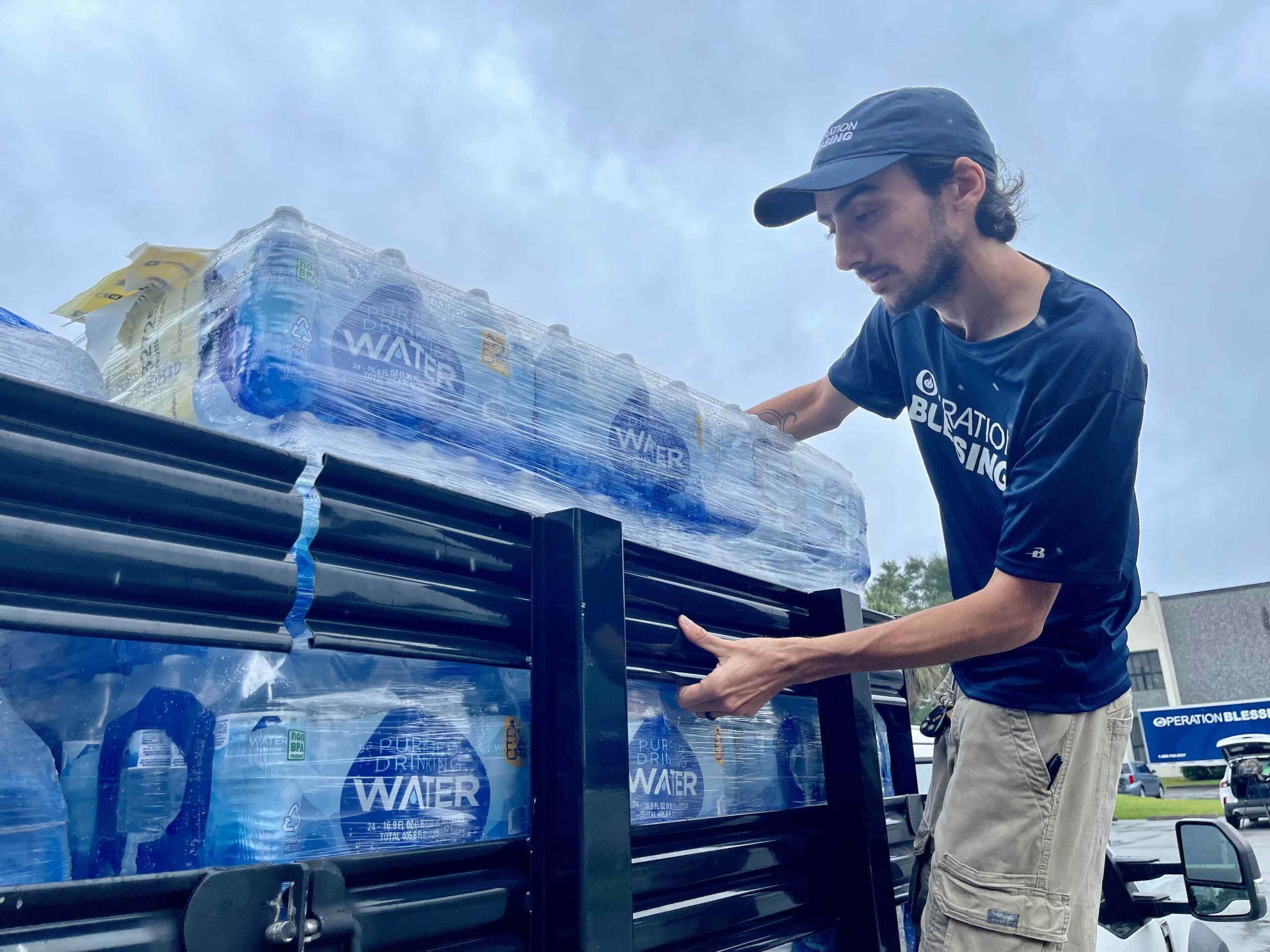 Disaster Relief Supplies For Hurricane Ian Victims
We can't stress enough how dire disaster relief supplies for Hurricane Ian victims is at a time like this. Floridians need water, food, generators, tarps, cleaning supplies, and help restoring their communities and their lives. Perhaps just as importantly, they need comfort, support, encouragement, and hope! Let's all work together to make a true difference for disaster victims in urgent need. You can help now here.