SOUTH AFRICA – It was supposed to be the move of a lifetime. At the age of 67, Nosajini was looking forward to living with her daughter and grandchildren in their home on the Eastern Cape of South Africa. In that land she could look out over majestic rolling hills and spectacular sunsets, with small clusters of rural huts and houses spreading farther than the eye can see. Even without such an impressive view, the gift of sight is precious.
Instead, soon after Nosajini moved in, her spirits were dampened when she lost the vision in both eyes due to cataracts. And her world, instead of being filled with joy and enrichment, became a frightening descent into darkness and isolation.
Because her eyesight was so poor, Nosajini was scared to even step outside the door to wave her grandkids off to school. She couldn't see her neighbors in their community to greet them each day or get a glimpse of the magnificent blue sky that Africa is so famous for.
"At first, my vision was just blurry, then suddenly it was very bad," Nosajini explained. "I can't walk outside alone anymore, because I am worried I will fall and break my leg. I am afraid to use the stove, because I can't see anything and might start a fire or burn myself."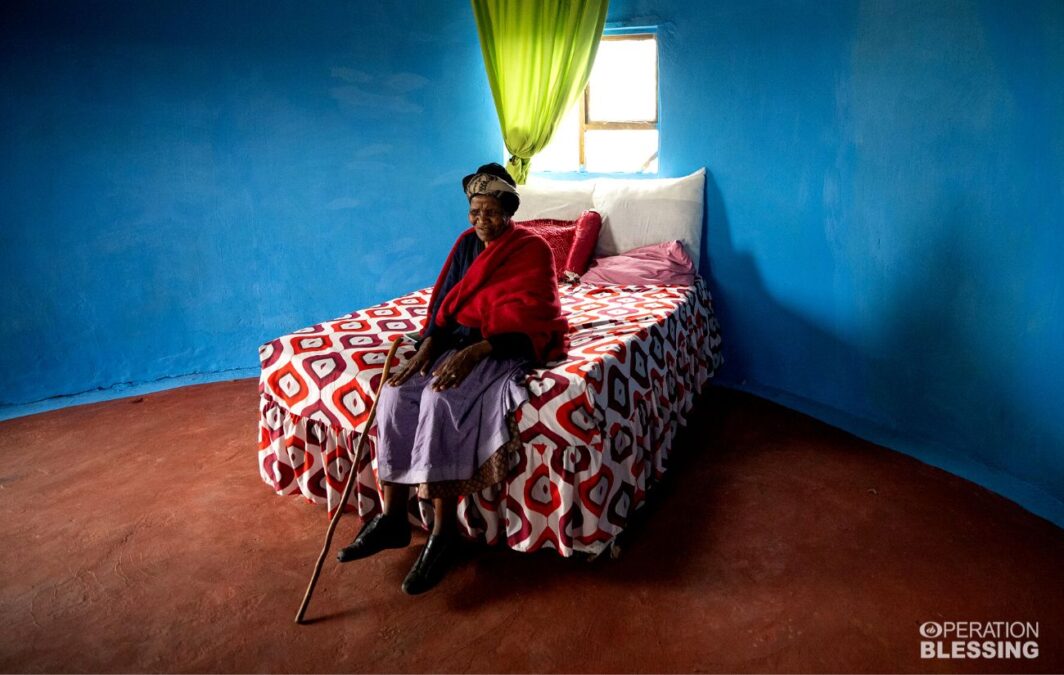 The Gift Of Sight With Cataract Surgery
So, as her family went about their day, Nosajini spent her time inside. "While my grandchildren are in school, I am alone," said Nosajini. "I try not to worry, because I know they will come home soon. I sit here with the door closed and think, 'If only I could see.' The Bible says, 'Ask and you shall receive, seek and you shall find.' When I am left all by myself and the door is shut, I pray, 'Father, have mercy on me.'"
When her family learned about Grace Vision, a ministry partner of Operation Blessing, they reached out for help. And because the love of friends like you came alongside this precious family, she received the life-changing surgery she needed. The cataracts were removed—free of charge—and a thankful Nosajini said she experienced no discomfort.
"I don't know what I would have done without you," she exclaimed, "because there's no way I would have been able to afford this surgery. I never thought I would see again."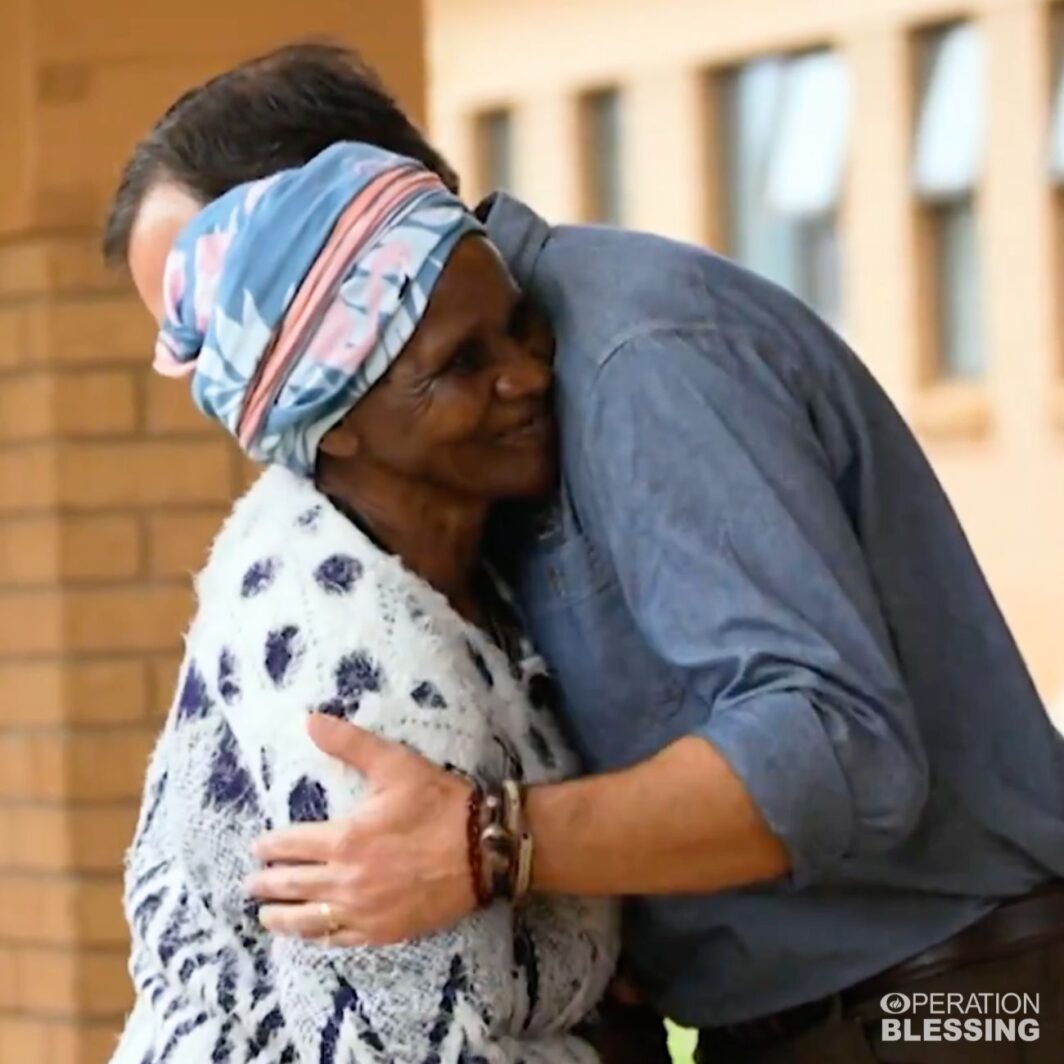 A Beautiful Life With Sight
Able to once again view the beautiful vistas of the Eastern Cape and enjoy the sunset with her family, Nosajini said with gratitude, "My heart is full of happiness. When I saw for the first time, I felt my body come back to life. I can go outside and work in my garden. … Now, when the kids leave for school, I walk out with them and wave goodbye. When they come home the food is ready, because I have cooked. I am just so happy. God bless you and protect you. I pray help like this will get to many others like me."
You are indeed changing lives and restoring health and hope to hurting people in many lands. Nosajini's procedure was only one of 10 that you supported right in her area.
Thank you for your loving heart to reach around the world with compassion and support. And for giving grandmothers like Nosajini the gift of sight. In addition, you enable us to repair cleft lips and palates, remove disfiguring and life-threatening tumors, and perform so many more operations that change lives. Together, we're comforting the brokenhearted, one life at a time.