TURKEY – All across Turkey—spanning 300 miles of devastation—people are suffering terribly. With over 100,000 buildings collapsed and intermittent aftershocks, no one feels safe to return home. Instead, displaced families are dwelling in tents and cars. But God's love is on display there because of friends like you.
God's Love on Display Amidst Devastation
Your love is tangible in Turkey! Operation Blessing teams have been on the ground in hard-hit Hatay since the devastating earthquake struck in early February 2023. Thanks to your support, our teams are continually providing tangible relief for families affected by this tragic disaster.
People whose places of business have been destroyed are receiving boxes of food until they can find a way to make ends meet again. Operation Blessing is purifying hundreds of gallons of clean water daily so the thirsty can have something to drink. We're lighting up the dark with solar lanterns for those who still have no power. And we're providing hygiene supplies to everyone we can. For people grasping for hope, having basic necessities taken care of can make a world of difference.
And our mobile medical team is treating the sick and injured. Tens of thousands have suffered from earthquake-related injuries, and our physicians are there to offer compassionate help. Those with chronic illnesses who have lost access to their medications are desperate for help, and together, we are providing them with the assistance they need.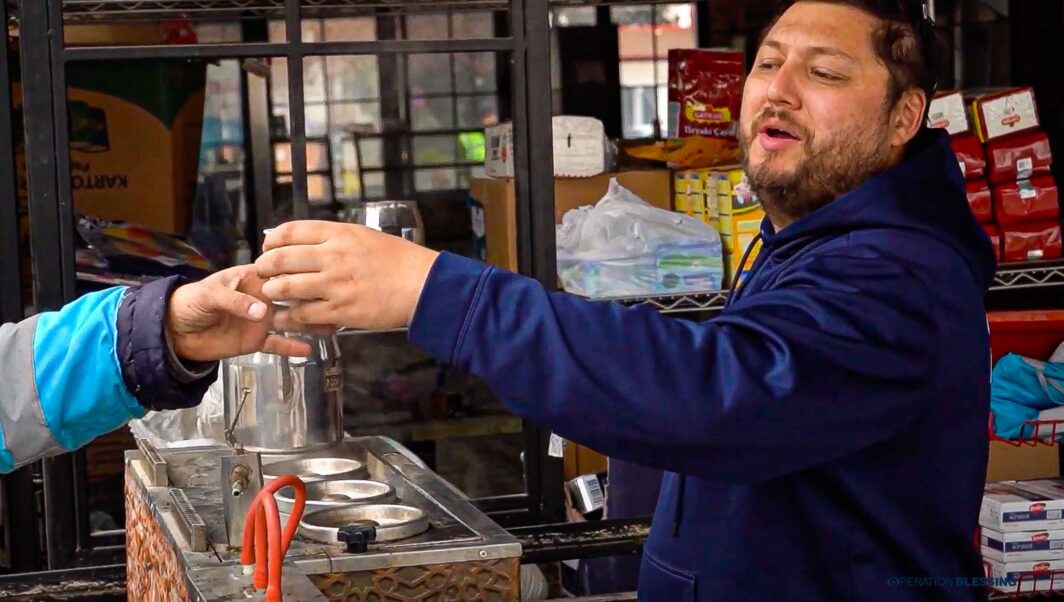 Thank You for Your Compassion
Diego Traverso, Director of International Disaster Relief, expresses his gratefulness for your generous support. "This is such an honor for me to be part of Operation Blessing," he said. Your support is providing a way to be the hands and feet of Jesus on the ground in Turkey.
And you are putting that relief directly into the hands of those who need it most. Thank you for your generous prayers and for providing a tangible display of God's love in Turkey.
Stay tuned for more information about Operation Blessing's Turkey response. To donate to disaster relief efforts, visit: https://www.ob.org/disasterrelief/