TURKEY (February 17, 2023) – Since day one, Operation Blessing has been on the ground in Turkey working to help those in greatest need by distributing truckloads of vital disaster relief supplies. Our team has also been looking for a way to help with health care as soon as possible, and we're actively assessing medical needs in Turkey.
Medical Relief is Key
With tens of thousands of people injured from the earthquake, one of the main needs is medical assistance. The local hospital in the impact area was destroyed, and many people lost their prescriptions and medicine during the quake when their homes were destroyed.
That's where the Operation Blessing medical team comes in. We have the unique opportunity to show the people of Turkey that someone cares, offering tangible help and hope in the way they need it most.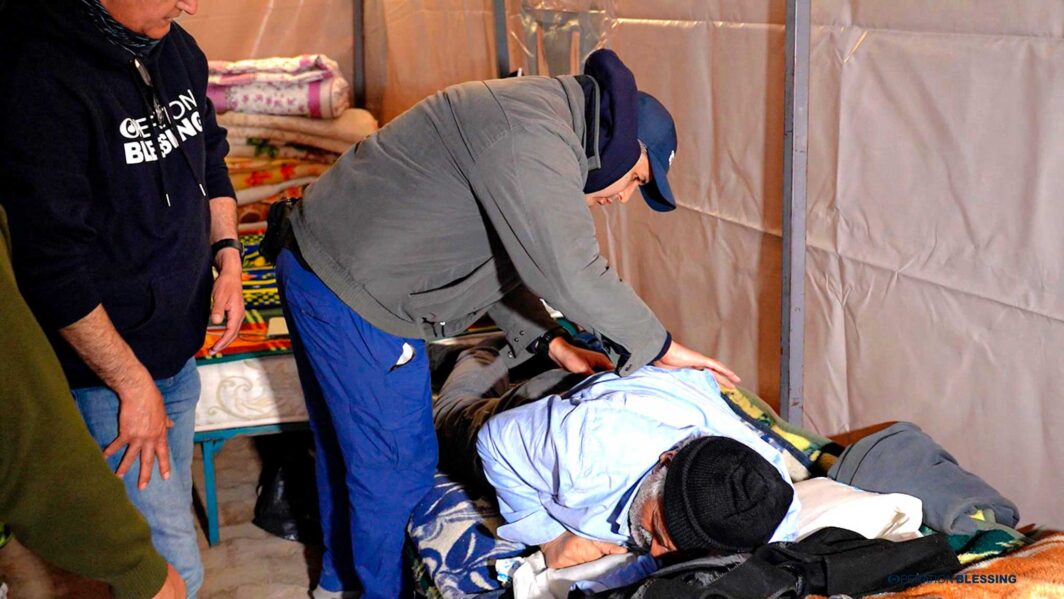 Operation Blessing Assessing Medical Needs in Turkey
Already, we have people on the ground in hard-hit Hatay assessing the level of need as we seek to build an appropriate response that will best serve the hurting. We have also begun to help some of the people we encounter during our assessment process. Dr. Gustavo Angel, our medical professional on the ground, has shared with us some of the difficulties early patients are facing.
The doctor assisted one 70-year-old man whose body was simply overwhelmed by shock. He described it this way: "They have lost everything right now. So they are living on the street in a tent camp. So, the weather and the fear is generating spasms in his muscles. He has like an aftershock anxiety. He's been traumatized and shocked with pain."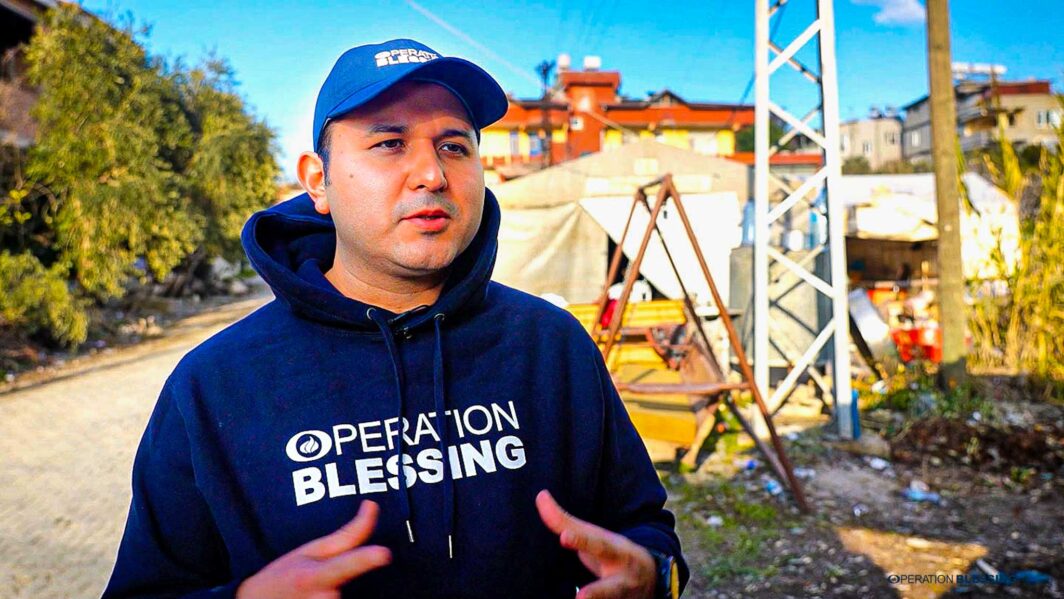 Doctor Gustavo also shared his hope that we will very shortly expand our medical efforts in the country.
For now, most of the people need help with chronic disease treatment because there are no working clinics or hospitals nearby, meaning they have to travel at least an hour and a half to get any sort of medical assistance. We're encountering elderly people suffering from diabetes, high blood pressure, and heart disease complications. And they need immediate assistance.
With the help of committed and compassionate friends like you, we can be the difference for the suffering in this critical hour.
Stay tuned for more information about Operation Blessing's Turkey response. To donate to disaster relief efforts, visit: https://www.ob.org/disasterrelief/