HAWAII – Hawaii is hurting. When disaster strikes, life falls apart for those affected. But friends like you are there in Maui embracing the families of wildfire-devastated Lahaina. Your kindness is helping Hawaii heal, one life at a time. Your support through this natural disaster has helped us in our Hawaii wildfire recovery efforts.
Today, you can join us in offering hope and a glimpse of restoration. By partnering with Operation Blessing, you are helping reach individuals and families who desperately need your help. One of the most difficult parts of recovery for disaster victims is the lack of normalcy. When you wake up after a wildfire has taken your home, what do you do? Sometimes it is easy to get lost in the statistics. Of course, every number we hear represents a life that has now been turned upside down.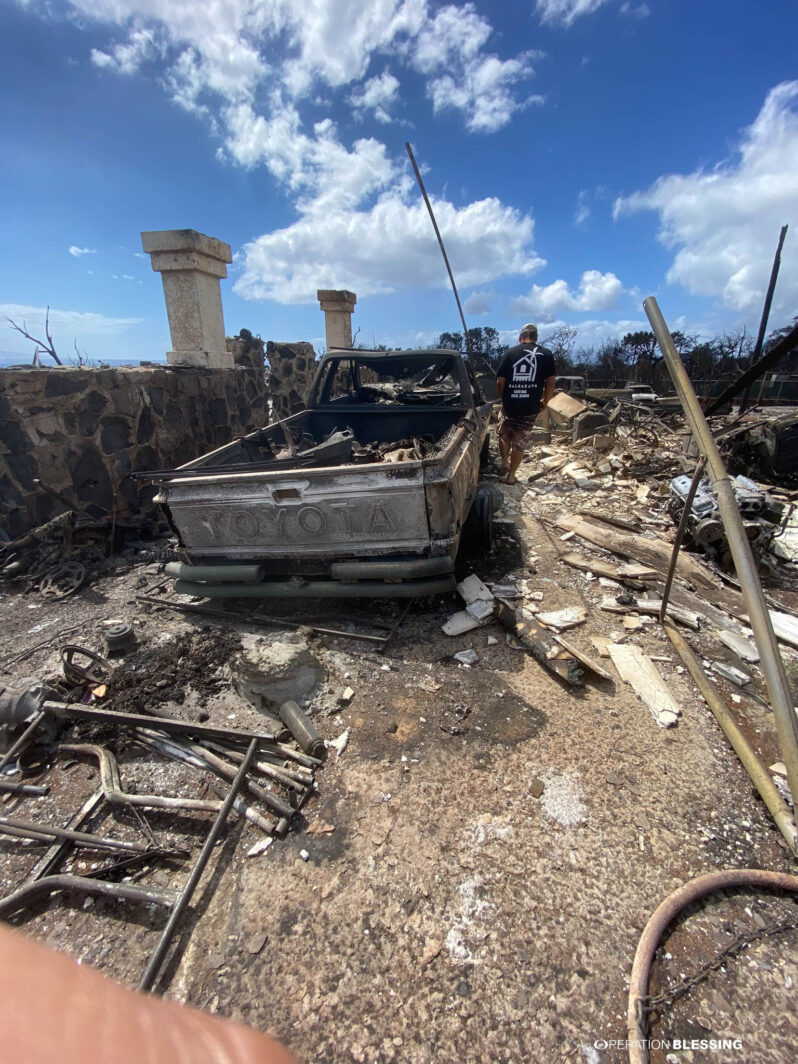 Meet Warner—A Lahaina Wildfire Survivor Who Needed YOUR Help
Lahaina resident Warner shared his experience of returning to his neighborhood—or what was left of it. He told us 95% of the houses were completely gone, including his own. He recalled, "Whatever I left behind in my house is ash; everything that was left behind was not even salvageable."
Perhaps one of the hardest things for Warner and others in Hawaii was the loss of their livelihood and ability to feed their families. Warner said, "For those true fishermen who lost everything, we're like fish out of water. That's how we know how to eat. If we can't get to our kitchen, what do we do? Yes, we can go barter, but then we're depending on somebody else."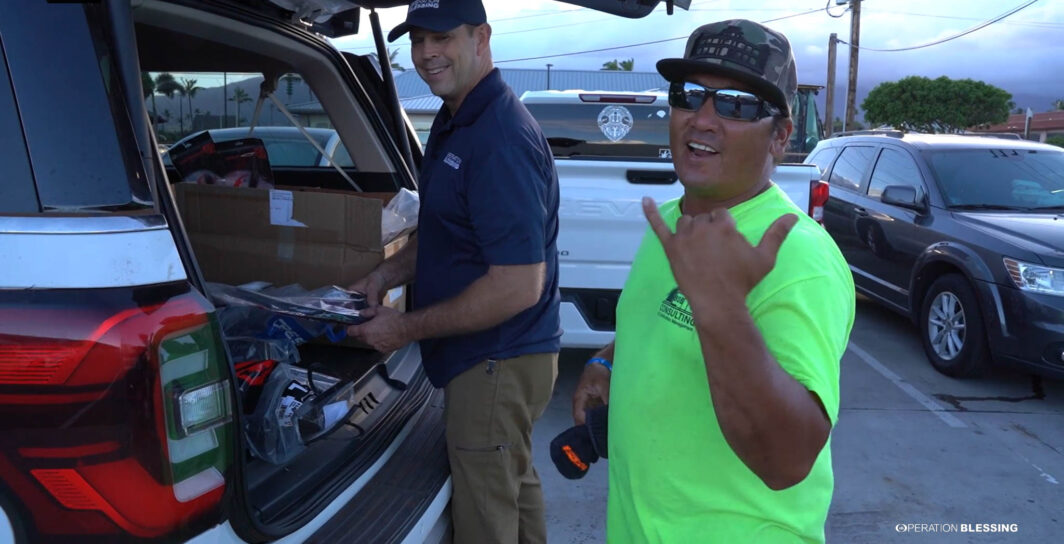 But YOU Helped Provide the Gear to Help This Lahaina Wildfire Survivor
Thankfully, our Operation Blessing family is always looking for needs to meet in situations like this. When our relief team heard about the needs of Hawaiian fishing families, we jumped at the opportunity to provide fishing gear. Compassionate givers made it possible for us to provide dive-fishing equipment right away.
The change in Warner was visible. He couldn't contain his tears as he shared what the gear would do for his family. "It would mean that we could start life again—we could start getting back to normality." He continued, "Just to have people donate things is such a blessing. To have dive gear donated so I can feed my family and do the things that I still love means so much!"

We're on the ground in Hawaii continuing to provide critical relief supplies to those in desperate need. You can help us make a real difference in the lives of suffering disaster victims. It means so much to the people of Maui that caring supporters continue to stand with them. Your support would be truly life-changing. Will you help hurting disaster victims and support our Hawaii wildfire recovery efforts?