HONDURAS – In the heart of Honduras, a young couple faces a trial upon the arrival of their newborn. What started as a painful ordeal, quickly turned into a miracle of healing. This amazing story unfolded as a baby named Gael entered the world with a cleft lip. His parents, Cindy and Tulio, were met with a mix of emotions. They were in awe at the birth of their child. This joy was quickly soured by heartbreak as they discovered his cleft lip. The initial shock gave way to determination. Tulio was committed to helping young Gael. He was now on a journey of hope.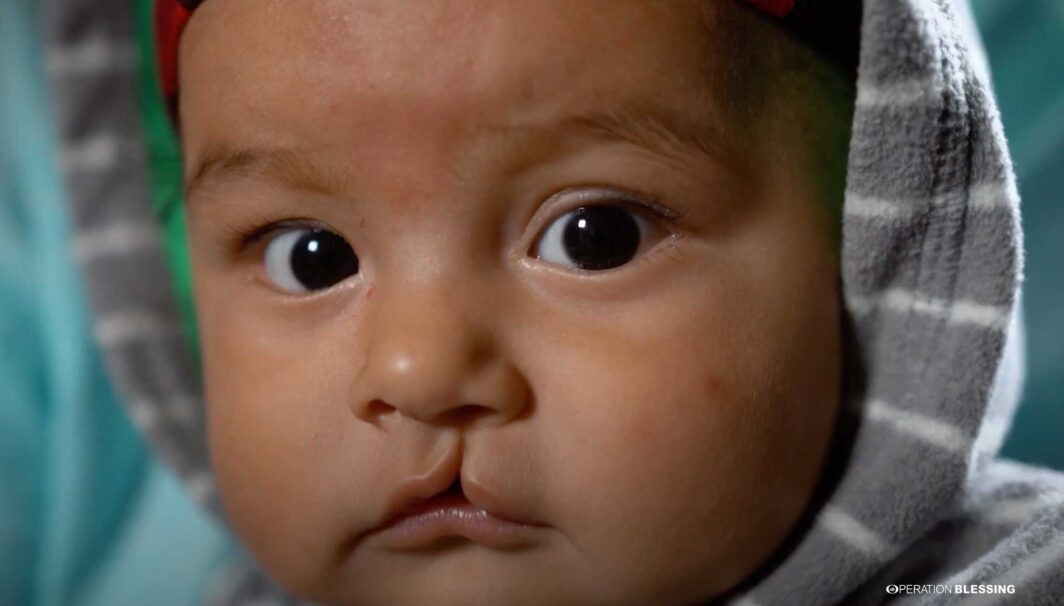 Sadness Over The Cleft Lip
Tulio, Gael's father, was moved to tears upon seeing his son's cleft lip for the first time. The unfamiliar sight tugged at his heartstrings. This caused him to grapple with emotions he had never experienced before. Meanwhile, Cindy, Gael's mother, was filled with a blend of emotions. She had a deep seated fear that society might judge and ridicule her child. This worry was so overwhelming that the parents even hesitated to reveal Gael's cleft lip to their own family, showing just how upset they were.
Cleft Surgery Seems Impossible Due To Financial Limitations
As they faced the challenge ahead, Cindy and Tulio encountered financial hardships that added to their already heavy burden. With Tulio earning a modest income from working on a farm, the parents found it difficult to save money for Gael's procedure. Their monthly earnings were barely enough to cover essential expenses. This left them with little room to afford the surgery that could change Gael's life. Yet, their love for their son spurred them on, leading them to make sacrifices. The parents went to incredible lengths to make healing cleft lip in Honduras a reality for Gael. This included sacrifices like cutting down on food and working extra hours to create a fund for Gael's healing journey.
Tulio's dedication to Gael's well-being knew no bounds. He made a heartfelt promise to his son – a promise to work tirelessly until Gael received the surgery he needed to heal his cleft lip. The importance of healing Gael's cleft lip became Tulio's driving force. It was a beacon of hope guiding his actions.
Cleft Lip Makes It Difficult For Gael And The Family
Despite their unwavering love, Gael's condition brought its own set of challenges. Feeding Gael was a struggle due to his cleft lip. This led to heartbreaking moments for the mother. As she saw Gael's bottle drop from his mouth, she felt overwhelmed by sadness. The fear that Gael might not receive enough nourishment and thrive weighed heavily on her heart.
In addition to their own battles, Cindy and Tulio had to confront hurtful comments and derision from their community. Neighbors made unkind remarks about Gael's appearance and potential dental problems. This only added to the parents' emotional burden. Despite these challenges, Tulio held on to hope and was determined to ensure a brighter future for Gael. A future where Gael was free from the burden of his cleft lip.
A Doctor's Visit Gives Hope
Amidst their struggles, a glimmer of hope appeared during a visit to the doctor's office. A nurse introduced them to Operation Blessing, an organization committed to transforming lives through medical assistance. Likewise, the news that Gael's surgery was approved brought immense excitement and relief to Cindy and Tulio. In addition, a spark of hope was ignited, offering the prospect of free surgery that could repair Gael's cleft lip. This, of course, could change his life forever.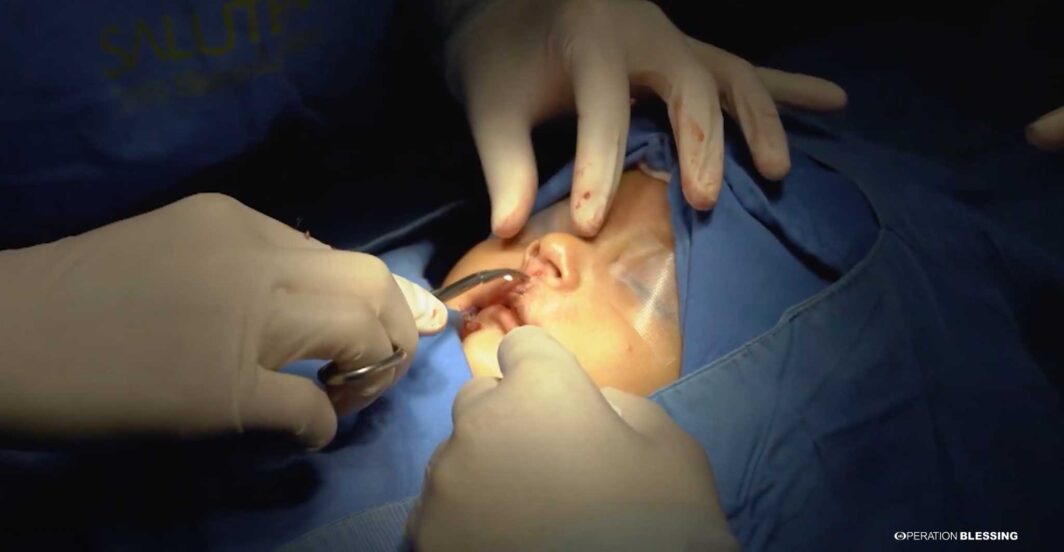 Operation Blessing Partners Change Gael's Life for The Better
Operation Blessing's compassionate donors played a crucial role in Gael's healing journey. Their generous contributions made it possible for swift arrangements to be made for Gael's surgery. This led to a successful operation. The surgery was a turning point in Gael's life, marking the beginning of a profound transformation.
Tulio's emotional response after Gael's surgery was one of overwhelming gratitude. The weight of their struggles was lifted. It was replaced by a deep appreciation for the kindness and support they had received. Cindy, Gael's mother, echoed these sentiments. She expressed her heartfelt thanks to Operation Blessing partners for their role in changing Gael's life.
The story of Gael's healing cleft lip in Honduras is a testament to the power of compassion and the impact of collective efforts. Through the kindness of Operation Blessing partners, Cindy, Tulio, and Gael's lives were forever changed. This heartwarming journey from hardship to hope serves as an inspiring reminder of the positive change that can be brought about when people come together to make a difference.
Help Others Start A Healing Journey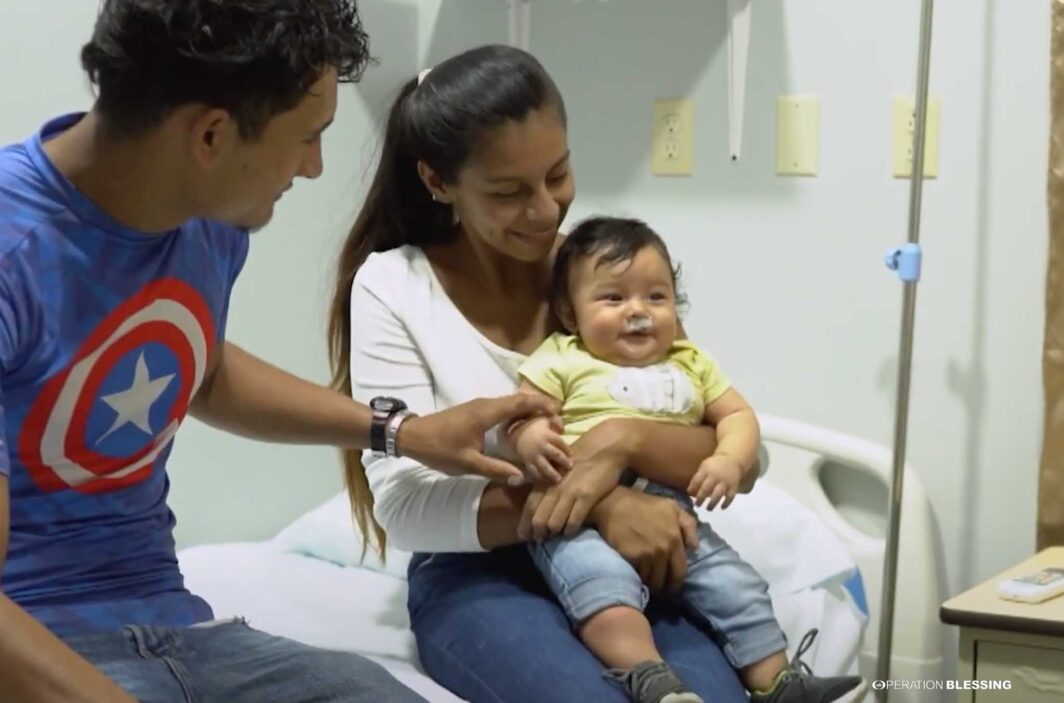 The transformation of Gael's life is a call to action, an invitation for others to join in the mission of Operation Blessing. By visiting https://www.ob.org/surgeries/, you have the opportunity to learn more about this transformative journey. Accordingly, YOU can play a role in healing cleft lip. You can change lives not just in Honduras, but in other parts of the world. As Gael's story demonstrates, every small act of kindness can transform lives in amazing ways!