PERU – In a remote area of Peru called San Jeronimo de Ullagachi, Milagros lives with her parents and three older siblings. Her family, like many in the community, earns a living through agriculture. Her father, Diomedes, works hard to raise cattle to sell and provide for his children.
Milagros loves to help take care of the livestock after she has completed her schoolwork for the day. However, anytime she falls ill, it has been difficult for her to get the care she needs to continue helping her family and keep up with her studies. Her community was in serious need of a health facility!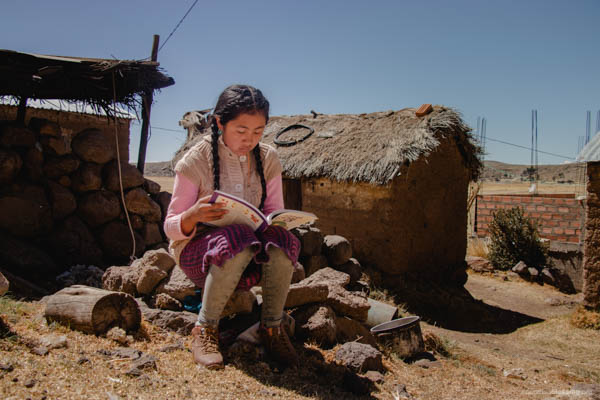 The nearest city is almost 30 minutes away by car and over an hour away by foot. Sadly, when community members like Milagros became sick and needed medical attention, they were forced to make the hard trek to Puno to get help.
"When I got sick, I had to go by motorcycle to the health center. Sometimes my dad took me or my brothers, but it was far away," Milagros explained to Operation Blessing staff. And while they had a motorcycle, many had to walk, even when ill or injured.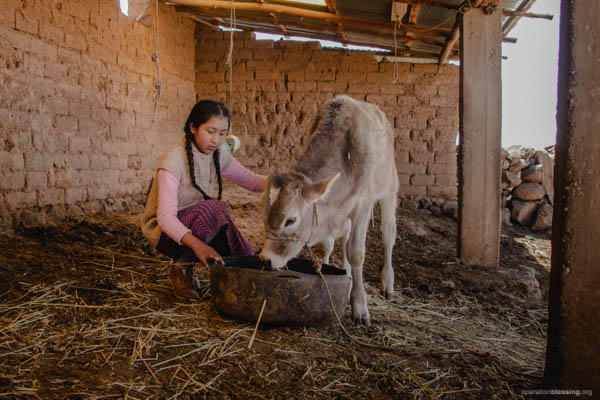 A New Health Facility Brings Relief In Peru
Although having no local access to proper medical care was an ongoing issue for the people of San Jeronimo, help was on the way—thanks to your loving heart. Operation Blessing staff members heard of the hardship residents endured and knew you would want to make a difference. Soon, a nearby building was renovated and turned into a health center for poor and hurting families to receive free medical care and access to medicine on a monthly basis. Recently, Milagros was able to receive treatment at the new facility. 
"I got sick—I had phlegm, sore throat, cough, my head hurt," Milagros said. "I had a stomachache. For two days I was in bed."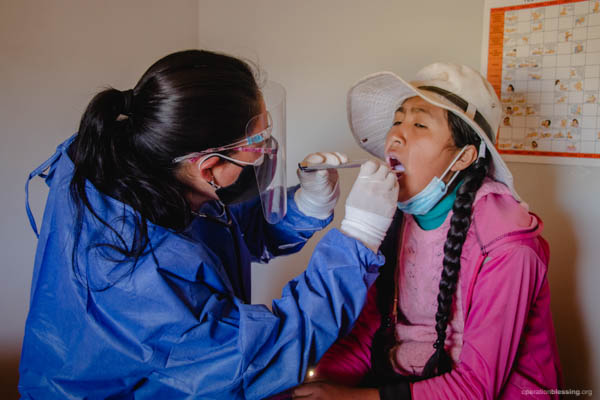 After a medical examination, health personnel diagnosed Milagros with acute bronchitis. Fortunately, she was given medication for her treatment. "When I got sick, I just had to walk to go to the nearby health center. They gave me syrups and pills."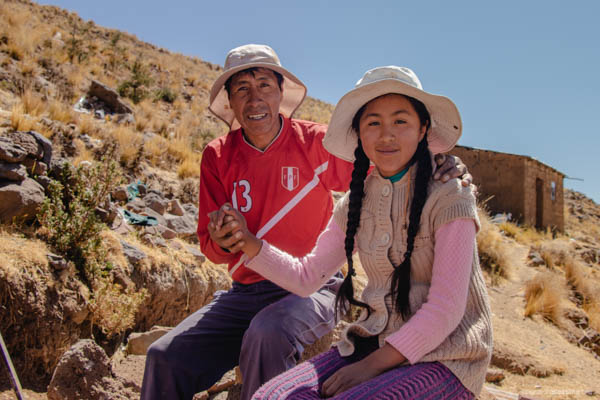 Because of the kindness of Operation Blessing donors, Milagros and her entire community no longer have to travel great distances to receive care when they are sick.  The new health facility brings relief for them through easier access to medical care.
Milagros' father, Diomedes, is grateful for the love you have shown to his family and community. "I thank you very much. Thank you for supporting us all. You are supporting people in need." 
Thank you for your heart to share God's love by bringing hope and healing to those that need it most.