FLORIDA – Imagine returning to your home and finding that most of your possessions had been destroyed. Only days before, you had to evacuate while a powerful and deadly storm threatened to tear through your hometown. All you could do was wait it out while you hoped and prayed that your house would be in the same condition as it was when you left it.
Many hurricane survivors live with the uncertainty of what they will find when they return home. Shannon, single mother of Logan and Michael, experienced this nightmare firsthand when she left her home before Hurricane Idalia made landfall.
Hurricane Idalia brought powerful winds and flooding to parts of Florida and the Southeast, leaving behind extensive damage. For some, it could be years before they finish putting their lives back together. Those who face these storms are often left devastated, feeling hopeless and alone.
Finding Your Home Is Not the Same
When Shannon and her boys returned home, they came face to face with their worst fears. Their home had been heavily damaged. Storm water had pushed its way through the house, destroying almost all of their belongings.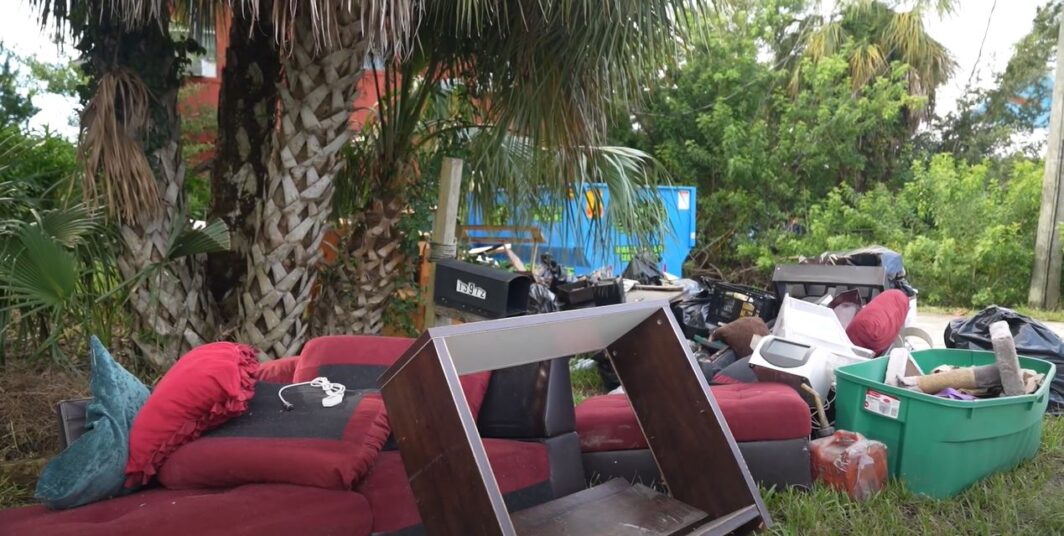 The shock of losing everything was overwhelming. But Shannon had to be strong. Her two children were depending on her. What would she do? She wasn't even sure where to begin. Thanks to our Operation Blessing partners, she didn't have to face those first steps alone. You sent her the help she desperately needed in the wake of Hurricane Idalia.
Volunteers Provide Help After Hurricane Idalia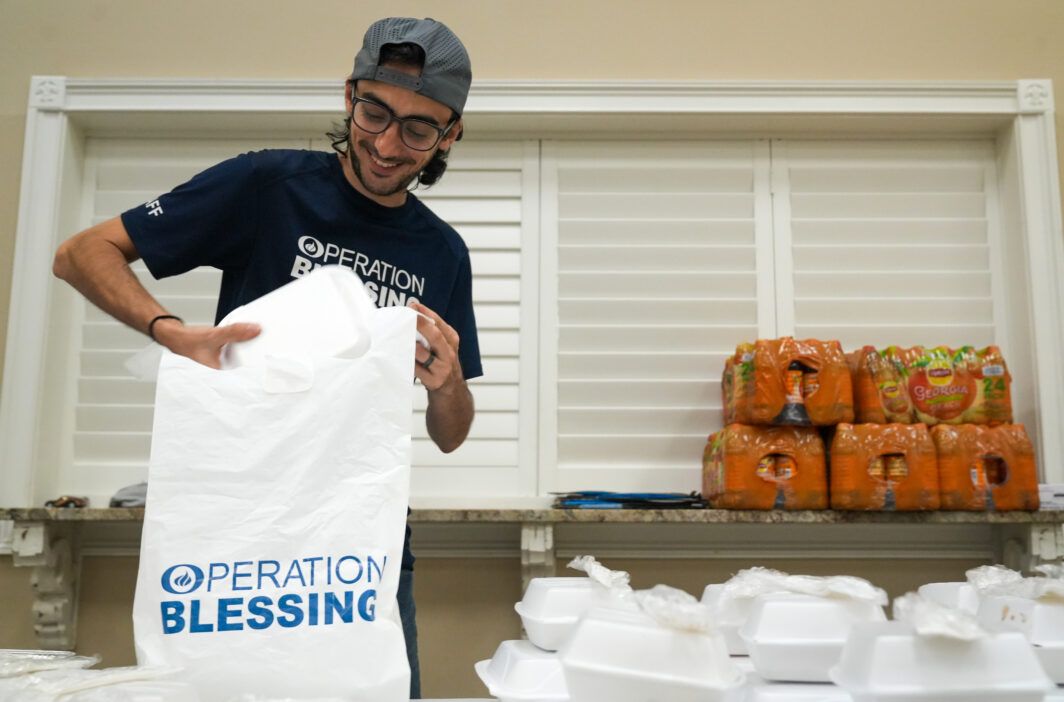 Operation Blessing volunteers showed up to help Shannon salvage belongings and clean up her home. The sheer amount of work involved in cleaning up after a hurricane can be overwhelming. Our volunteers are there to help remove debris and clean out homes, relieving hurricane victims like Shannon and her family from the burden of facing it all alone. They also serve people spiritually through encouragement and prayer.
That encouragement was the lift Shannon needed to keep going. "This is devastating," she said. "But I do know from my faith and the faith support that I am getting from everybody is that my stuff is gone, but my God isn't gone."
Her 12-year-old son Logan was equally touched. Watch as he shares the story from his point of view.
And Shannon and Logan are just two examples of the many lives we are reaching through your compassion and care. Thanks to you, we are also able to provide much-needed food and critical supplies to hurricane victims when they needed it most. YOU are helping them through this difficult time and demonstrating the love of Christ!
Continue to Partner with Operation Blessing
Your partnership allows us to reach people like Shannon and help them in many ways, making it possible for victims to restore their lives. You are the hands and feet that reach people in desperate need…and give them hope.