ISRAEL – Amidst the chaos of war in Israel, Operation Blessing friends like you are remembering the littlest among those affected: the children. Like their parents, these little ones must face the overwhelming consequences and emotional challenges of the Israel conflict. Children in the Israel crisis find themselves being forced to navigate an impossible situation. Their lives have been disrupted. The uncertainty of the future is a constant concern, and they have no idea when things will return to normal.
Lior, a father and recent Operation Blessing volunteer, said, "The families are staying in the hotel. It sounds like a vacation, but it isn't. They just want to go back home, and the kids are having a rough time."
Operation Blessing has partnered with CBN Israel to support families that are taking shelter in hotels. With your help, we prepared a space where the children can get a sense of normalcy again and start meeting with other children during what used to be classroom times.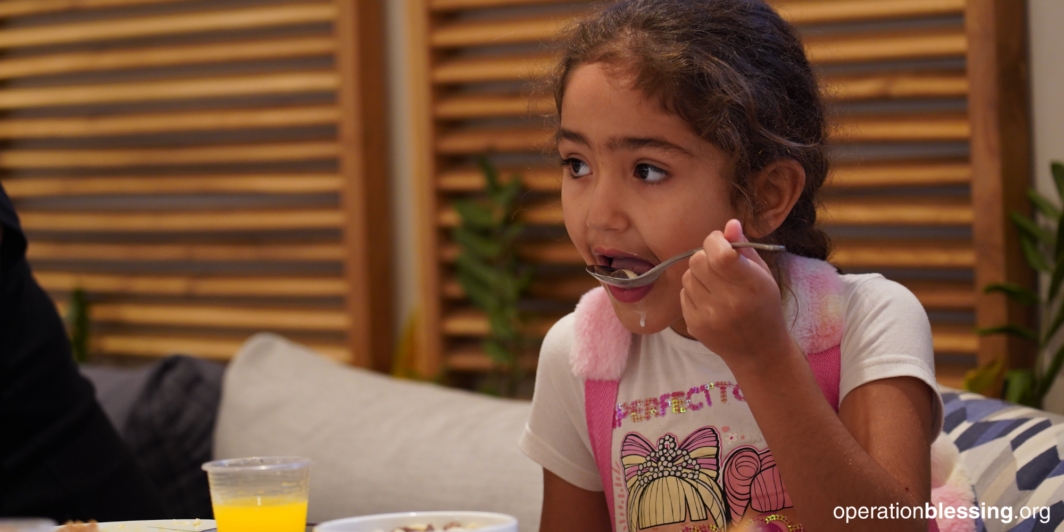 Providing Stability for Children in the Israel Crisis
Oran, a former educator in Eilat where the hotel is located, said, "It's important to help the kids feel secure and safe again, and we do it through teaching." With the generous gifts of friends like you, Operation Blessing provided the families with iPads so that they can do their homework. We've also provided a printer so that they can start printing learning materials. And our team has made toys available for the children, because the families had to flee immediately, and some came with only their children in their hands.

Oran said, "This is something that was given to us as a treasure, and we really, really treasure it. We're really appreciative of the donation of Operation Blessing."
Operation Blessing also transformed an area that used to be the deck at the hotel. We've converted it into a sports center so the children can start playing again. They can start healing from the trauma through joy and laughter. Seeing how his daughter benefited from these children's spaces, Lior said, "It's amazing, and it's really helping the community. It's really nice, thank you."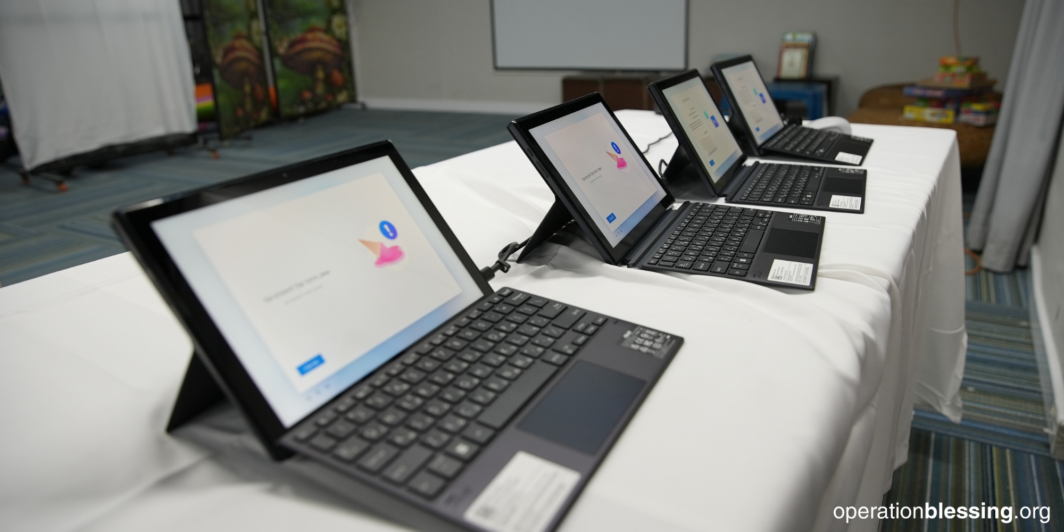 Thank You for Blessing These Children
Through your partnership, these children in the Israel crisis can reach a brighter future and a better tomorrow. Thank you for caring for families affected by the war. You can support even more families in crisis when you visit https://www.ob.org/mc/obcrisis/.
---