ISRAEL – Operation Blessing is in Eilat, Israel, which is one of the country's southernmost cities. Families are seeking refuge there because it's far from the conflict, and friends like you are there with us giving them critical aid and a safe space when they need it most.
Displaced people are checking into the second hotel supported by our Operation Blessing family. Some of them only brought a few bags and their children. They just need some sense of normalcy in a terribly traumatic time.
Lina Schvetz shared her memory of leaving her hometown, "A lot of the houses are ruined. It's horrible. No one is outside. Everyone is gone. I don't know if they left everything behind. Obviously, we can't work. Everything is closed."
You can see the despair in their eyes. They don't know what the future holds. Some families are separated. Many mothers are alone with their children while grandmothers are alone with their grandchildren. It's the children that suffer most in times like these, and they need our help.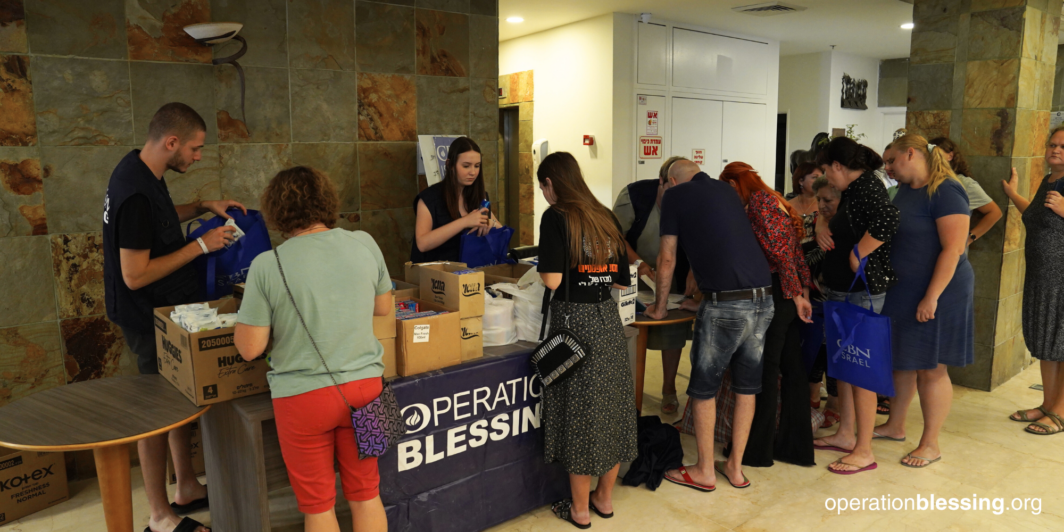 Supplies and Safe Spaces for Suffering Families in Israel
But thanks to Operation Blessing partners, our team is caring for these families. We're not only providing lodging, food, and hygiene supplies, but also help with transportation and even toys for children. Thanks to the support of friends like you, families have a way to travel to this town far from danger and find solace.
Lina sends her thanks. "It's helping us very much. My children are happy to be here. They can play, and for a moment they forget everything that's happened."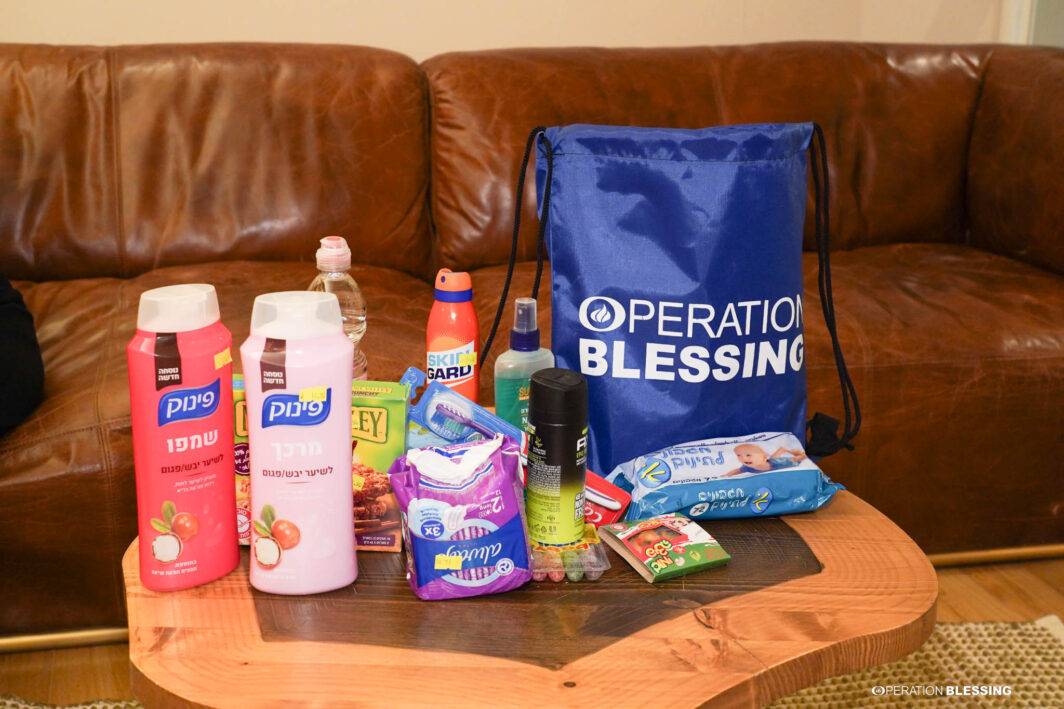 Many of these families don't know what to do or where to turn. But here, in this safe space that friends like you are providing, these families have a chance to heal. They can fellowship, pray together, and eat together until, prayerfully, the terror stops in Israel.
Thank you for loving these families. Thank you for turning your prayers, your concerns, and your thoughts into tangible physical supplies for the thousands of families that need it most.
When you partner with Operation Blessing, you are changing their lives and making a difference in their future today.
---