UNITED STATES – Dozens of tornadoes recently struck the United States across the South and Midwest, devastating homes and lives only days after an EF-4 barreled through Mississippi for 170 miles. An Operation Blessing disaster relief team is reaching out in these new areas while still offering helping hands in Mississippi.
Operation Blessing Volunteers Offering Helping Hands in Mississippi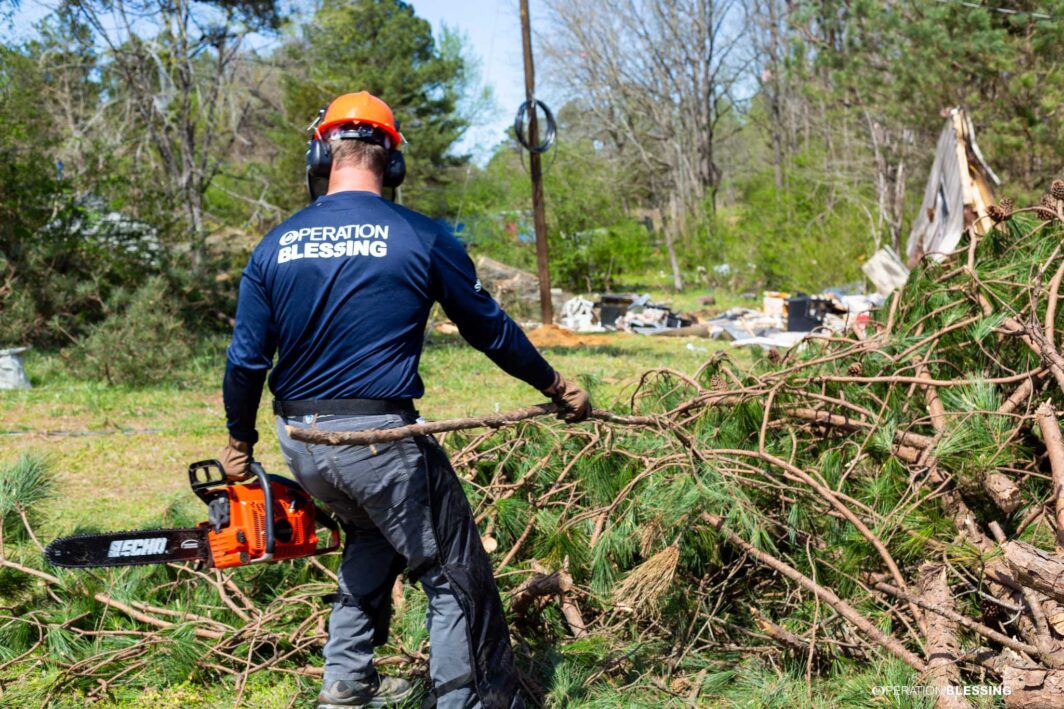 In Mississippi, we met storm survivor Minnie. She said, "We went through storms, but nothing like this. It's a lot to take in." She continued, "We didn't even have time to get down. It was just like—boom! And we all hit the floor right there in the hallway."
Operation Blessing is sending relief items including water, emergency meal kits, and cleaning supplies. We've also set up our base of operations in Wren outside of Amory, MS and have volunteer teams working in struggling communities nearby offering hot meals, debris cleanup, chainsaw work, and roof tarping.
Minnie said, "Everybody in my house was okay, my husband and my daughter. We all were okay. But right now, we need help. You know, we need people to help us. First of all, we need prayers. We need each others prayers."
She told us, "I just thank God for you because you didn't have to do it. You could have been doing something else. But He sent you our way, and we thank you so very much for that."
Generous friends like you are offering hope to Minnie and others who have suffered so much. You can be a part of all that God is doing to help those in need by standing with us today!
To donate to disaster relief efforts, visit: https://www.ob.org/disasterrelief/. To keep up with our latest efforts in Mississippi, please visit https://www.ob.org/tag/tornado-relief/.